GreenTec has built on the successful Barrier Mower RI 80 and is now ready to launch its successor RI 82. The construction is lower than before, and the machine comes with a newly developed parallel suspension that can be adjusted according to the driving conditions.
The RI 82 is primarily used for mowing around obstacles, such as fence posts, guardrails or trees in orchards. Of course, the machine can be used for ordinary grass mowing. The RI 82 can be mounted on tractors and loaders via the FOX multi carrier from GreenTec.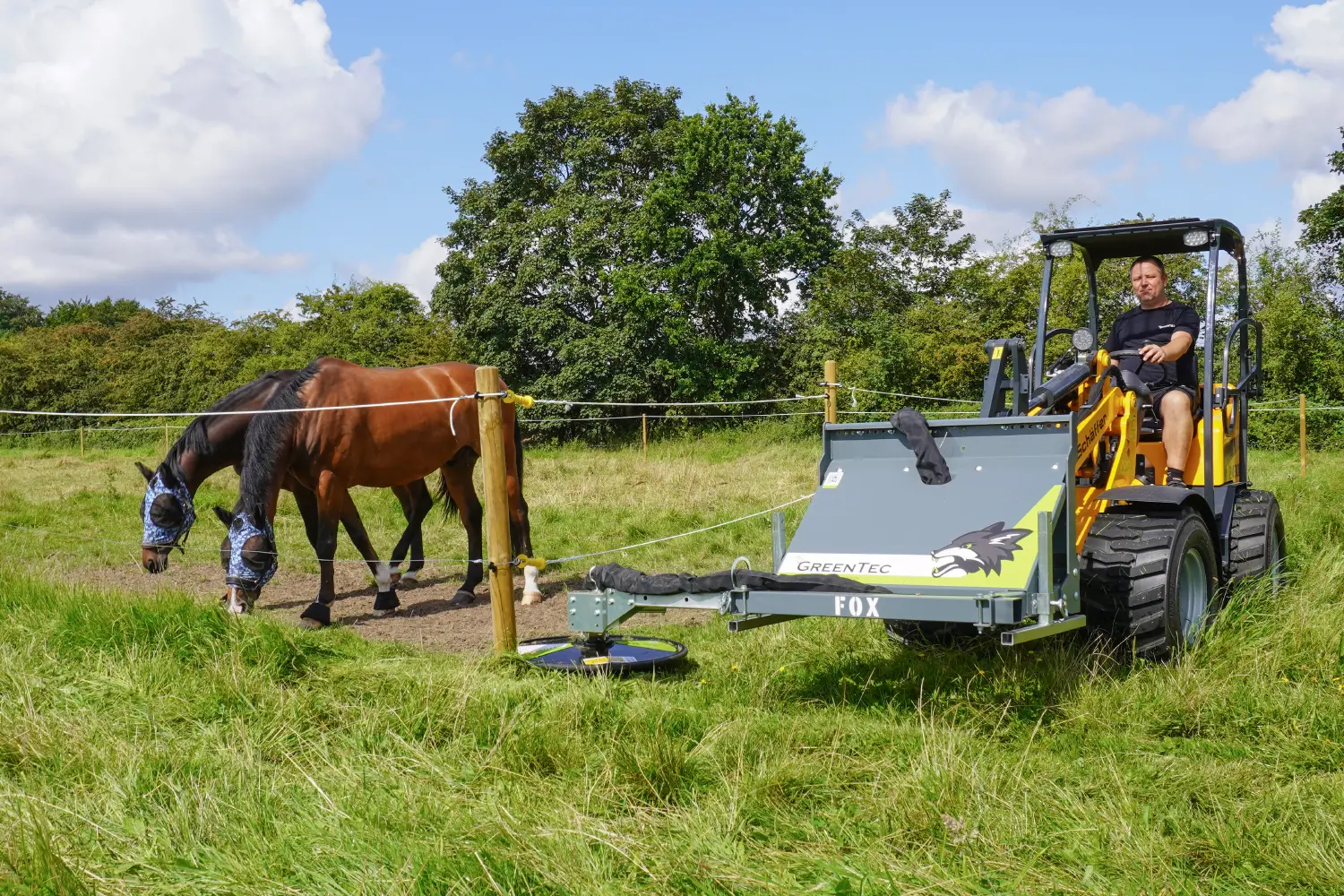 The upper part of the machine consists of a spring-loaded disc-shaped shield that rotates around the post or tree during use. At the end of the shield there is a rubber ring for protection. Under the shield there is a blade rotor with 3 blades.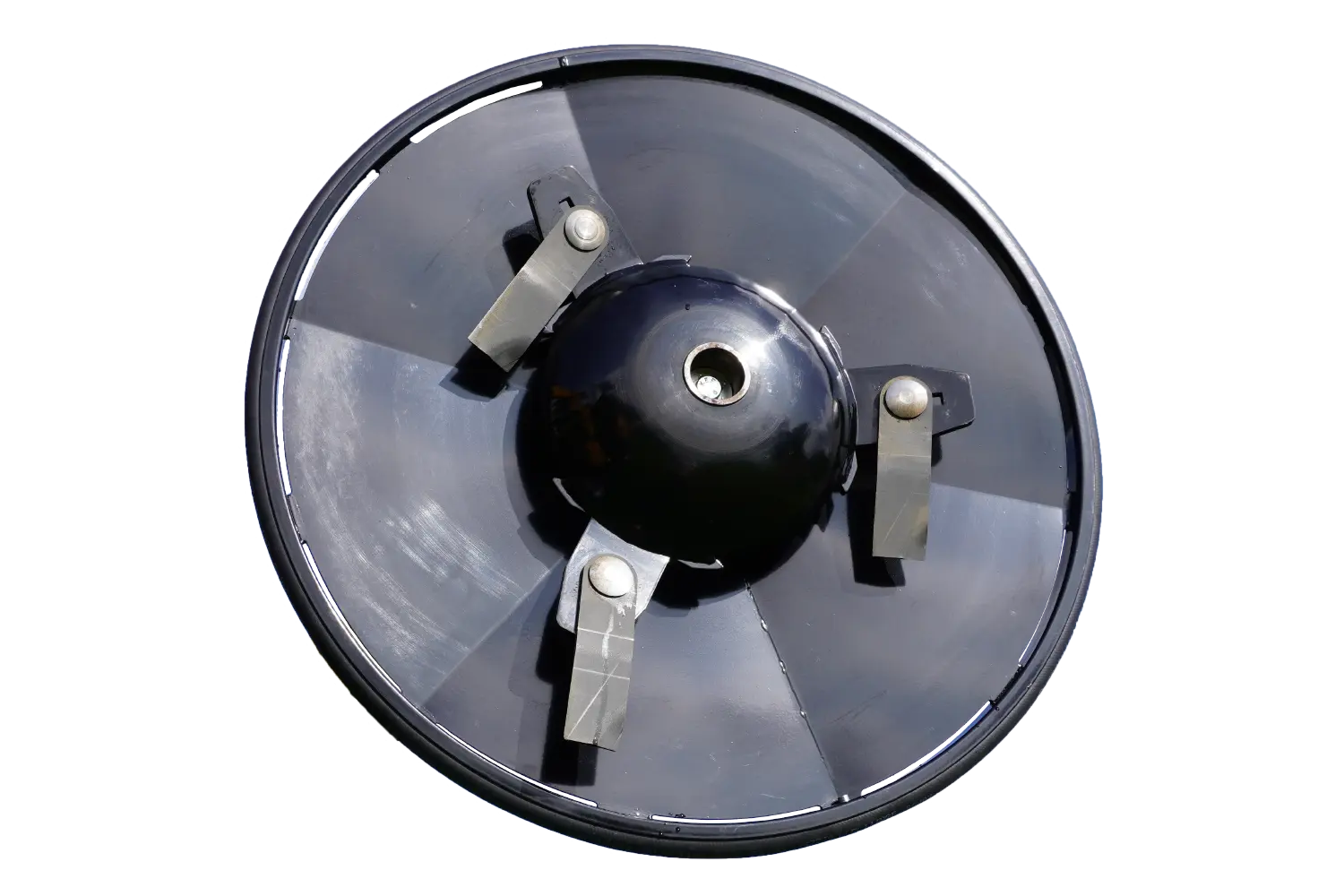 The three blades with suction effect provide a perfect cutting result and pulverization of the material. The blades are free-hanging. In the event of unexpected resistance in the form of stones or the like, they disappear backwards and upwards – away from the obstacle. The blades are then ready to swing forward again when the stone has passed.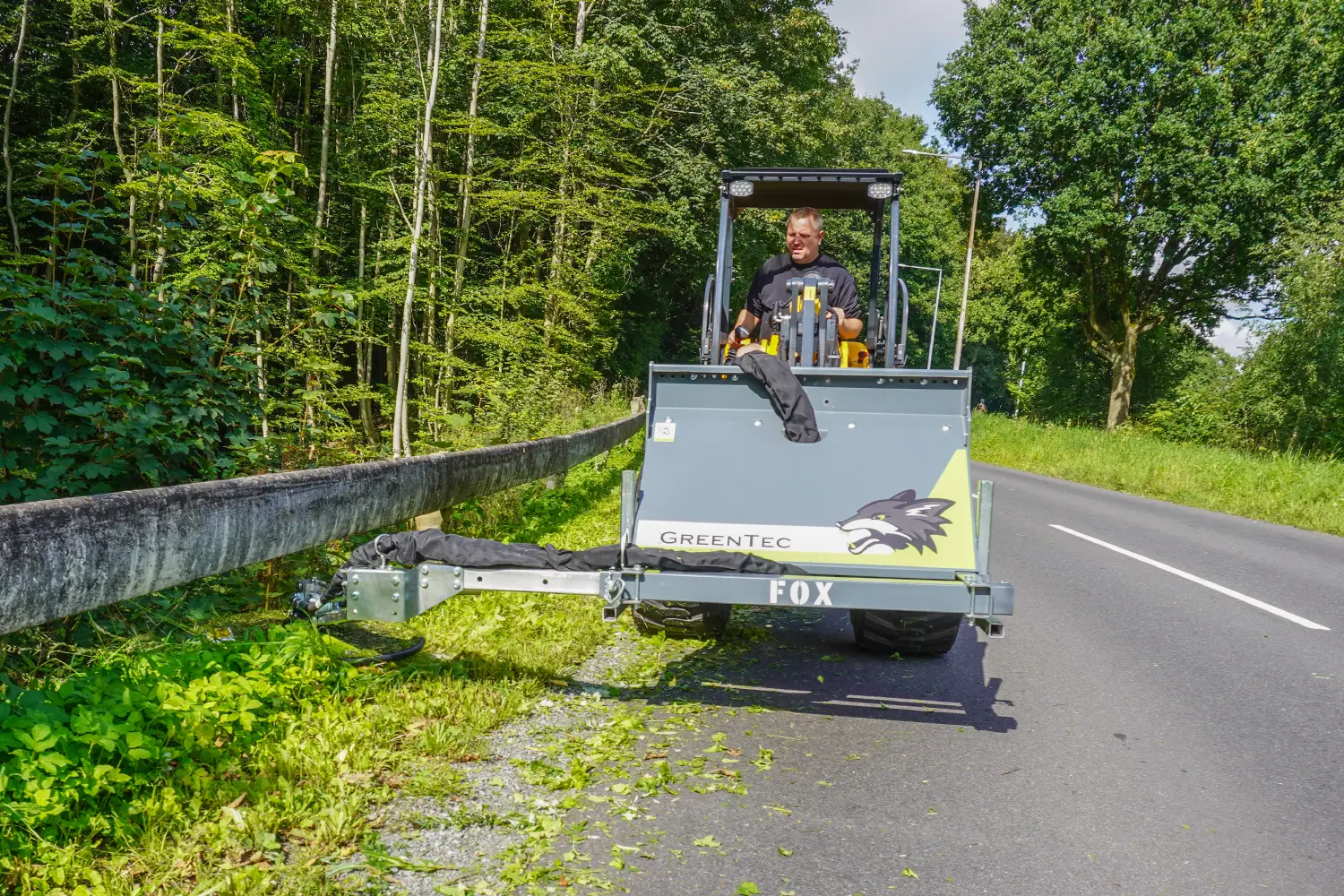 The blades can be placed in two positions on the blade holder. The innermost position is used when mowing in orchards to prevent the roots of the trees from getting damaged.
The RI 82 can be delivered in a right- or left version, and is available in two sizes of oil motors, 25 l. and 40 l. min.