Get inspired by our customers
References
Check out the stories from our customers and get inspired for your business!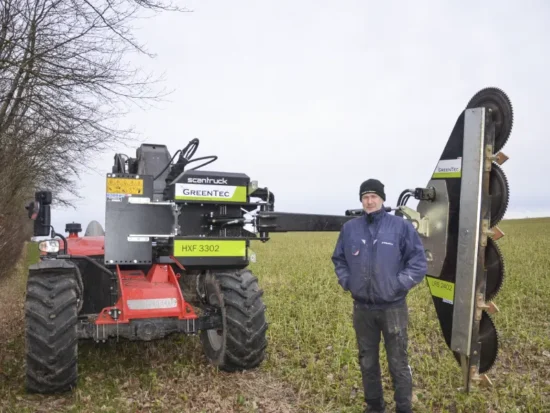 Maintain fields by trimming branches regularly
Niels Martin Aggesen - Maugstrup, Denmark
We have plenty of long, wedged fields with tall trees. The hedgerows keep growing and become taller and taller. So much that the branches begin to hang over our machines when we use them on the fields. Therefore, we have invested in a limb saw to keep the hedgerows sharp and clean.