0.8 m
25-40 l/min
Minimum oil flow required for vehicle
4 km/h
2-years warranty
High quality materials that ensure a long life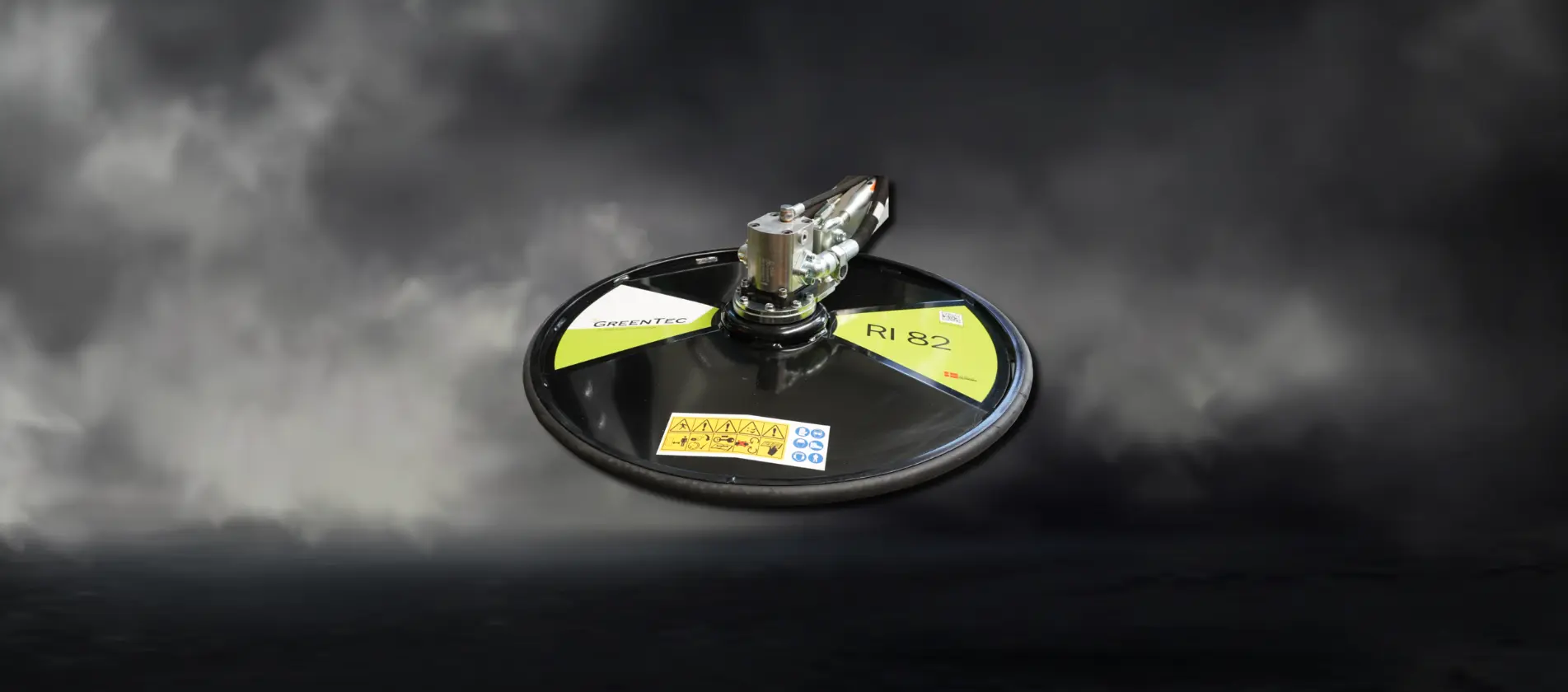 Overview
RI 82
Our Barrier Mower RI 82 is the ideal solution for maintenance of fence lines, guardrails, orchards and vineyards. The fence line mower goes around every obstacle whether that be fence posts, crash barriers or trees.
The RI 82 can be mounted on tractors and loaders by using our Multi Carrier FOX, HXF 2302 or HXF 2802 attachment frames. It is also possible to use it on excavators.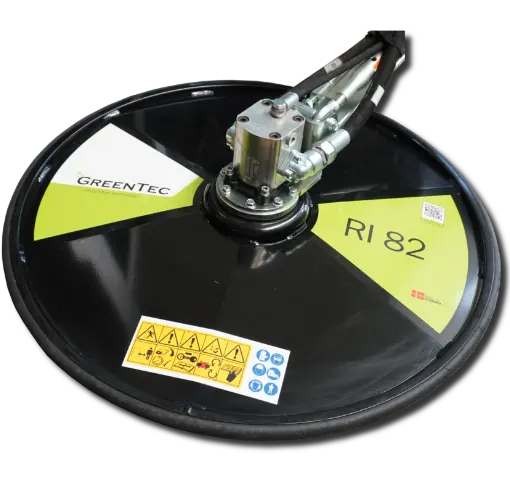 Powerful features
Perfect mowing quality
3 strong updraft blades
Circular shaped design
Pivots around obstacles
Rubber protection
Prevents damage to posts and trees
Specifications
RI 82
Working width

0.8 m

2'7"

Number of blades

3 pieces

Height from the ground to plate

10 cm

3.94"

Total height (motor included)

30 cm

11.81"

Driving speed up to

4 km/h

2.49 mph

Required hydraulic connections

1 x double acting + 1 x drain

Minimum oil flow

40 l/min @ 190 bar

10.6 gpm @ 2756 psi

Alternative oil flow

25 l/min @ 190 bar

6.6 gpm @ 2756 psi

Weight

58 kg

128 lb



Under the hood
RI 82
Spring loaded arm system
Adjust pressure to obstacles, such as posts and trees
Rubber protection
Prevents damage to the machine and surroundings
Support disc
Ensures good ground following capability
Uniform mowing
3 strong updraft blades
Wide variety of brackets
Mount the RI 82 on tractors and loaders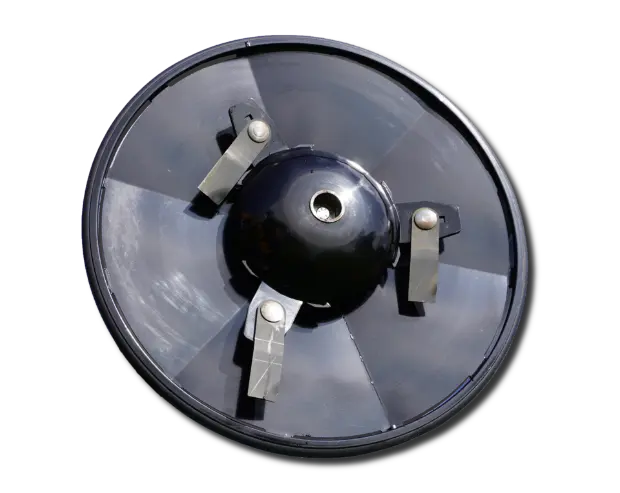 Equipment
Mow close to fence posts and trees
The circular shaped mower pivots around obstacles
You can adjust the pressure of the spiral springs to the environment that you are working in, e.g., thin plastic posts or sturdy metal posts. This prevents unnecessary damage to posts and trees while providing a smooth and uniform cutting result.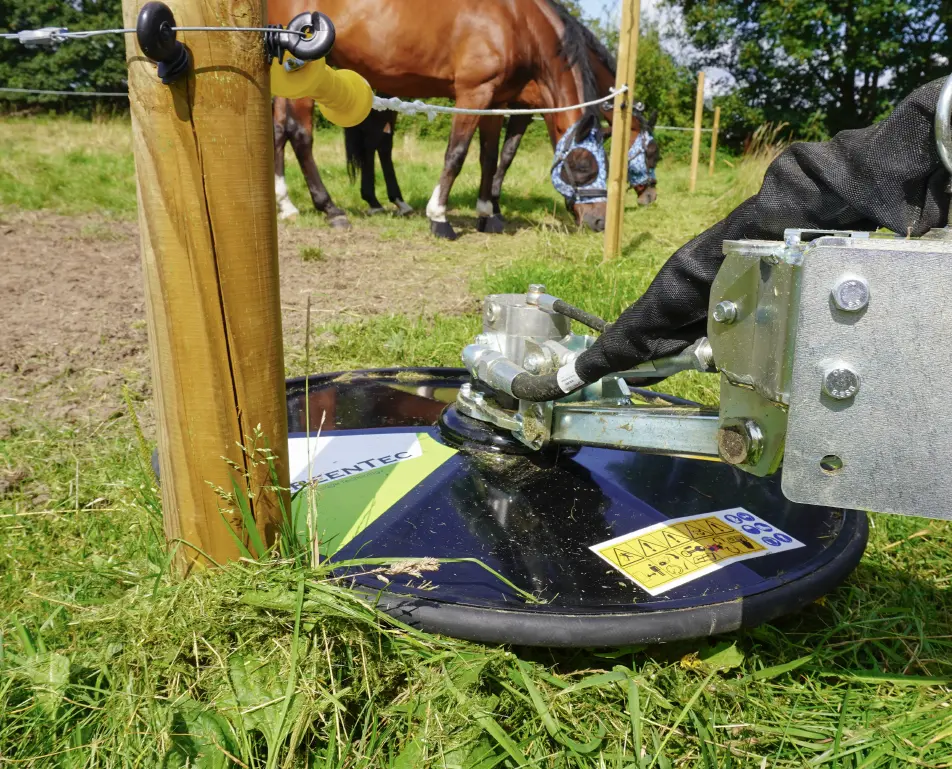 Standard equipment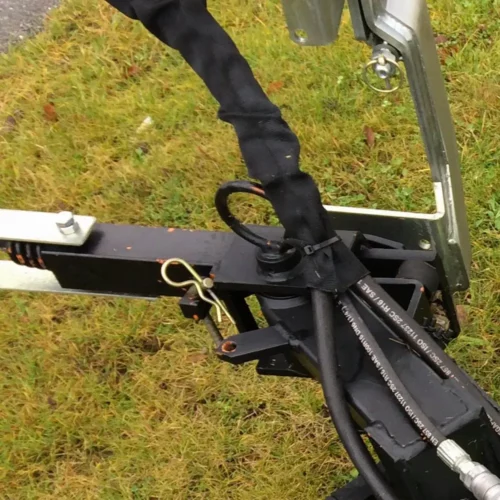 Basic mount incl. 2.5 m (8'2") hydraulic hoses (OPTE848)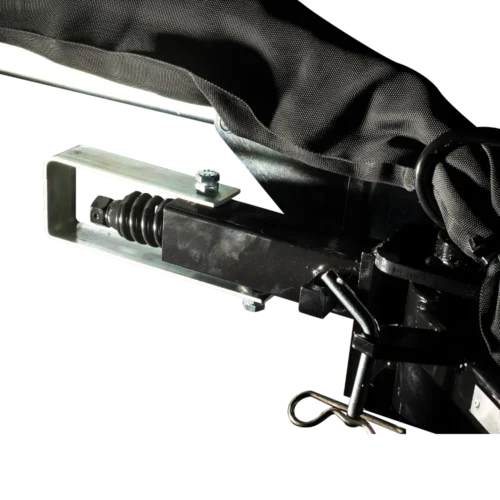 Adjustable spiral springs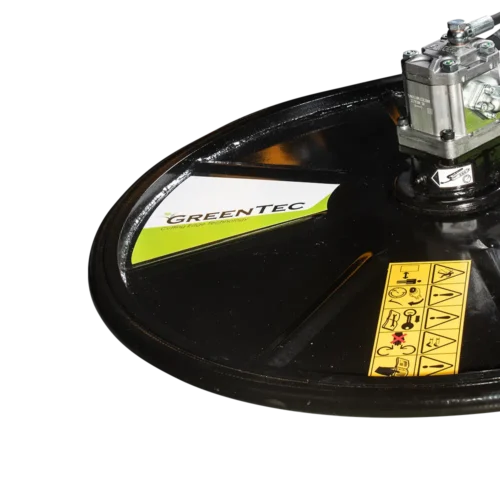 Rubber protection around the plate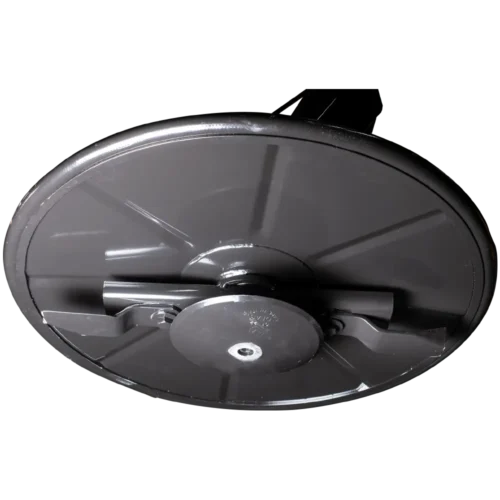 Support disc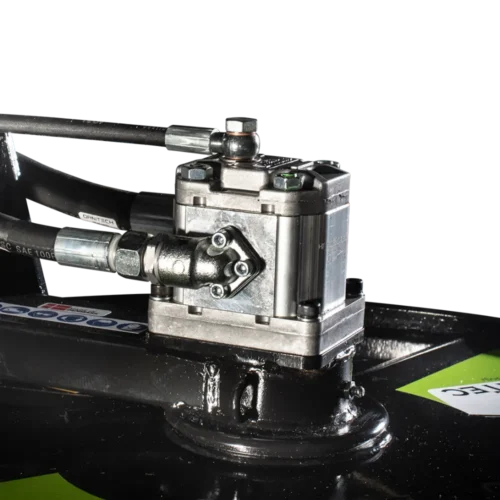 40 l (10.6 gallons) motor (OPTE790)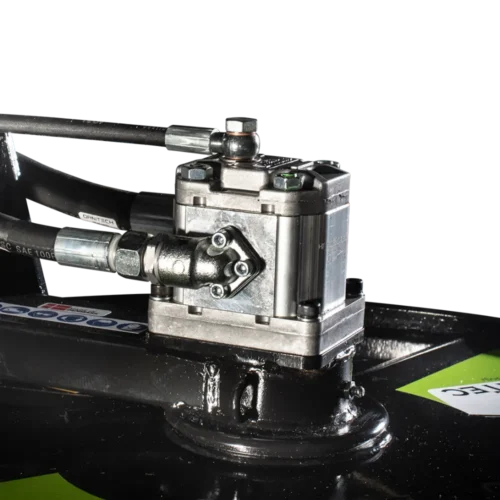 25 l (6.6 gallons) motor (OPTE6120)
Mounting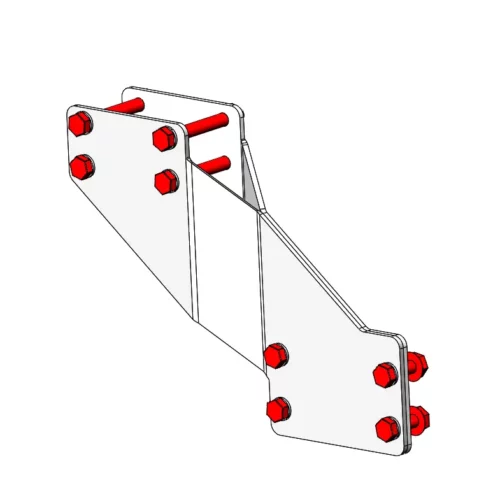 Adapter RI 60-80 / FOX 40 L (OPTE1258)
Adapter RI 60-80 / FOX 25 L (OPTE1258.1)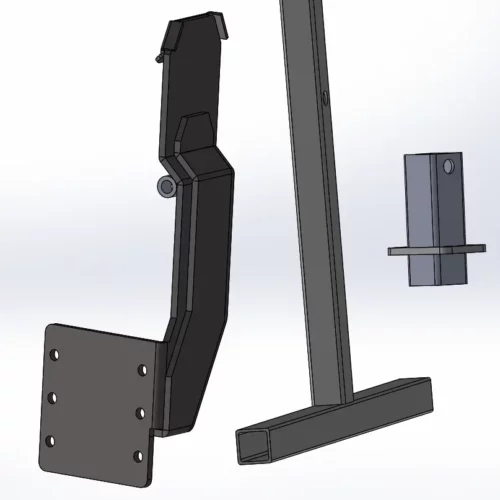 Adapter RI 60-80 / HXF 2302, R + L (OPTE4140/4140.1)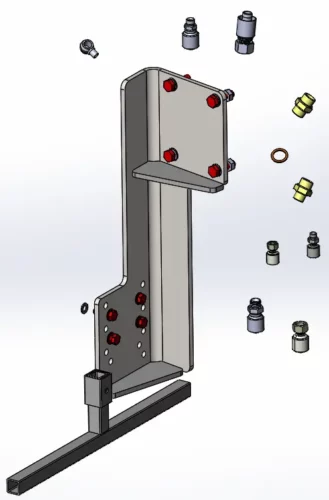 Adapter RI 60-80 40L / HXF 28-2802T R + L (OPTE4141/4141.1)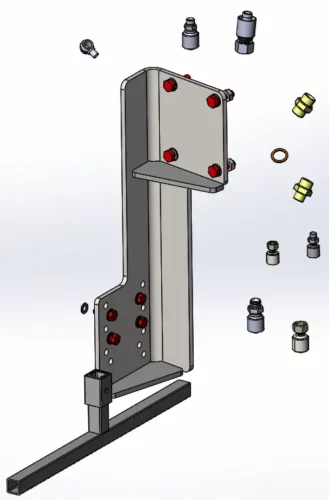 Adapter RI 60-80 25L / HXF 28-2802T H + V (OPTE4141.2/4141.3)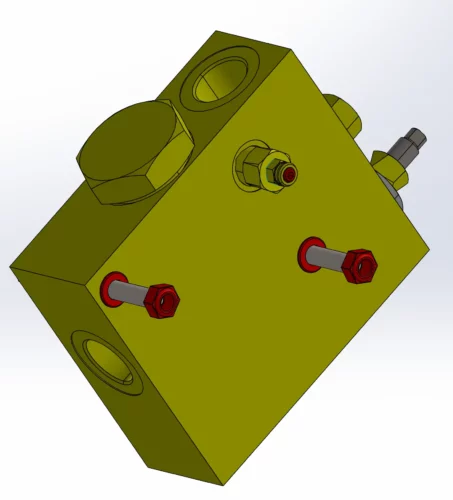 Adapter RI 60-80 / Universal w.flowdivider (OPTE995-25)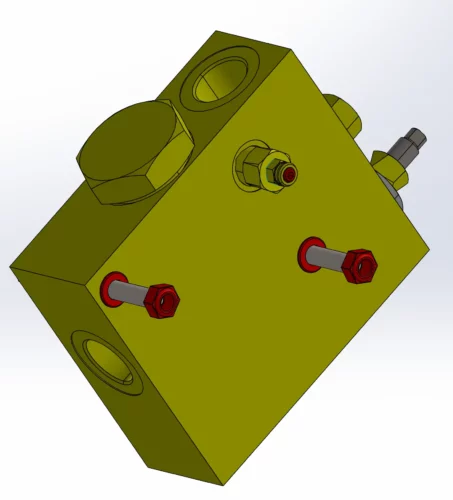 Adapter RI 60-80 / Universal w.flowdivider (OPTE995-40)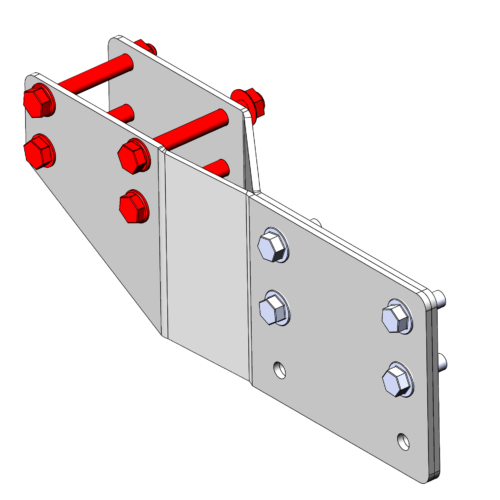 Adapter RI 62-82 40l / Fox (OPTE1295)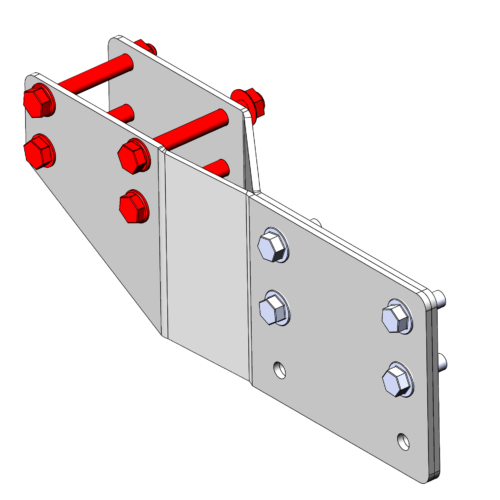 Adapter RI 62-82 25l / Fox (OPTE1295.1)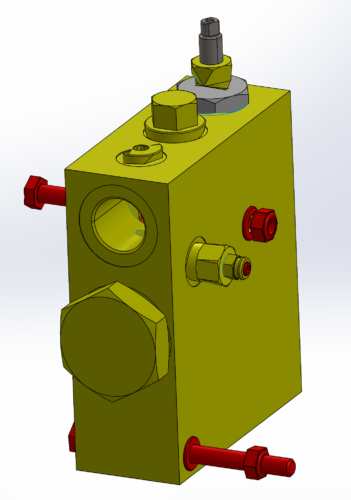 Adapter RI 62-82 / Universal 40l w. flowdivider (OPTE1296)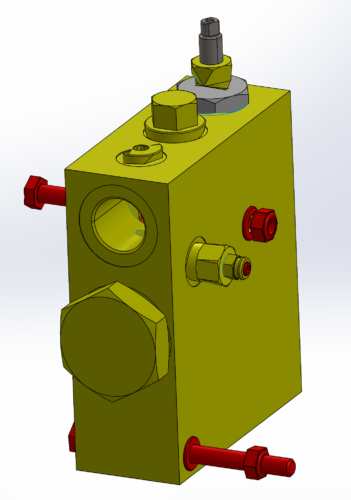 Adapter RI 62-82 / Universal 25 l w. flowdivider (OPTE1296.1)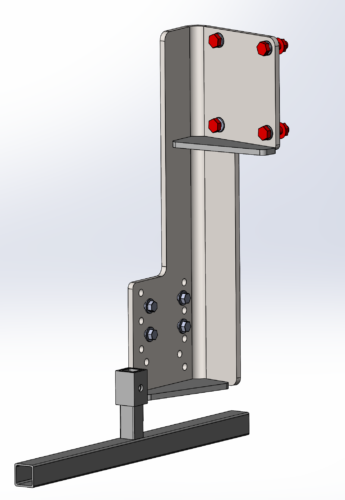 Adapter RI 62-82 40l / HXF 2802-2802T R (OPTE1297)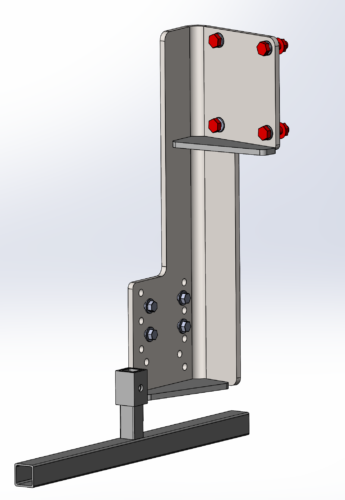 Adapter RI 62-82 25l / HXF 2802-2802T R (OPTE1297.2)
Adapter RI 62-82 40l / HXF 2802-2802T L (OPTE1297.1)
Adapter RI 62-82 25l / HXF 2802-2802T L (OPTE1297.3)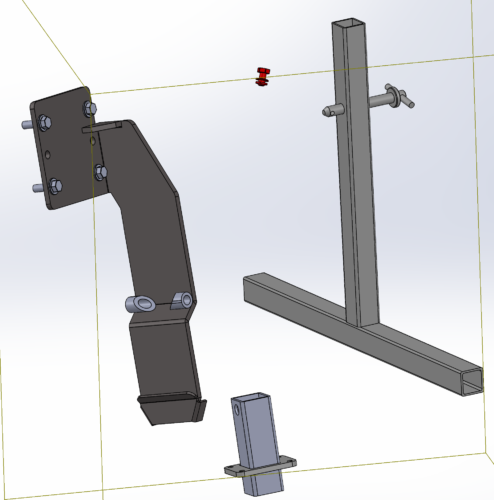 Adapter RI 62-82 / HXF 2302 R (OPTE1298)
Adapter RI 62-82 / HXF 2302 L (OPTE1298.1)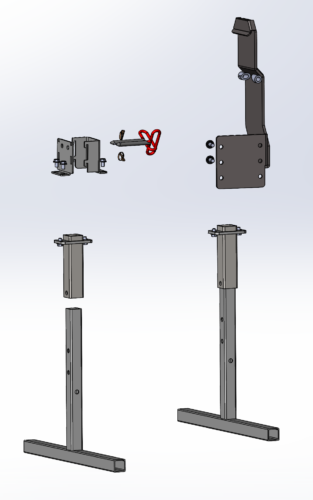 Adapter RI 62-82 / Puma 2303 R S&P OPTE4295)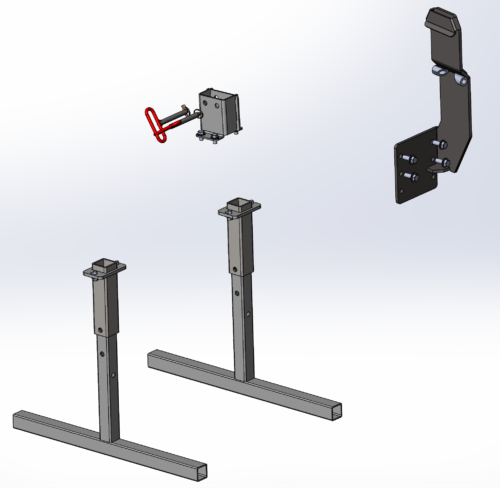 Adapter RI 62-82 / Puma 2303 L S&P OPTE4295.1)
Equipment overview
| | |
| --- | --- |
| Basic mount incl. 2.5 m (8'2") hydraulic hoses | Standard |
| Spring loaded arm system | Standard |
| Adjustable suspension for terrain adaptation | Standard |
| Blade rotor incl. support disc | Standard |
| Rubber protection around the plate | Standard |
| Optional 25 or 40 l/min (6.6 or 10.6 gpm) motor | Standard |
| Available in left or right hand versions | Standard |
Models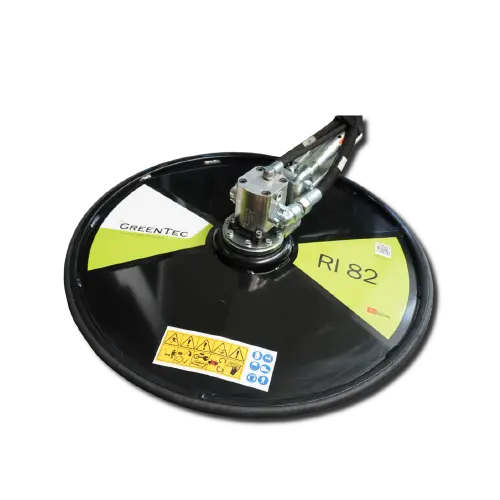 9990082L-40
RI 82 (40 l/min), left handed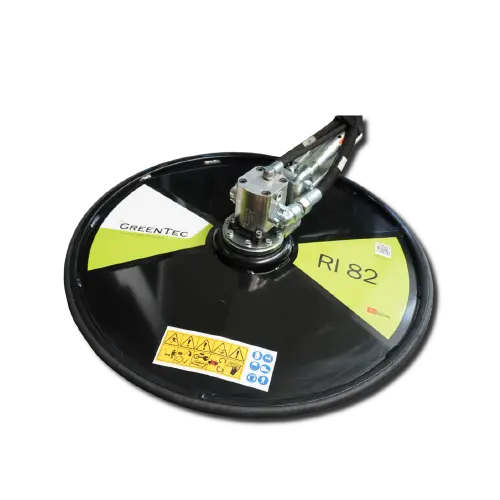 9990082R-40
RI 82 (40 l/min), right handed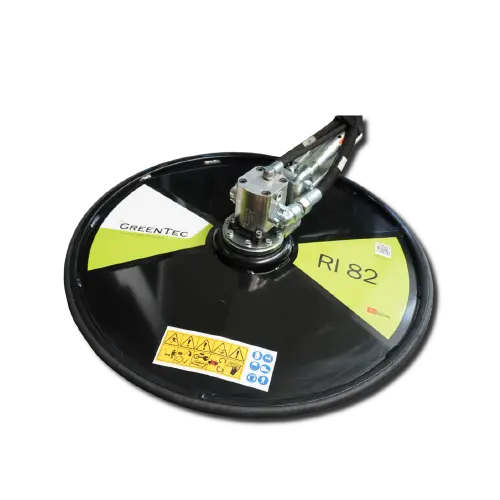 9990082L-25
RI 82 (25 l/min), left handed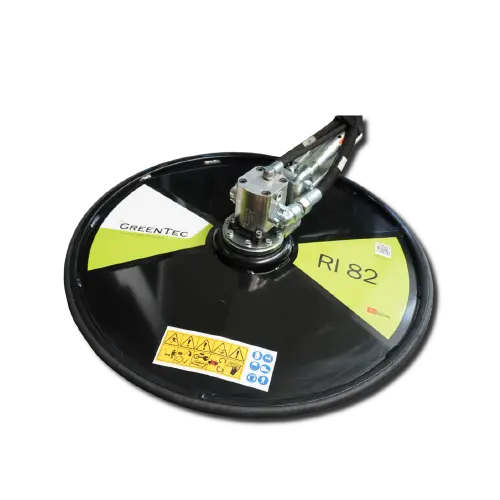 9990082R-25
RI 82 (25 l/min), right handed
Technical documents
OPTE4295.1 – Adapter RI 62-82 / Puma 2303 L S&P
OPTE4295 – Adapter RI 62-82 / Puma 2303 R S&P
Sales material
FOX + RI 82 – Work images
RI 82 – Transparent images
RI 82
Mow grass under fences and guardrails