The new Basic Front boom mowers, 530 and 630, are driven by the hydraulics of the loader or tractor. This makes them more cost-effective entry-level models for hedge and tree maintenance, possibly grass mowing.
Modern tractors and loaders are increasingly equipped with powerful hydraulic systems designed for external needs. This can be advantageously used for hydraulically driven boom mowers, especially for hedge and tree trimming, but also in some cases for grass mowing. With the Scorpion Basic Front series, GreenTec has developed a complete boom mower series that uses the tractor's or loader's hydraulic system as the only energy source.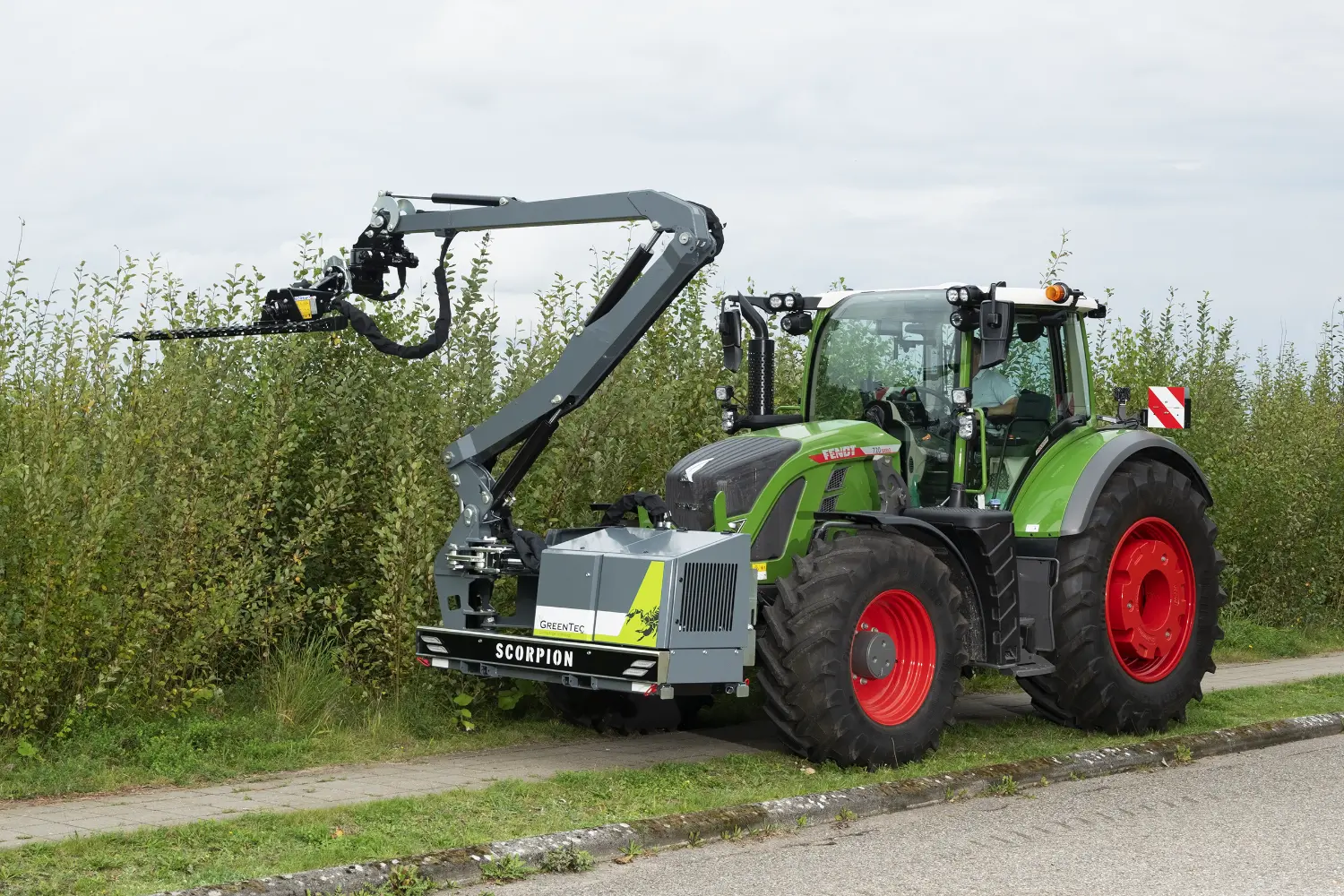 Already in 2019, the first models in the Basic Front series, Scorpion 330 and 430, were presented. They are now supplemented by two larger models, Scorpion 530 and 630. The special feature of the basic models is that they are powered by the tractor's hydraulics and therefore do not require their own hydraulic pump. This means that the Scorpion 530 with a reach of 5.3 m and the Scorpion 630 with a reach of 6.3 m represent a more cost-effective alternative compared to the models with their own oil supply.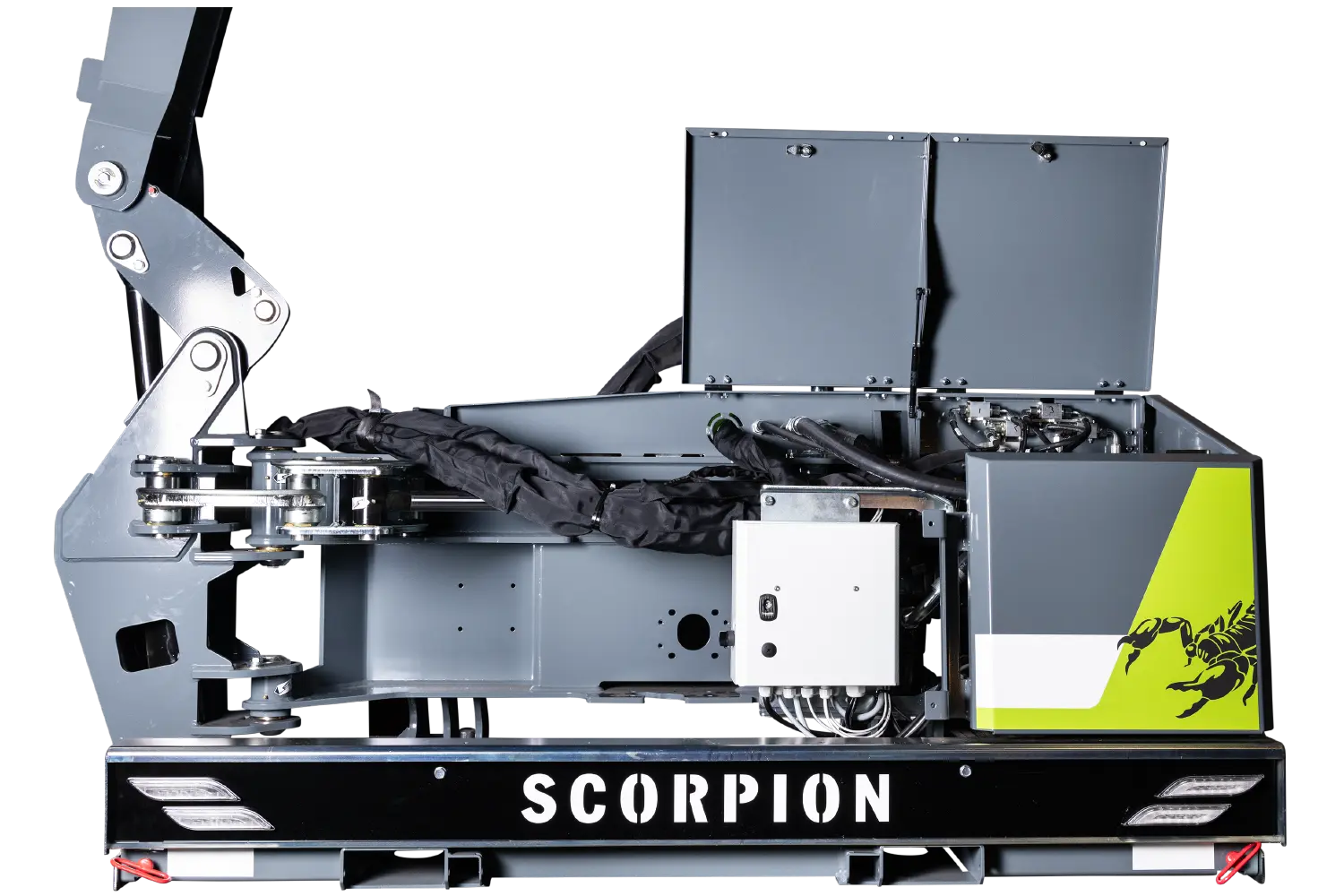 The Scorpion 530 and 630 - Basic Front are delivered in two variants, either with 80 or 115 l/min @ 230 bar as oil requirement. For hedge and tree trimming with either a quadsaw or cutterbar, the 80 l/min variant is fully sufficient. For grass mowing, on the other hand, they need 115 l/min @ 230 bar, as a continuous oil flow.
The entire Basic Front series is based on the existing Scorpion series, with 155 degree turn of the arm, hybrid arm, Danfoss hydraulic system, oil cooler, etc. GreenTec offers flexible solutions for mounting on the vehicle, either in the front lift of the tractor, on a municipal plate or with the special suspension for loaders.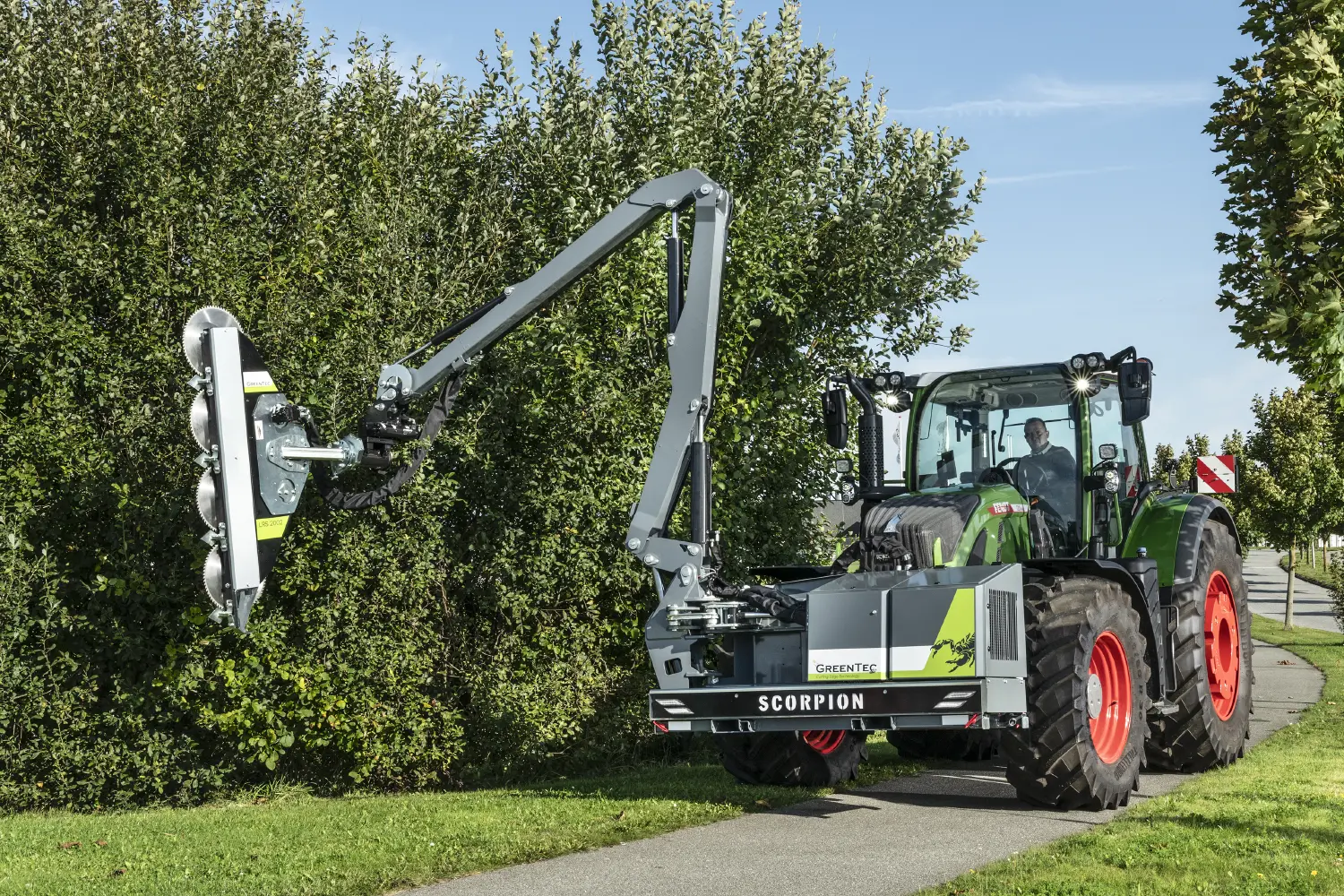 GreenTec offers a large selection of tools for roadside maintenance, hedge cutting and tree trimming. The wide range of attachment tools make the Scorpion Basic Front boom mowers a popular choice throughout the entire year.