2.0 m
< 16 cm
5 km/h
2-years warranty
High quality materials that ensure a long life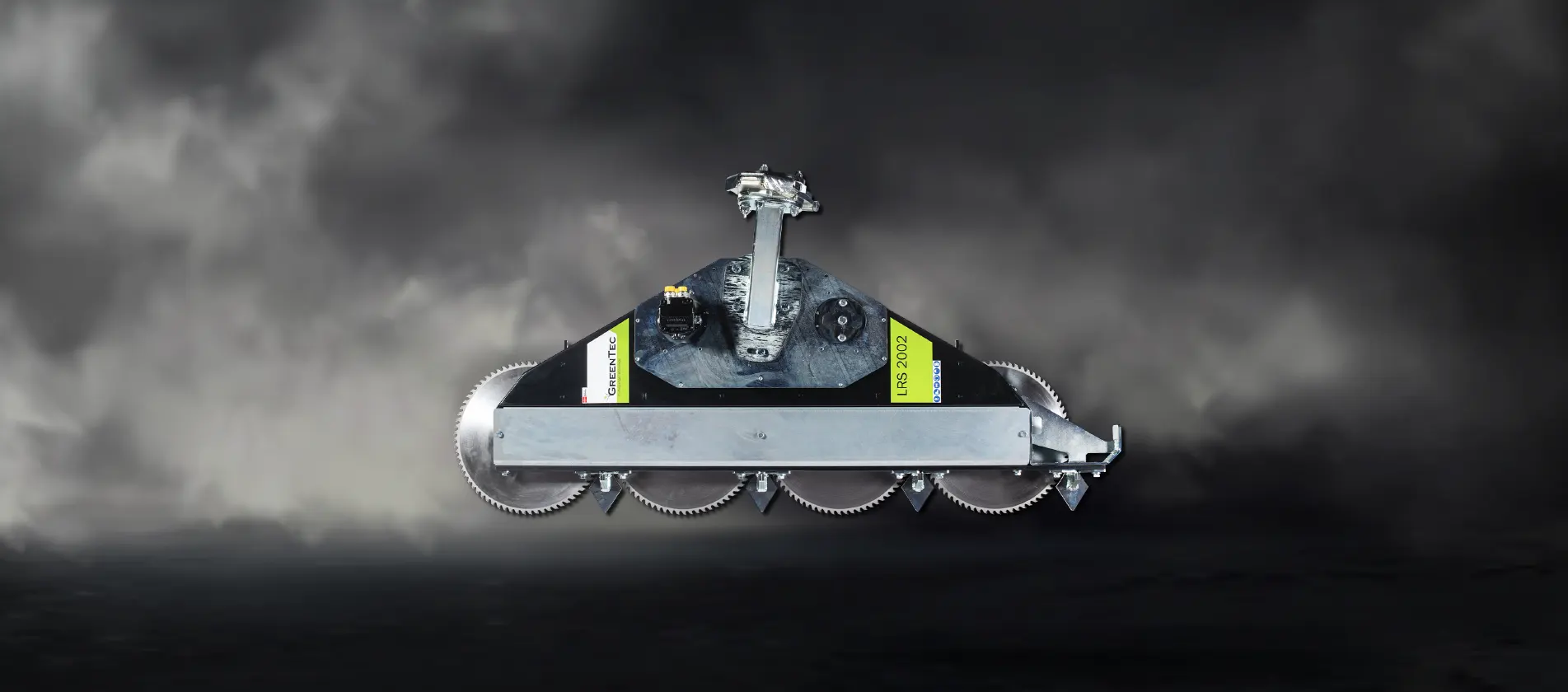 Overview
LRS 2002
Our Quadsaw LRS 2002 is used for trimming hedgerows near fields and maintaining the effect of shelterbelts, so the crops are protected from the damage that strong wind and erosion cause. The saw is also suitable for maintaining trails in forests where branches extend into the path or road.
The saw is hydraulic driven and can be mounted on large and medium-sized vehicles, such as telehandlers, front-end loaders, tractors and excavators.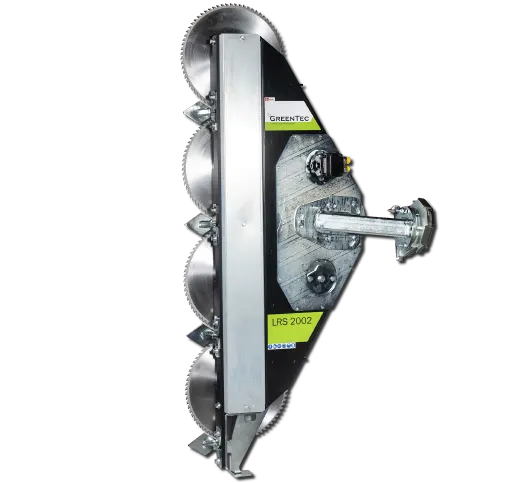 Powerful features
Perfect cutting quality
Smooth cut of thick and thin branches
Top performance
High efficiency and low power requirement
Strong build
Long life and minimal maintenance
Specifications
LRS 2002
Working width

2.0 m

6'7"

Saw blades with Widia teeth

4 pcs: Ø 49.5 cm

4 pcs: Ø 1'7"

Branch thickness

0.5-16 cm

0.20"-6.30"

Driving speed up to

5 km/h

3.11 mph

Blade speed

3000-3200 rpm

Required hydraulic connections

1 x double acting + 1 x drain

Minimum oil flow, 28 ccm motor

85 l/min @ 150 bar

22.5 gpm @ 2176 psi

Alternative oil flow, 15 ccm motor

50 l/min @ 180 bar

13.2 gpm @ 2611 psi

Weight

198 kg

437 lb



Under the hood
LRS 2002
Widia carbide tipped teeth
Smooth cut and long life
Power band belt drive
Maximum power transfer
Branch guider
Provides an even intake of branches
Accessibility
Easy to access the belt drive for maintenance
Anti-cavitation valve
Minimize the risk of cavitation damage in connection with insufficient inlet pressure
Smart design
The blades overlap each other
Blade holder
Stabilizes the blade and ensures strength
Right and left versions
Possibility of rebuilding the saw for working right or left handed by moving components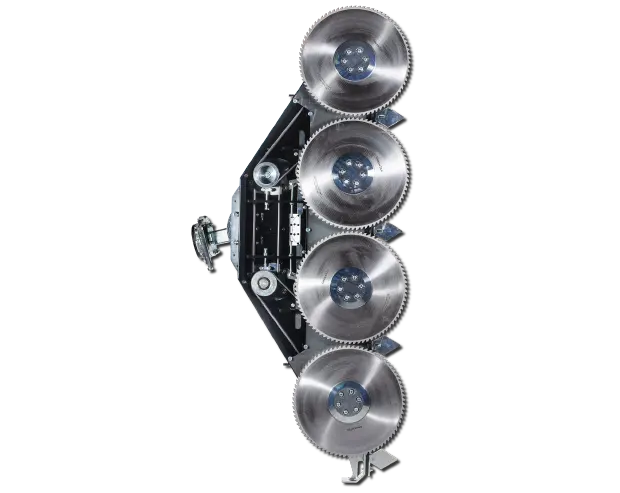 Equipment
High quality saw blades
Prune branches with a smooth cut and reduce diseases to trees
The sharp carbide tipped saw teeth enable trees to heal wounds faster so the risk of being affected by diseases and infections are reduced significantly.
The saw blades are long-lasting and can be used for 100 hours before sharpening is required. After sharpening, they can last another 100 hours.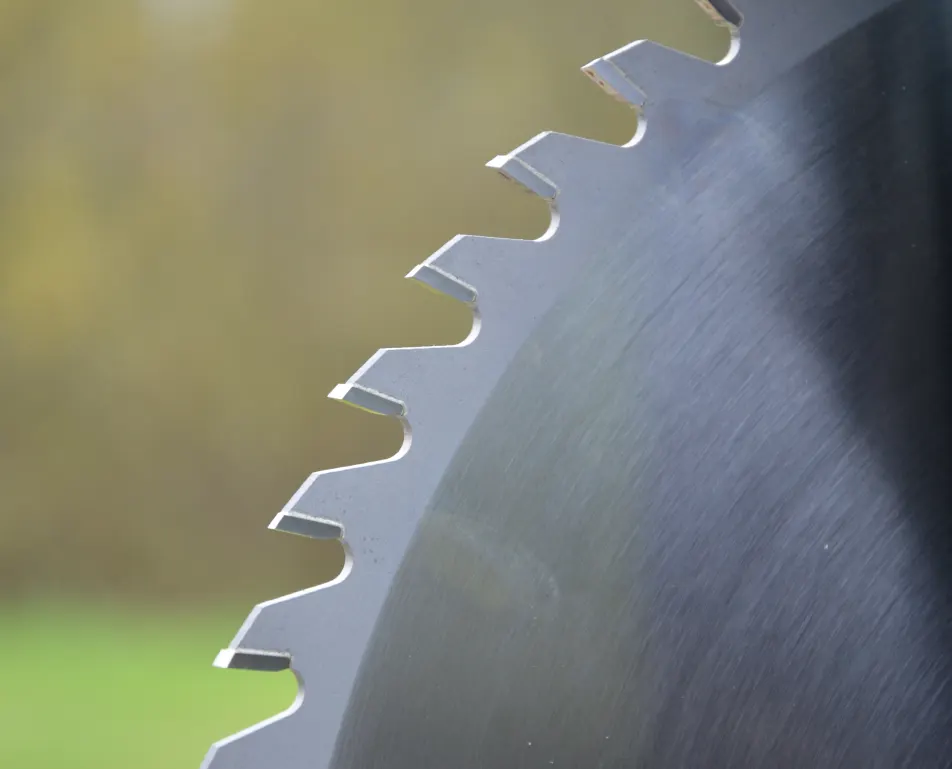 Equipment
Power Band belt drive
Achieve a high efficiency while keeping a low power requirement
The transmission system is fitted with a wide Power Band belt with six tracks which enhances the performance as more force is generated. The large circumference on the pulley provides better grip and helps with transferring a high amount of torque.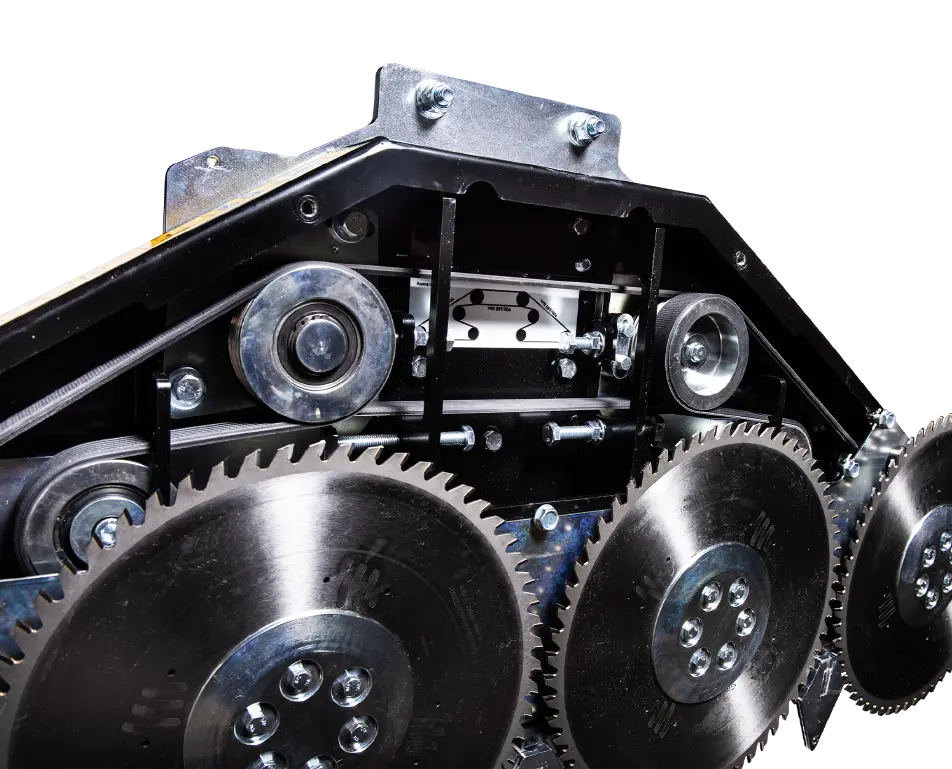 Standard equipment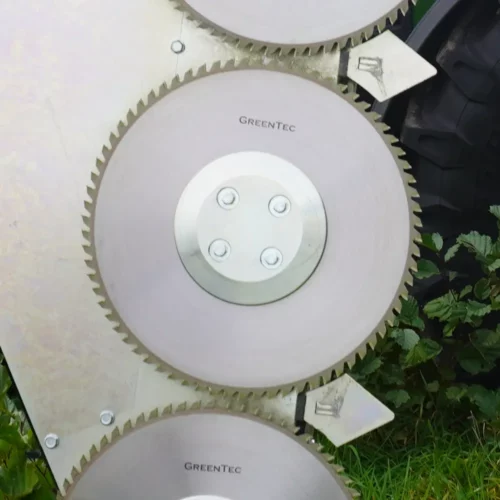 Blade diameter: 49.5 cm (1'7")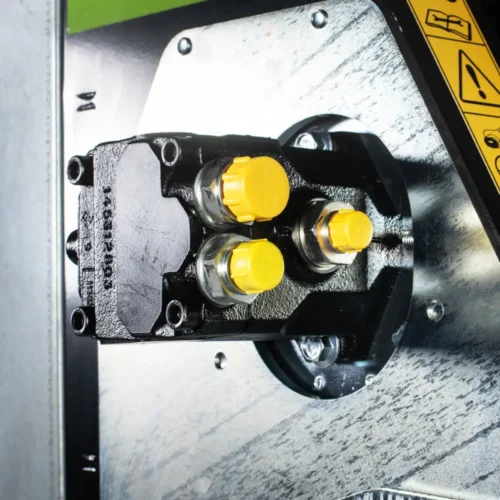 Oil engine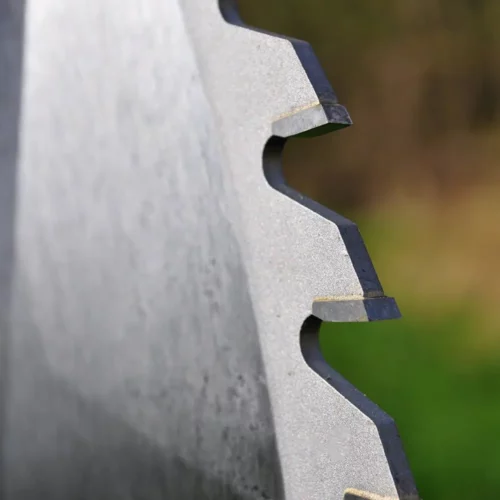 Carbide tipped blades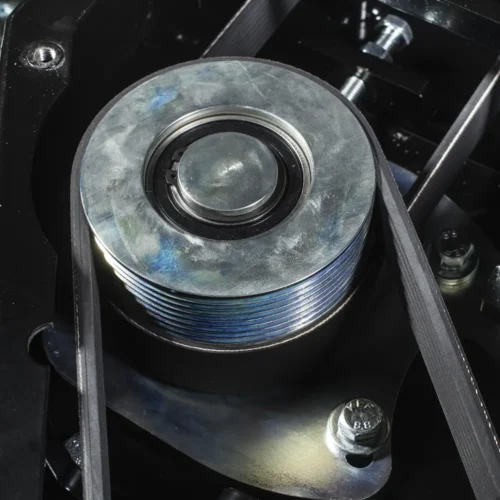 Belt stretcher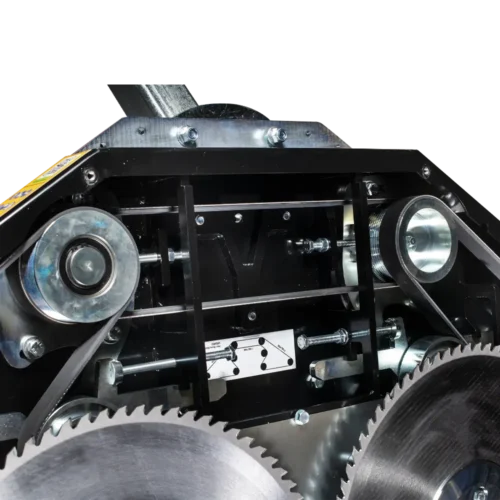 Power Band belt drive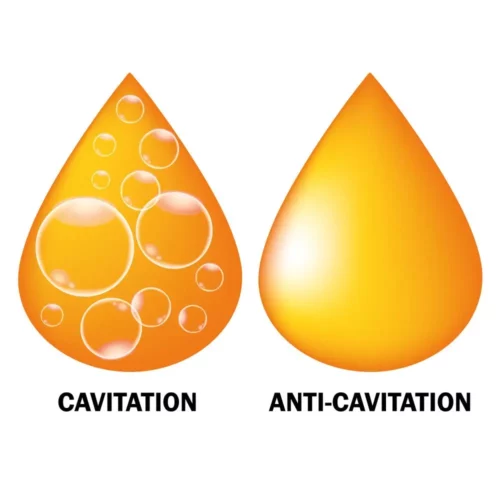 Anti-cavitation valve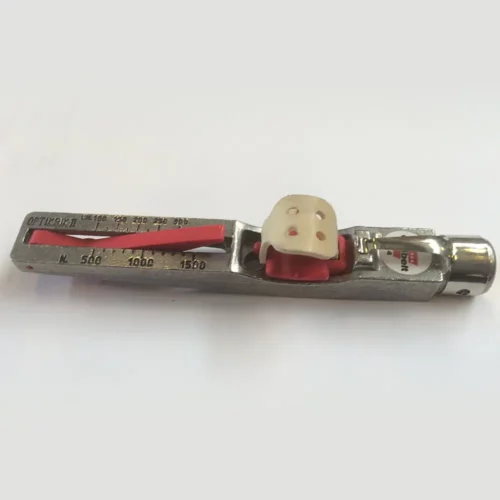 Belt tension gauge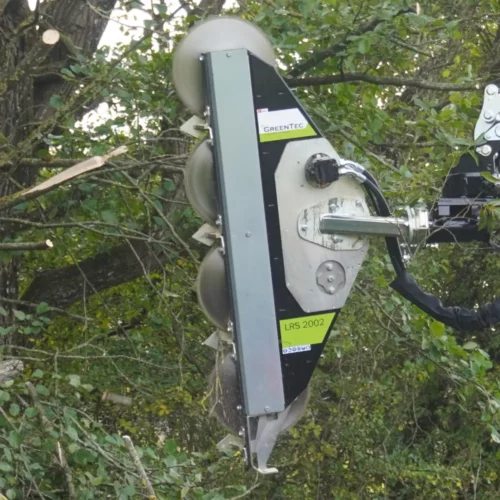 7° angle allows overlap between the blades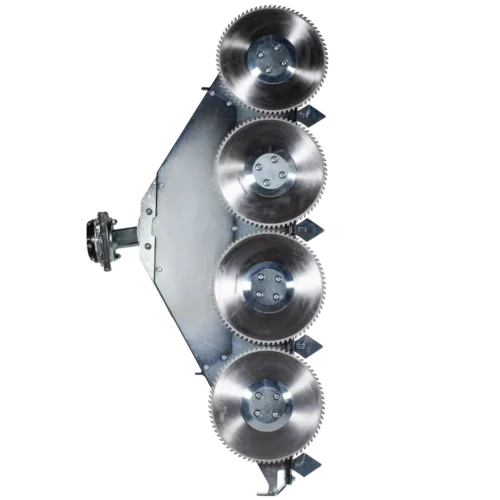 4 circular blades in a line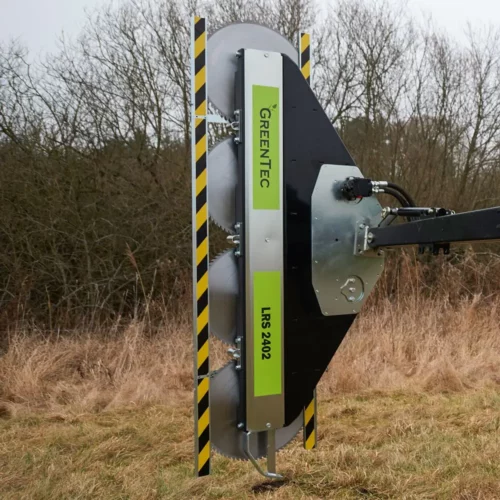 Blade protection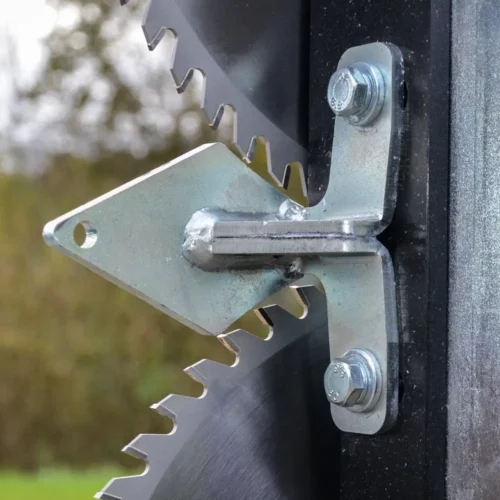 Branch guider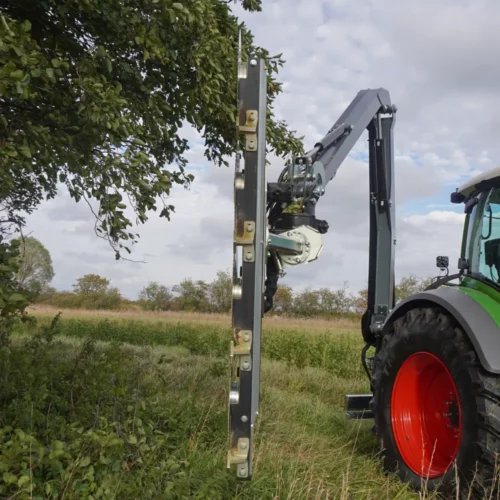 Narrow body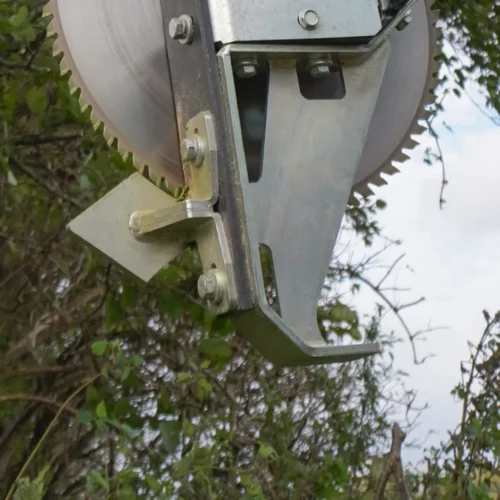 Skid shoe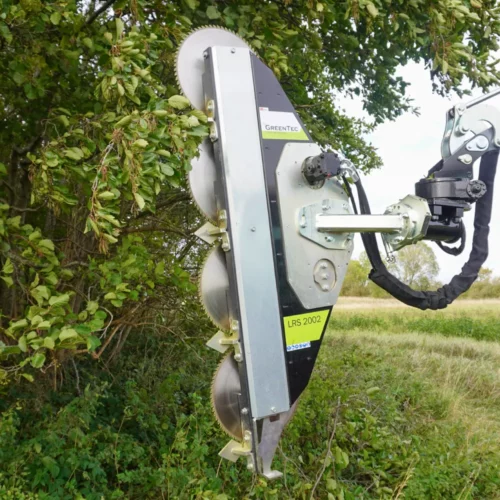 Large smooth surface
Optional equipment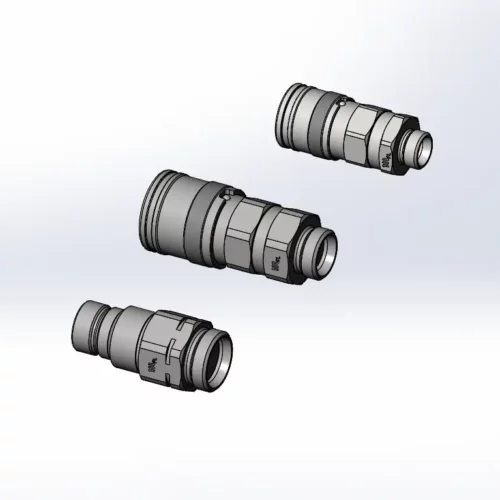 Hydr. quick rel. LRS 20-2402 / SC 6-8S (OPTE1092.1)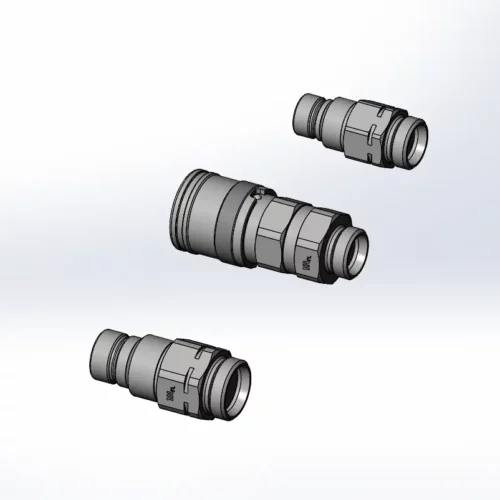 Hydr. quick rel. LRS 20-2402 / SC 6-8P (OPTE1093.1)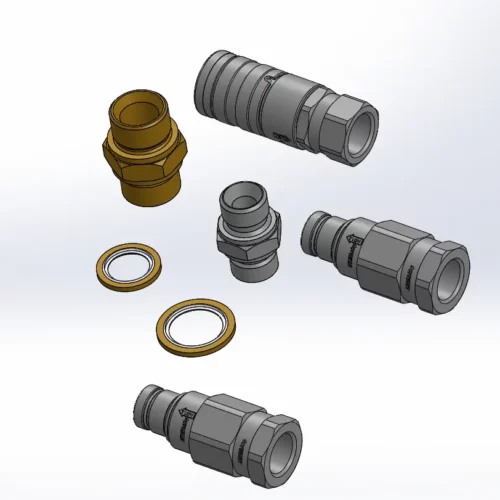 Hydr. quick rel. LRS 20-2402 / Twiga MID (OPTE3081)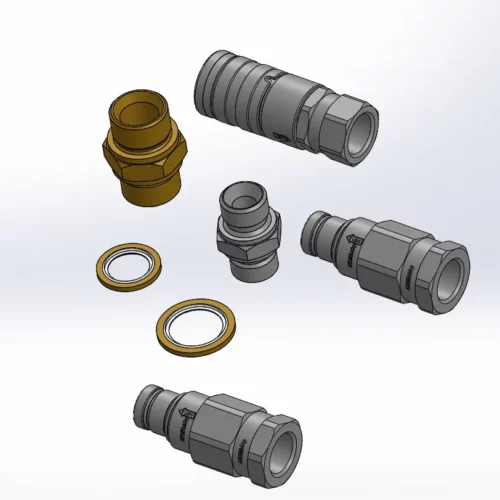 Hydr. quick rel. LRS 20-2402 / Pro- Flex (OPTE3083)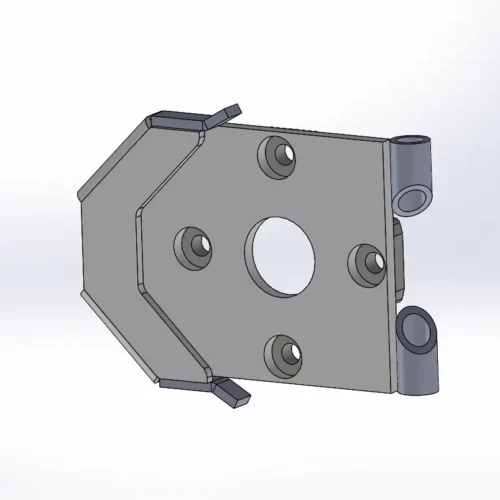 Quickcoupling mech. LRS 20-2402 / SC 6-8S&P (OPTE1096.1)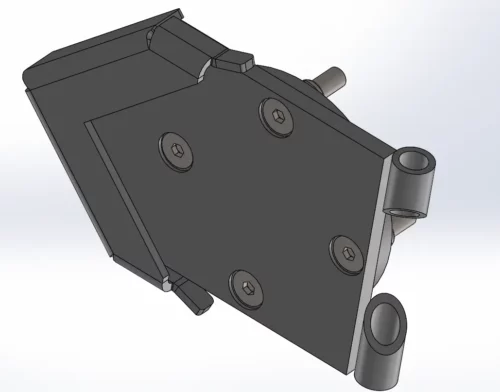 Quickcoupling mech. LRS 20-2402 / Twiga (OPTE3080)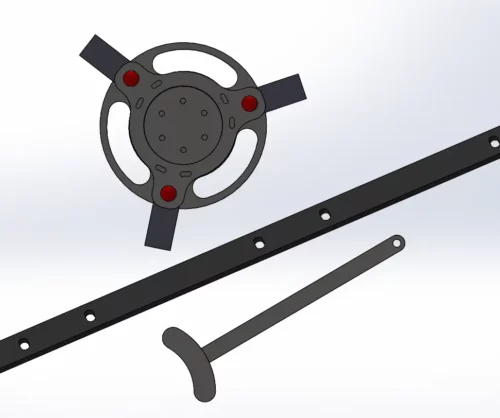 Blade rotor cpl. LRS 2002 (4 pcs) (OPTE4229.1) retrofit
Mounting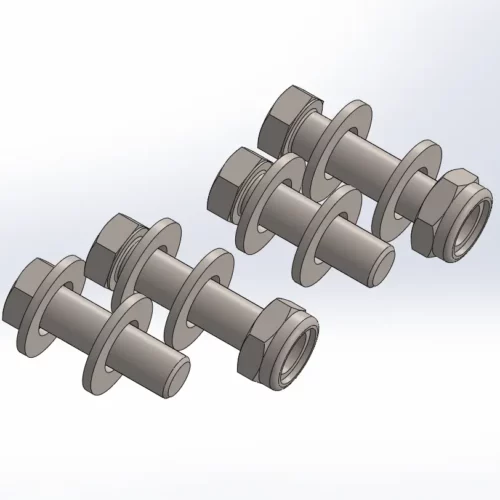 Adapter LRS 20-2402 / HXF 3302 (OPTE4081)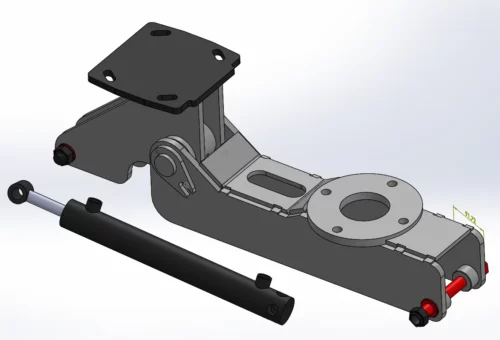 Adapter LRS 20-2402, 90° Slew, hy / SC 6-8S (OPTE953.4)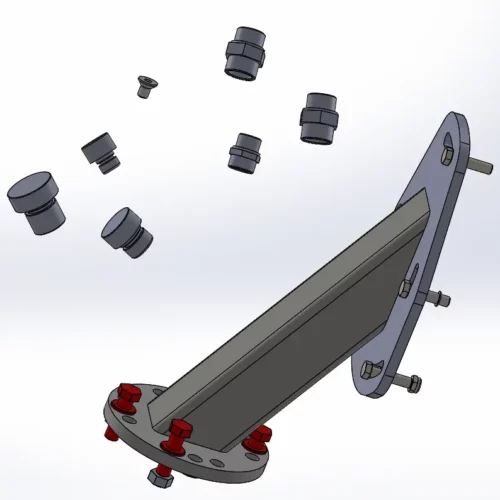 Adapter LRS 20-2402 / SC 6-8 P (OPTE1116)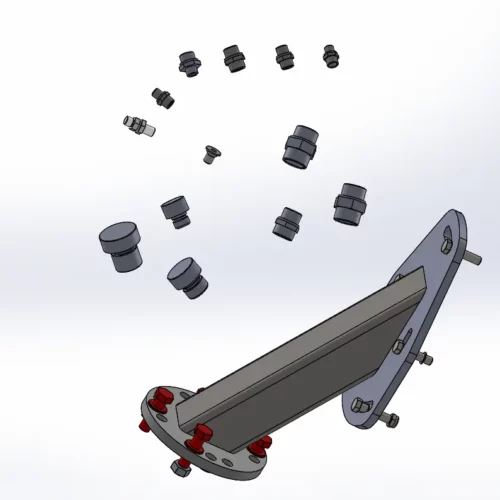 Adapter LRS 20-2402 / SC 6-8 S (OPTE1117)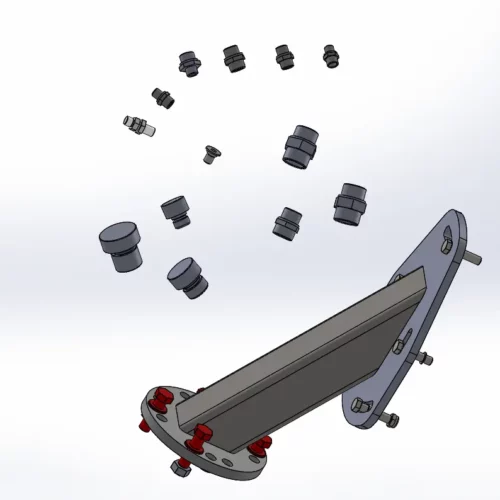 Adapter LRS 20-2402 / SC 6-8 S w.rotorflex (OPTE1117.1)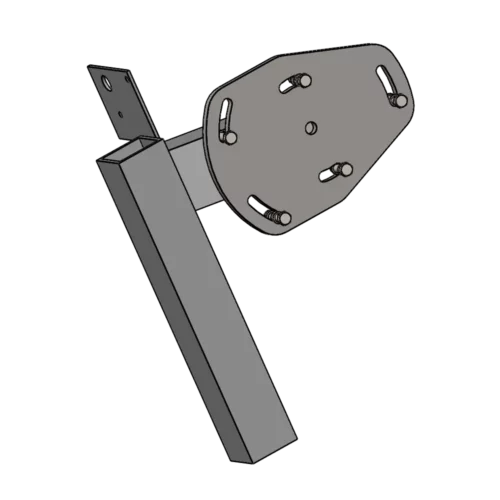 Adapter LRS 20-2402 / McConnel R (OPTE669)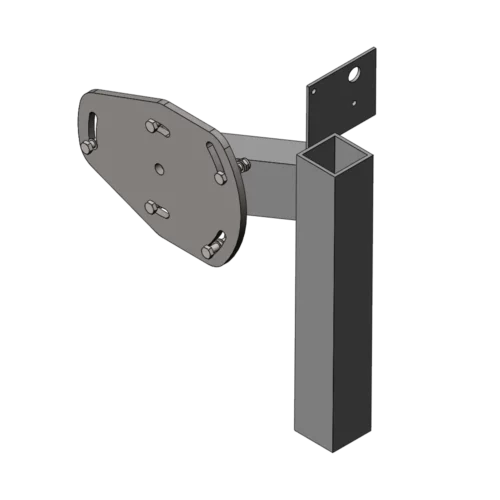 Adapter LRS 20-2402 / Mc Connel, L (OPTE669.1)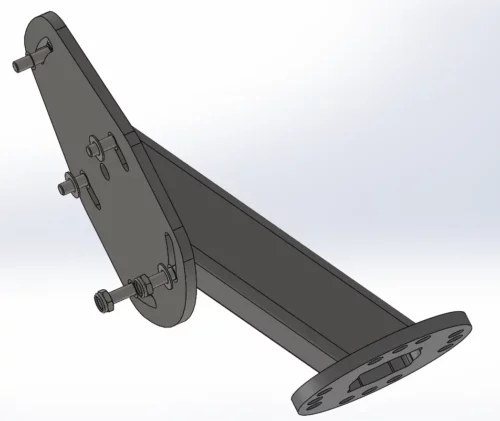 Adapter LRS 20-2402 / Twiga (OPTE4080)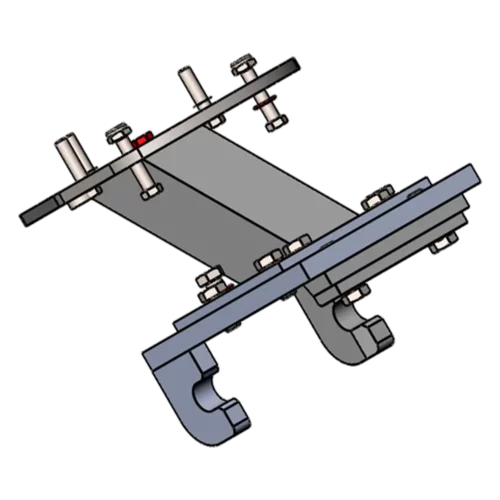 Adapter LRS 2002 / Mulag 50L flowdivider (OPTE4204)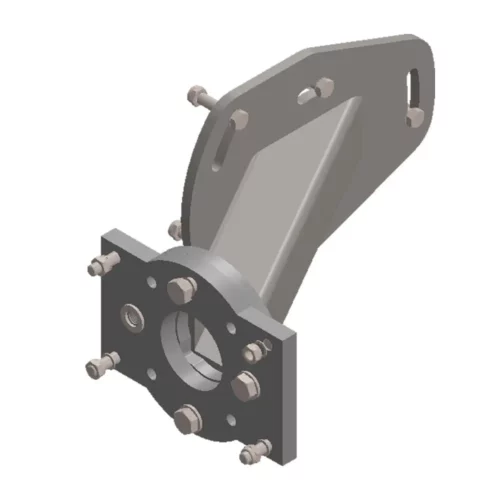 Adapter LRS 20-2402 / Twose (OPTE4224)
Adapter LRS 2002 / Excav. 45° 50L flowdivider (OPTE6088-50)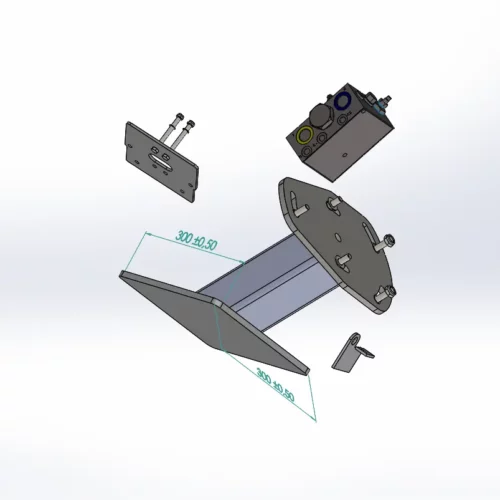 Adapter LRS 2002 / Excav. 45° 85L flowdivider (OPTE6088-85)
Adapter LRS 2002 / Twiga 50L flowdivider (OPTE6082-50)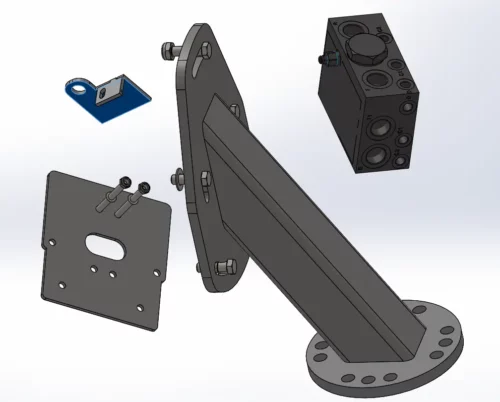 Adapter LRS 2002 / Twiga 85L flowdivider (OPTE6082-85)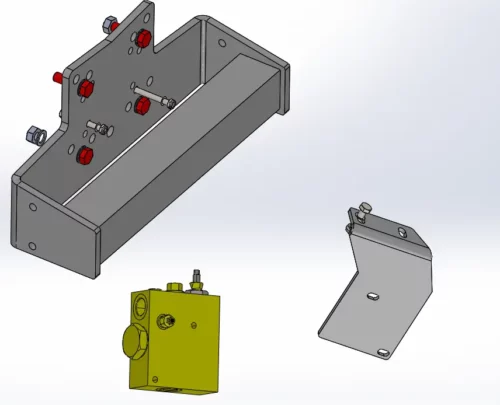 Adapter LRS 2002-2402 / Bomford, R/L m.flowdivider (OPTE674.2/674.3)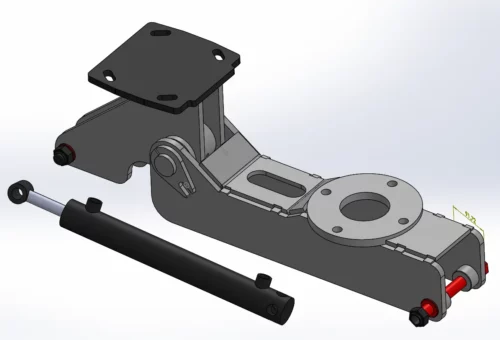 Adapter LRS 2002-2402, 90° Slew, hy / SC 6-8 S (OPTE953.2)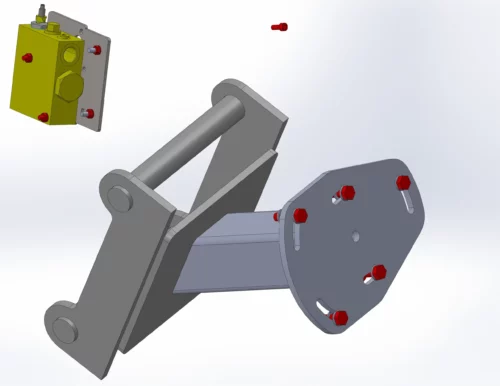 Adapter LRS 2002-2402 / Hydrema 45° 50L flowdivider (OPTE4282-50)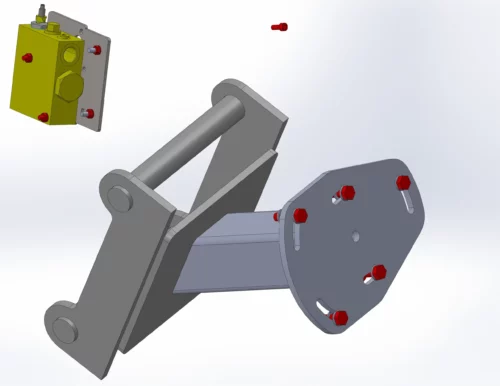 Adapter LRS 2002-2402 / Hydrema 45° 50L flowdivider (OPTE4282-85)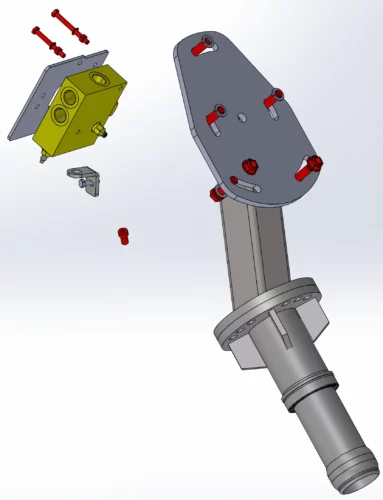 Adapter LRS 2002-2402 / Dücker DUA 50L flowdivider (OPTE4288-50)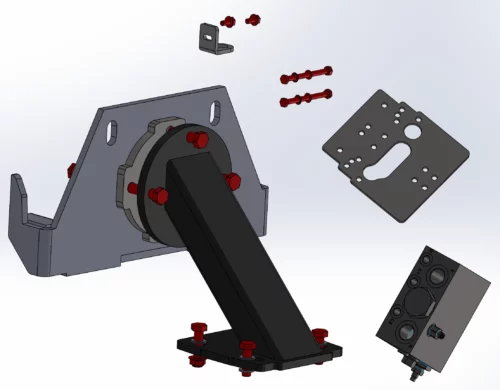 Adapter LRS 2002-2402 / Kuhn 85L flowdivider (OPTE4292-85)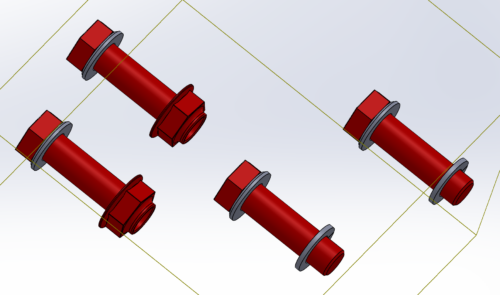 Adapter LRS 2002-2402 / Puma 3303 R+L S&P&T (OPTE4312)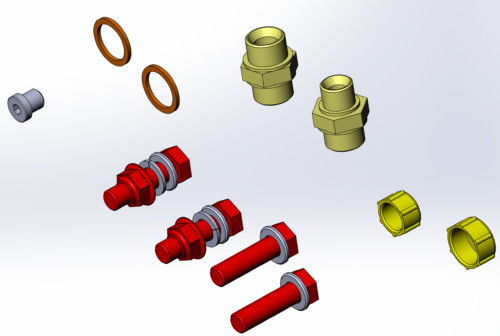 Adapter LRS 2002-2402 / HXF 3302 E-control (OPTE4314)
Spare parts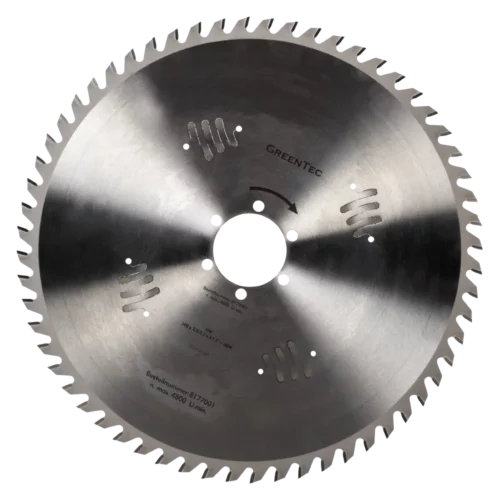 Saw blade kit, 4 pieces (PKG003)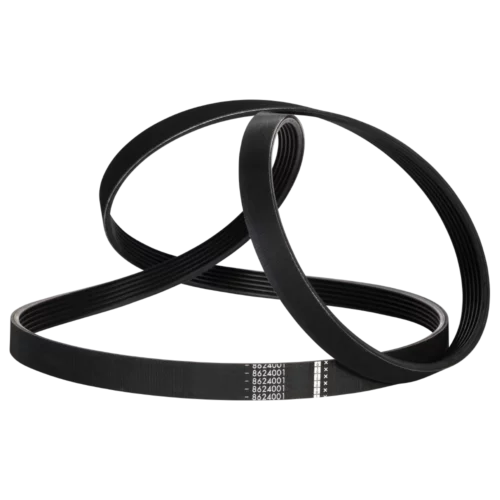 Band kit (PKG009)
Equipment overview
| | |
| --- | --- |
| Blade diameter: 49.5 cm (1'7") | Standard |
| Continuous duty motor | Standard |
| Carbide tipped blades | Standard |
| Belt stretcher | Standard |
| Power Band belt drive | Standard |
| Belt tension gauge | Standard |
| Anti-cavitation valve | Standard |
| Large smooth surface | Standard |
| Narrow body | Standard |
| Branch guider at each saw blade | Standard |
| 4 circular blades in a line | Standard |
| 7° angle allows overlap between the blades | Standard |
| Skid shoe (the saw avoids hitting the ground) | Standard |
| Pressure relief valve | Standard |
| Saw blades or rotor blades, 4 pieces | Standard |
| Quick release, hydraulic | Optional |
| Quick release, mechanical | Optional |
| Rotor blades, 4 pieces, retrofitted | Optional |
Models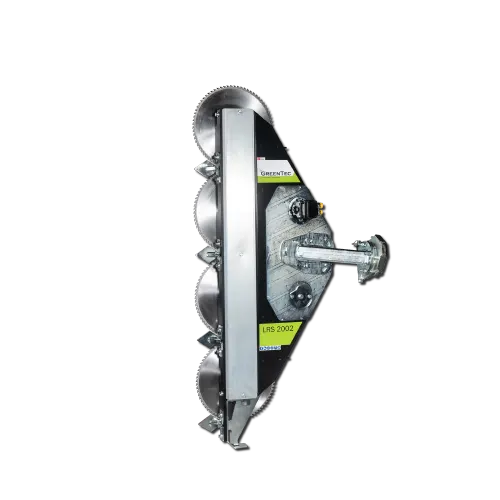 9992002L-50T
LRS 2002 (50 l/min), left handed, without drain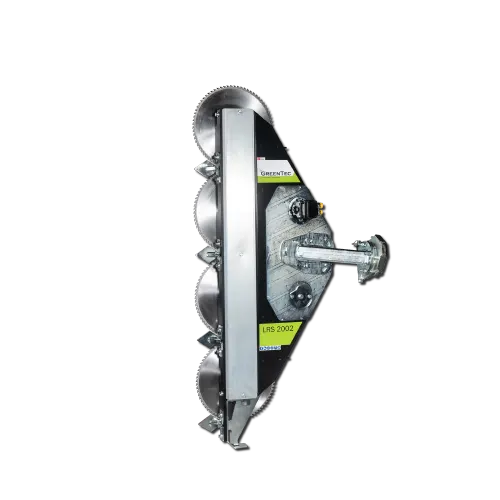 9992002L-50A
LRS 2002 (50 l/min), left handed, anti-cavitation valve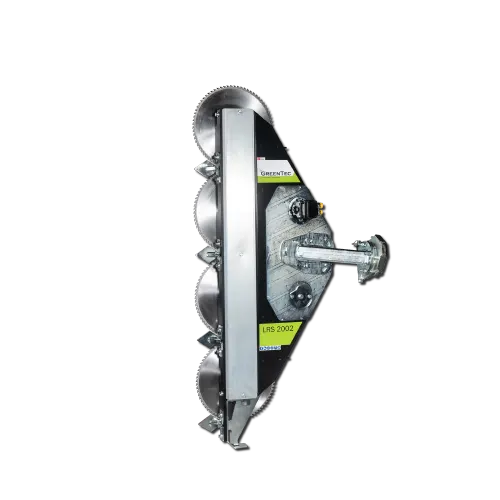 9992002L-85A
LRS 2002 (85 l/min), left handed, anti-cavitation valve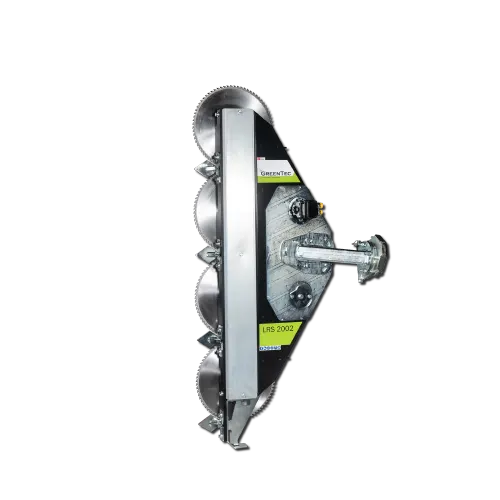 9992002R-50T
LRS 2002 (50 l/min), right handed, without drain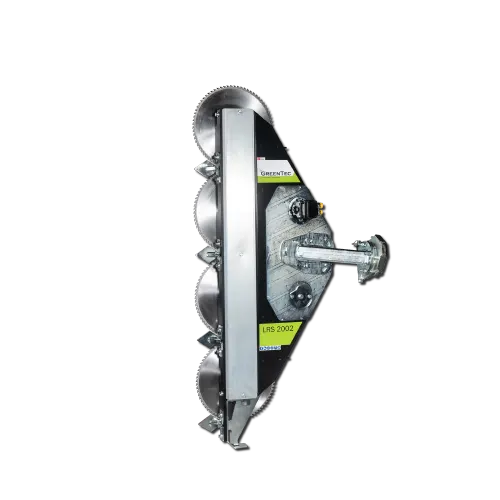 9992002R-50A
LRS 2002 (50 l/min), right handed, anti-cavitation valve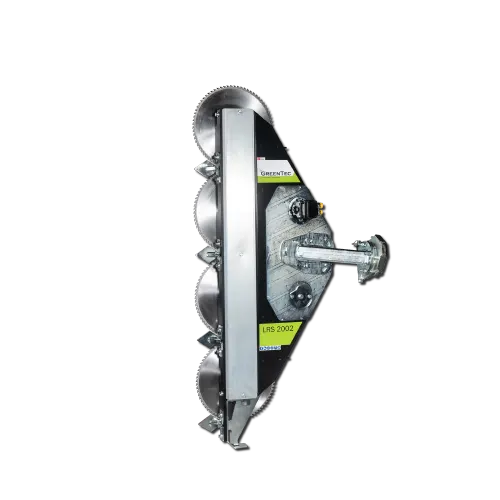 9992002R-85A
LRS 2002 (85 l/min), right handed, anti-cavitation valve
Technical documents
OPTE4312 – Adapter LRS 2002-2402 / Puma 3303 R+L S&P&T
OPTE6084-85 – Adapter LRS 2002-2402 / Universal 85l flowdivider
OPTE6084-50 – Adapter LRS 2002-2402 / Universal 50l flowdivider
Sales material
Attachment Tools – Brochure
Attachment Tools – Presentation
LRS 2002
Smooth cut of branches up to 16 cm (6.30") in thickness