Joachim Vuijk is the owner of Roskilde Ejendomsservice A/S which performs property services and landscaping tasks for housing associations in Roskilde, Denmark. The work consists of hedge trimming, grass mowing, removal of debris and cigarette butts as well as snow removal and spreading salt in the winter.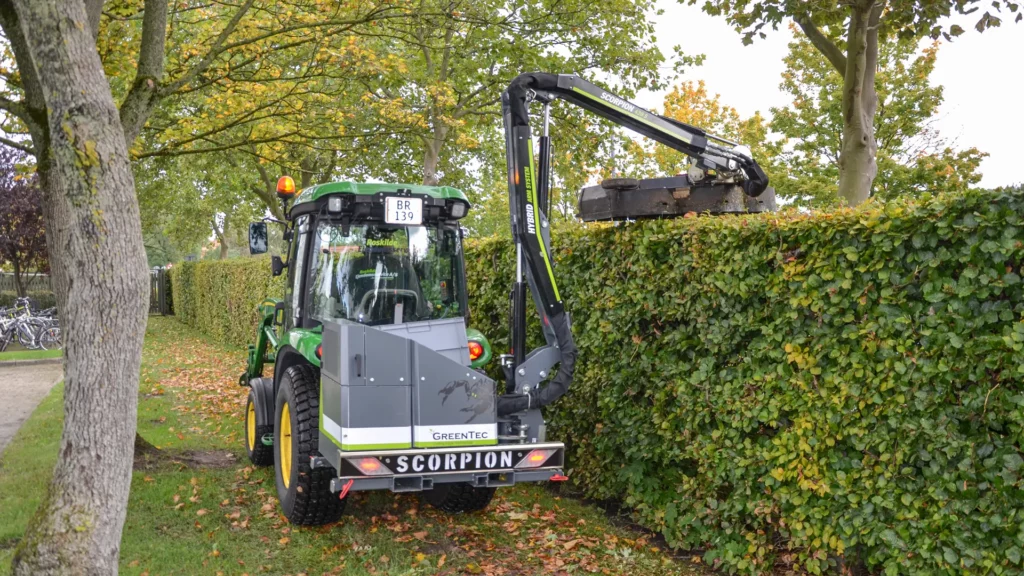 Roskilde Ejendomsservice has acquired a GreenTec Boom Mower Scorpion 430 S and Rotary Hedge Cutter RC 132 to maintain the large green areas that are connected to housing associations. The machines were purchased through Havdrup Maskinforretning A/S who is one of GreenTec's dealers in Denmark.
"We have bought an arm that was a little bigger than what the tractor is intended for. We have taken the contact directly to GreenTec who has shown great interest in our company and have treated us extremely well. They have made minor adjustments to make the fit perfect for our vehicle and let us test it beforehand. We are a small company with 6 employees so we really appreciate that a manufacturer is willing to engage in a dialogue with us and be respectful towards us," said Joachim.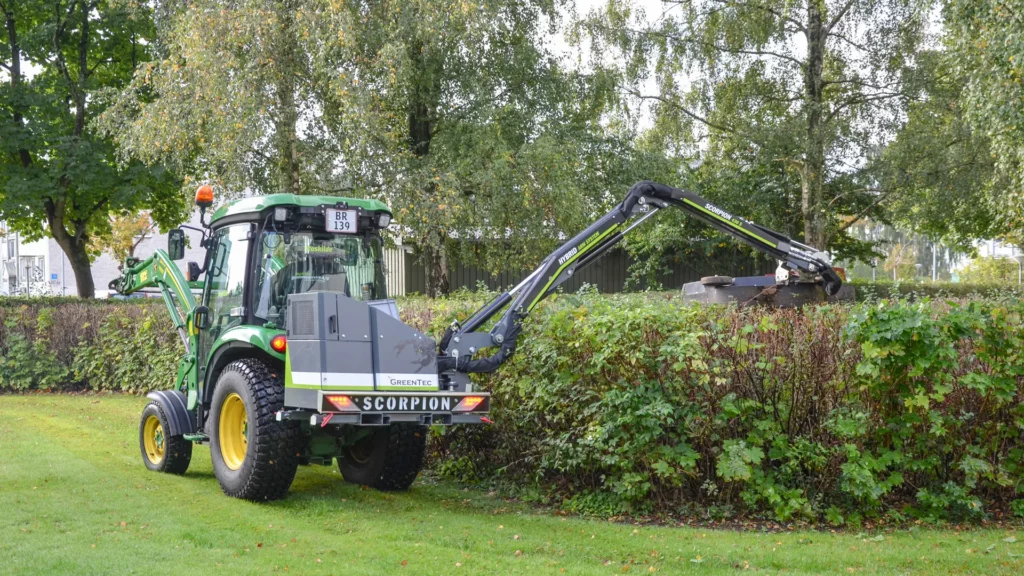 Boom mowers are not uncharted territory for Roskilde Ejendomsservice who has been using a Spearhead arm mower for the last 2 years until they replaced it with the GreenTec reach mower.
"Previously, we had a Spearhead with a reach of 3 meters and were satisfied with the overall performance. However, it had some challenges that we would like to be solved. Therefore, we came across the new boom mower from GreenTec," said Joachim.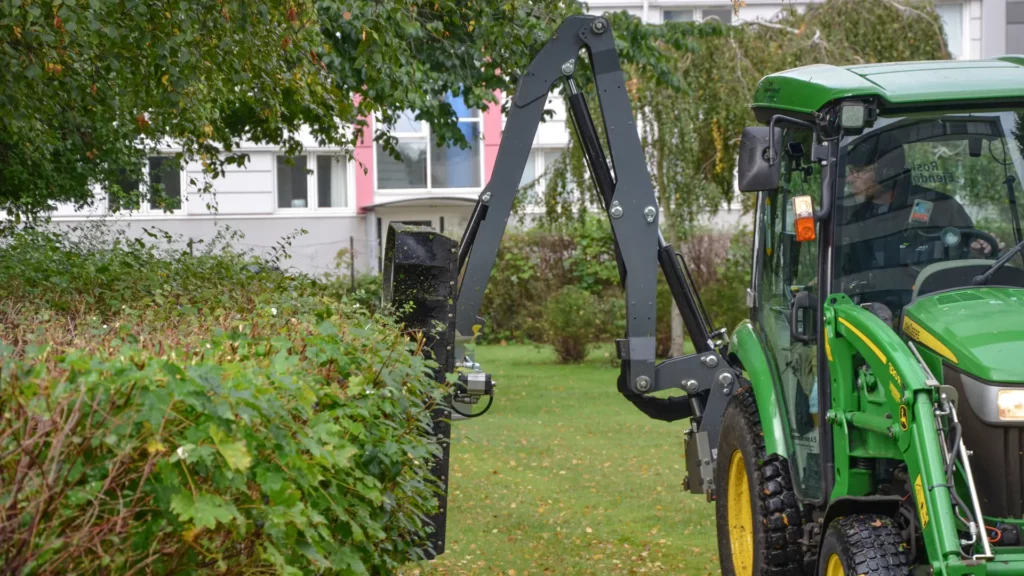 The hedge trimming season starts in the beginning of June in Denmark. Roskilde Ejendomsservice is pretty much only performing hedge trimming jobs for the next five weeks. It is one of the toughest times of the year where 3 people and the GreenTec machines are working intensively to the meet customers' needs. The next hedge cutting period starts in the middle of August and ends in early October. At that time, the hedge trimming is more sporadic and not at full capacity.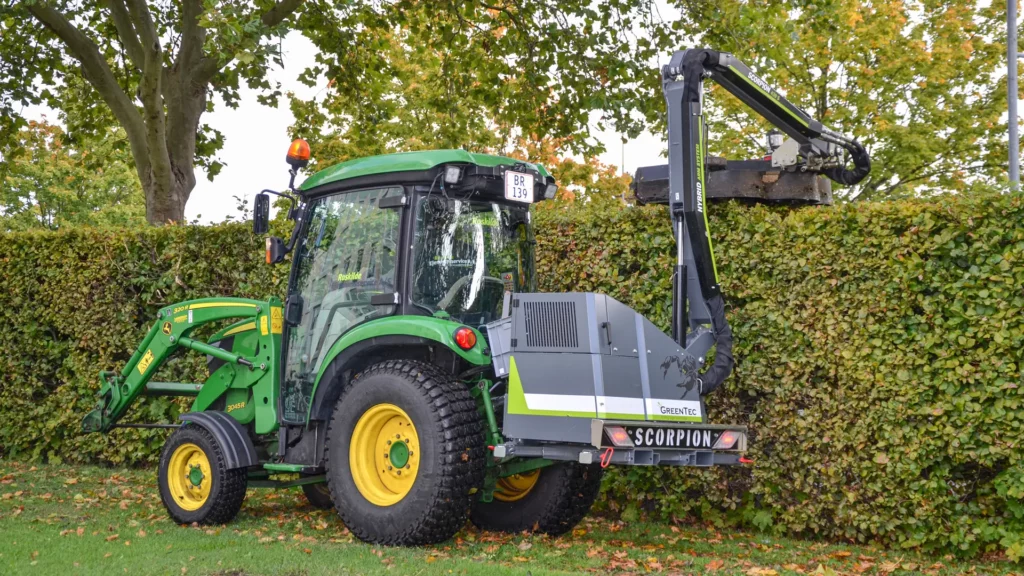 "Why do we buy John Deere? Because we know it works. That is also why we have GreenTec machines because we know that we can rely on them to perform their job. If there are any errors or deficiencies, it will be resolved immediately through our GreenTec dealer. Quality and service are important parameters for us. If something breaks, the issue is quickly resolved and we can continue to work," said Joachim.