Jürgen Malek runs his contracting business with three employees in Maishofen, Austria. They perform earthworks and landscape maintenance jobs and offer rental services for their machinery.
Jürgen has invested in GreenTec machines that support his activities within landscape maintenance. He has even visited GreenTec at the factory in Denmark to witness the prowess of the Scorpion boom mower. The machines were then purchased through Mauch GmbH & Co. KG which is GreenTec's importer in Austria.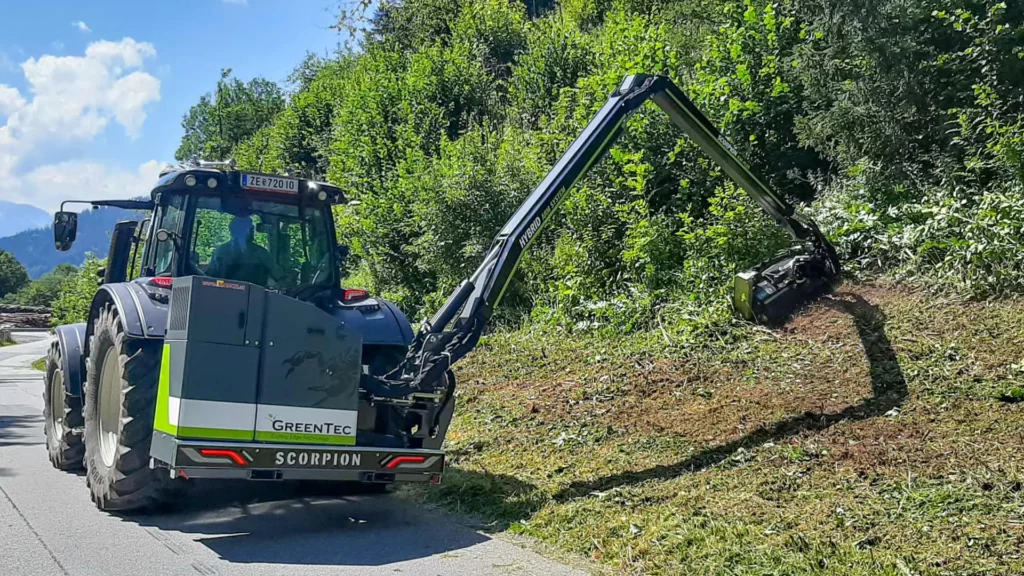 Mr. Malek previously had a boom mower arm with a reach of 6 m (19'8"). However, it was not enough for him as he needed additional reach up to 8 m (26'3"). It was difficult to find a manufacturer offering such a large machine but then he came across the GreenTec Scorpion 830 PLUS boom mower.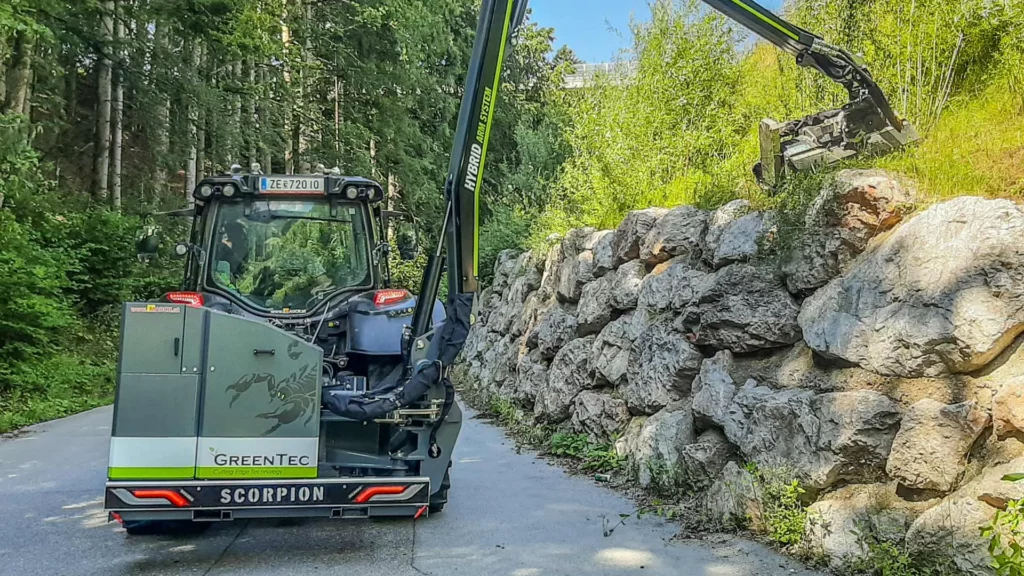 "The Scorpion boom mowers have a wide range of application and can be used for trimming branches that reach into the road or for mowing grass on embankments. We even use it in forest areas in conjunction with a FAE mulching head attachment for removing undergrowth and tree stumps," said Jürgen Malek.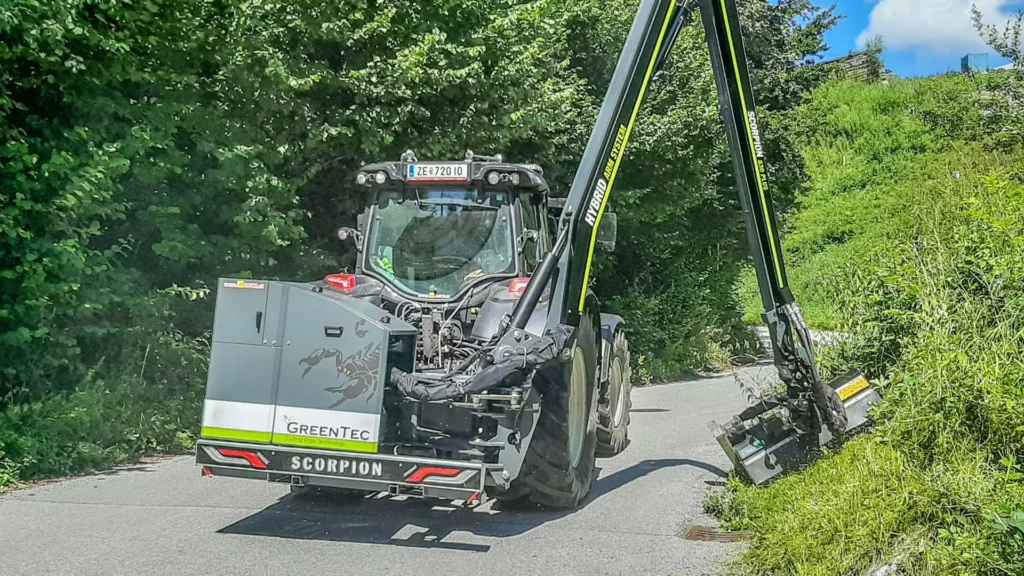 Jürgen Malek is impressed by the movements of the Scorpion arm both back and forth. The quick coupling system is a lifesaver when you perform so many different landscaping tasks as Jürgen's business. It allows him to change the attachment tools in a few seconds as only a single bolt is required for securing the tool. The rotor joint can be rotated 180 degrees which means he only has to turn the attachment tool and not the arm to mow in another direction.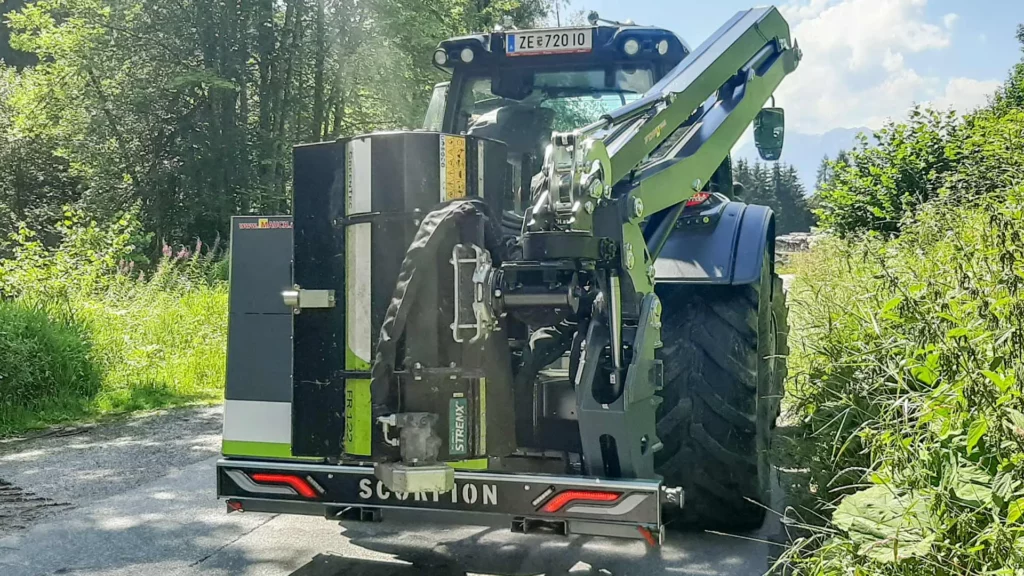 "I am really happy with the performance of the Scorpion boom mower as I have almost limitless range and can reach difficult spots," said Jürgen Malek.