Stefan Kok is the owner of Kok Agro-service in Soest, Netherlands. He offers services for maintenance of verges, hedges and ditches for municipalities and farmers. In 2016, he invested in a GreenTec Quadsaw LRS 2401 which was purchased through the former GreenTec importer Kraakman. Stefan uses the Quadsaw LRS 2401 for trimming branches and maintaining the density of hedgerows on the fields. The Quadsaw LRS 2401 is attached to a Herder Grenadier boom mower with a reach of 8.5 m (27'11") which is mounted on a New Holland tractor.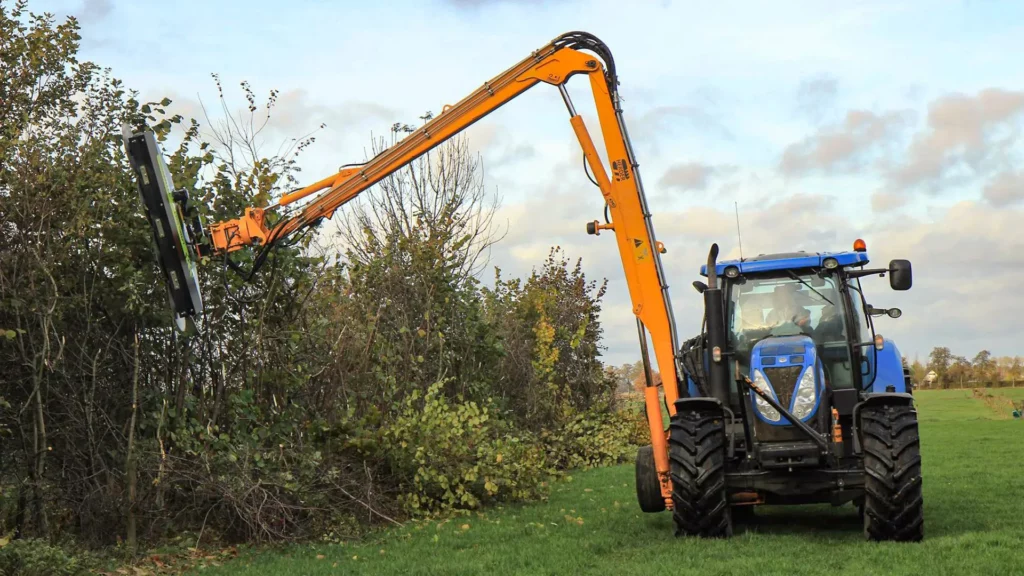 Stefan Kok is a regularly visitor in Denmark as he also performs work at a Danish agricultural contractor called Agerbæk Maskinstation. It is something he has been doing the last 10 years and he also discovered the GreenTec products through his visits to Denmark.
"The first time I saw a GreenTec saw was at another Danish agricultural contractor where I was impressed by the huge capacity and speed. The Quadsaw LRS 2401 can cut extremely large branches up to 21 cm (8.27") in thickness while you maintain a high speed. The immense working width makes it possible to perform the job fast without leaving big tracks on the field," said Stefan Kok.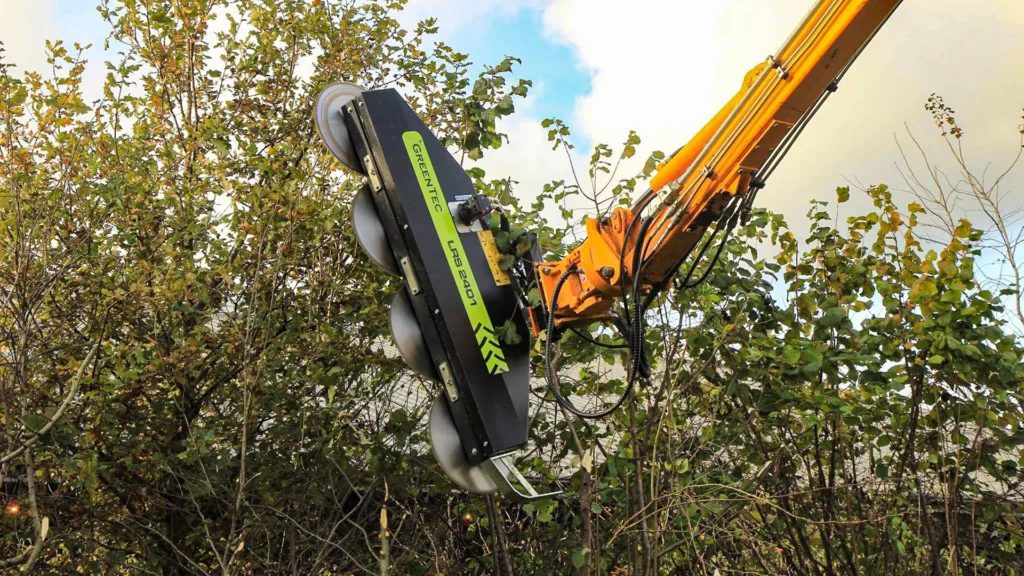 Stefan previously trimmed branches by hand with the use of a chainsaw. It was a tedious task requiring many man-hours. The Quadsaw LRS 2401 has increased Stefan's efficiency significantly. He could spend one working day on trimming branches with the chainsaw which could be performed in one hour with the Quadsaw LRS 2401. The branches are removed from the field with a wheel loader and its gripper. All the branches are pulled together and put into a woodchipper. Sometimes he also uses a forest mulcher to pulverize the branches into small pieces.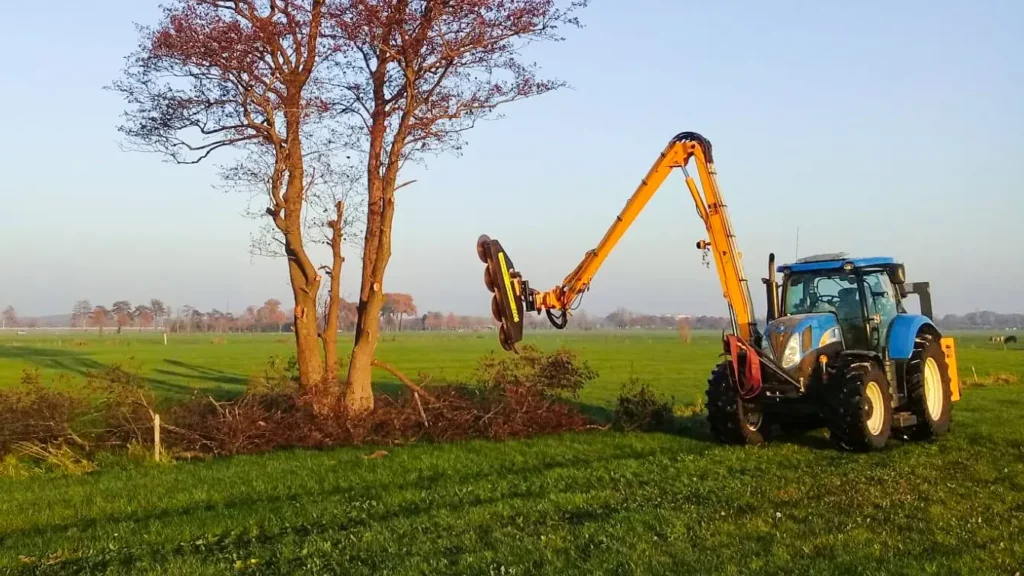 Hedge trimming is only a small part of Stefan's business. It is mostly done during the winter and spring periods where the ground is hard and you easily can drive with a tractor on the field. From May to November, Stefan performs grass mowing and ditch cleaning jobs. The work mainly consists of roadside maintenance for municipalities. He only works for farmers and private customers a few days a year.
"I really like the shape of the Quadsaw LRS 2401 with four blades that overlap each other so no branches avoid the saw. I am very happy with the performance of the saw and have not needed to replace any parts yet. The Quadsaw LRS 2401 leaves a nice and smooth finish on branches which can be difficult to achieve with a flail mulcher. I will definitely recommend GreenTec to other people looking for hedge trimming equipment," said Stefan Kok.
Are you located near Soest, Netherlands and looking for agricultural services, such as hedge trimming, verge mowing and ditch cleaning?
Then you can contact Stefan Kok at Kok-Agro-service by phone or e-mail. You can also have a look at his Facebook page.
Phone: +31 6 55520946
E-mail: Stefan_kok@live.nl