Johann Fenninger from Eugendorf in Austria has bought a GreenTec Multi Carrier HXF 2802 and Rotary Hedge Cutter RC 132 from Mauch GmbH & Co. KG who is our exclusive importer in Austria. The GreenTec machines are attached to his Stoll Robust F30 HD front loader on his John Deere 5070M tractor.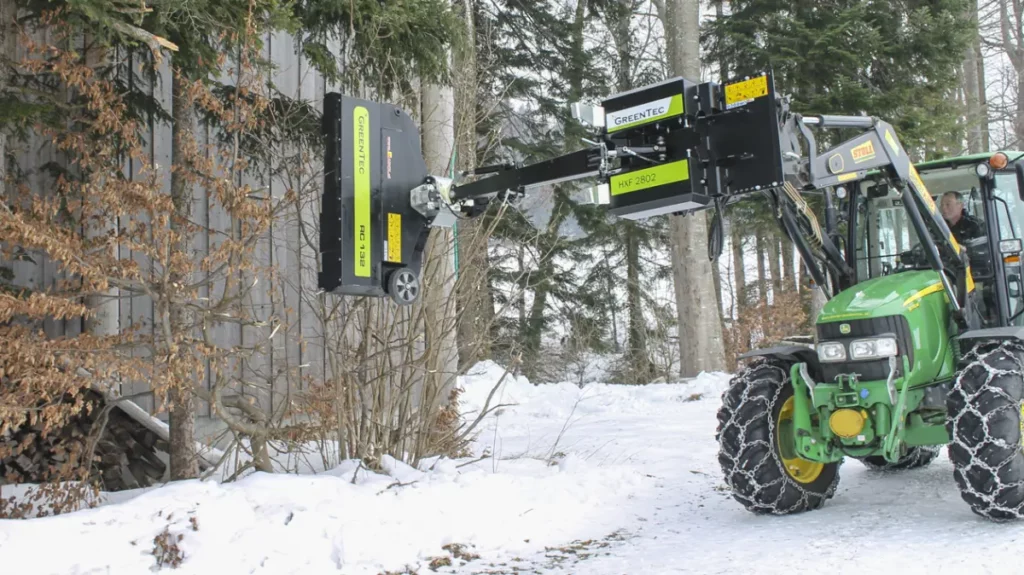 "I have to maintain 3 km of hedges and it would simply be madness to cut that by hand," said Johann Fenninger as he unfolded his new GreenTec Rotary Hedge Cutter RC 132 from transport to working position.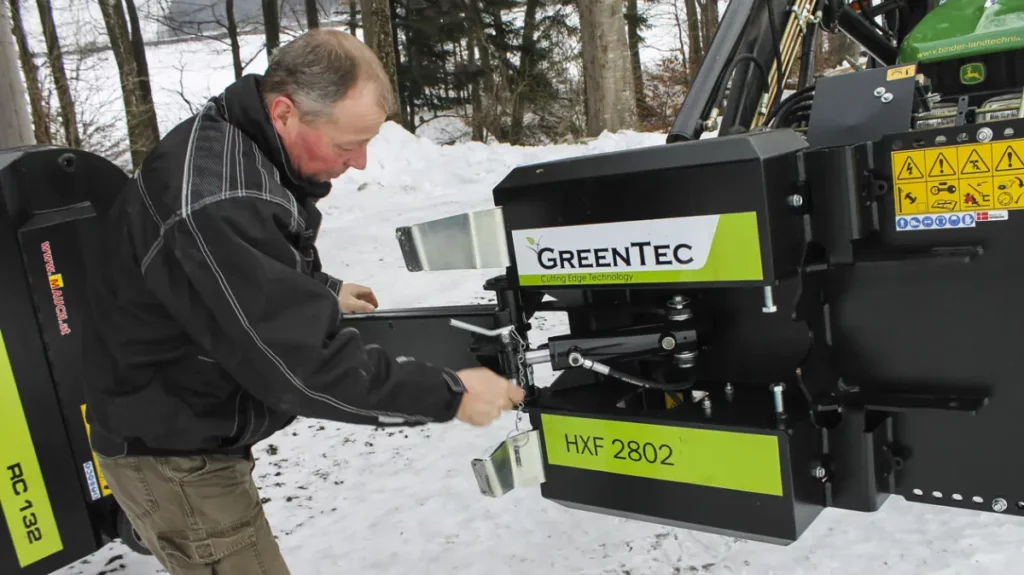 Johann has a farm that is close to a highway in Eugendorf, Austria. With the GreenTec Rotary Hedge Cutter, it is easier to keep the growth of shrubs and hedges near the highway embankment in check. "As I do not have to remove the cut-off material afterwards, I am able to cut far more hedges," said Johann.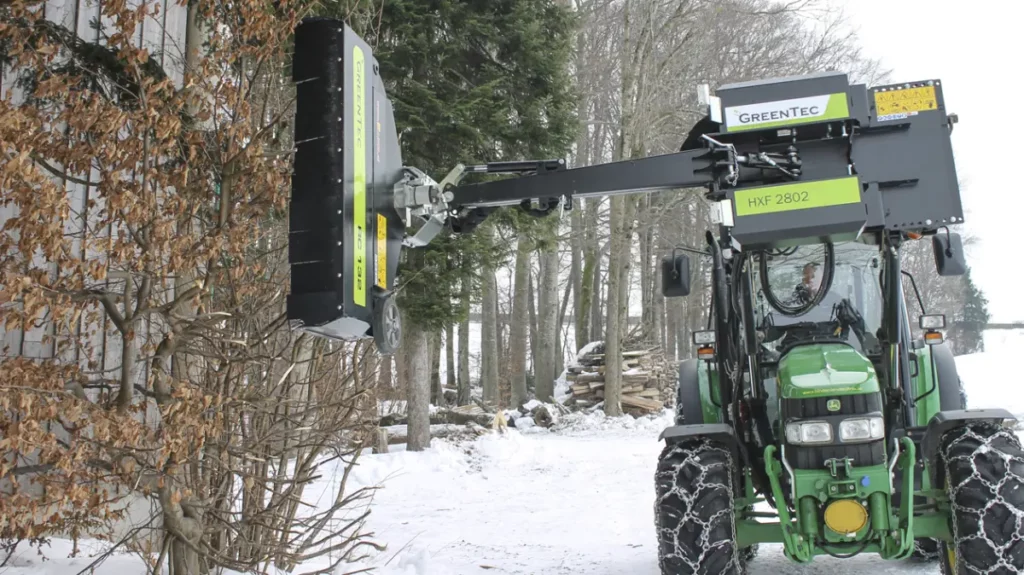 The hedges become denser when you cut them frequently and it reduces the noise from the highway. With the help of the hydraulic angle control, Johann can turn the head of the Rotary Hedge Cutter to mow horizontally and maintain shrubs near the edge of the forest.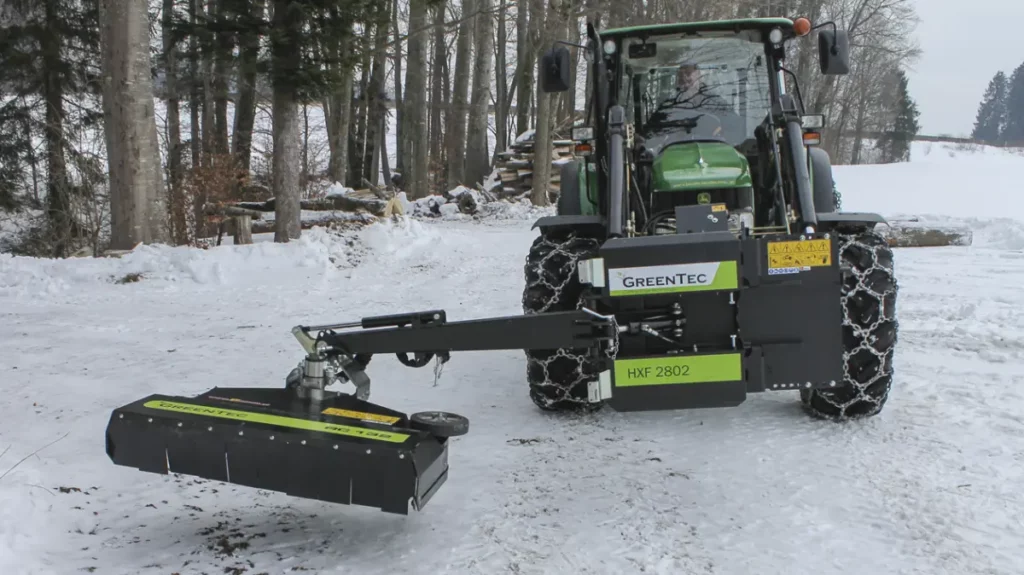 To summarize, there are a whole lot of advantages that makes the everyday life in Eugendorf, Austria easier. "Additionally, the color of the GreenTec machines fits perfectly to the front loader", said Johann Fenninger with some laughter in his voice while he stepped into his tractor and enthusiastically started to cut branches again.