I work for an agricultural contractor and also have my own business where I primarily cut hedges for the same customers. I am very busy with the agricultural contractor tasks and my own hedge cutting service. However, there is always room for new customers.
I chose to buy a GreenTec Rotary Crusher GT 135 as I already use a GreenTec Quadsaw and Spearhead Twiga FLEX 6000T boom mower for hedge cutting and some customers wanted the cut-off material pulverized afterward.
GT 135 does a great job at hedge cutting when you equip the blades. The result of the cut-off material was perfect compared to a Rotary Crusher with chains equipped where you need to drive several times to get an equally smooth cut.
I have also used the Rotary Crusher for bushes on slopes that had to be removed completely where the chains were equipped. It did an impressive job here as well.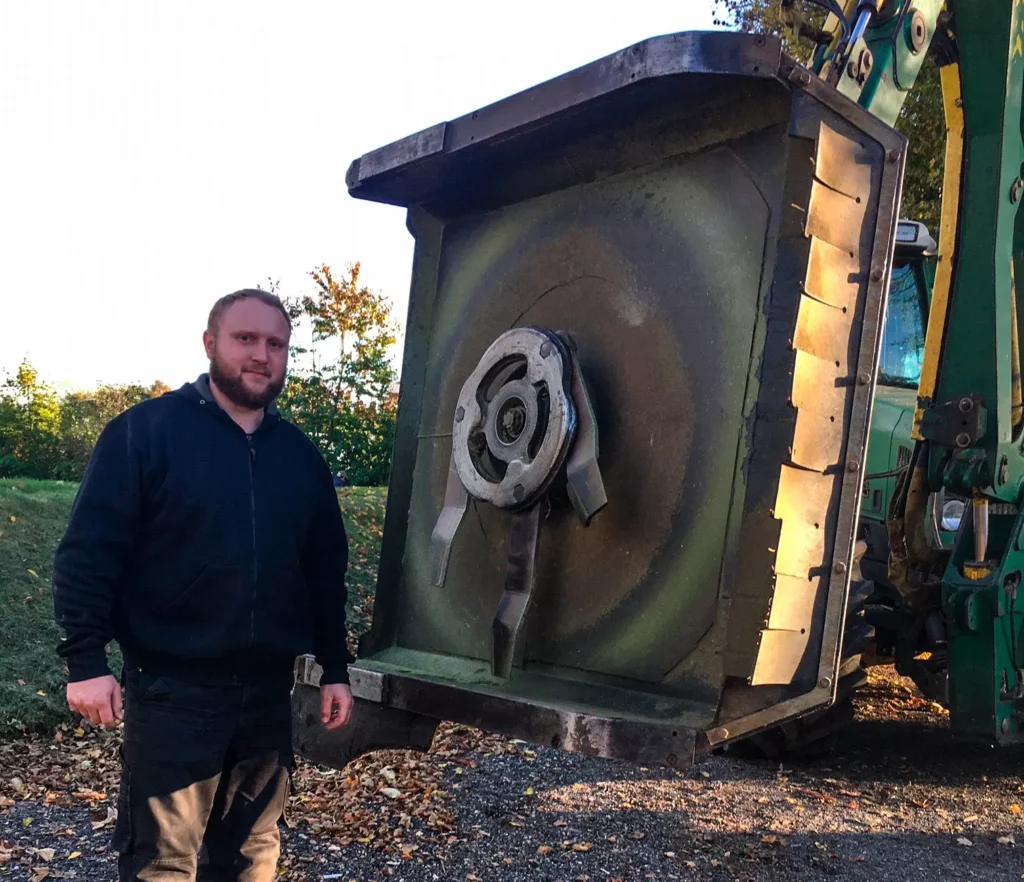 The advantage with the Rotary Crusher is that you can easily change between blades and chains for different working conditions, so you achieve an optimal result. Therefore, I always bring a wagon behind my tractor with various tools when I go out and do work so I can adapt to the working conditions.
If there are slopes where the material has to be crushed, I use the chains. If something has to be cut down, I use the blades instead. When you drive with the blades, you only need to perform one workflow.
The Rotary Crusher can definitely cut the diameter that the manufacturer states and it runs real smooth.
I bought the Rotary Crusher through an authorized GreenTec dealer in the spring. I have not done much advertising for it yet. However, it has provided me with more opportunities to perform other tasks and given me more flexibility.
If I should buy a new machine today, I would rather buy a GreenTec Rotary Crusher than a flail head because the Rotary Crusher cuts larger branches. My customers quickly got accustomed to getting larger branches cut with the Quadsaw so I would like to offer the same service with the Rotary Crusher.
I imagine that a Rotary Crusher is less expensive in operation than a flail head. A rotary Crusher looks much more simple and solid and there are no rollers that can be broken. Therefore, the Rotary Crusher is a very attractive option.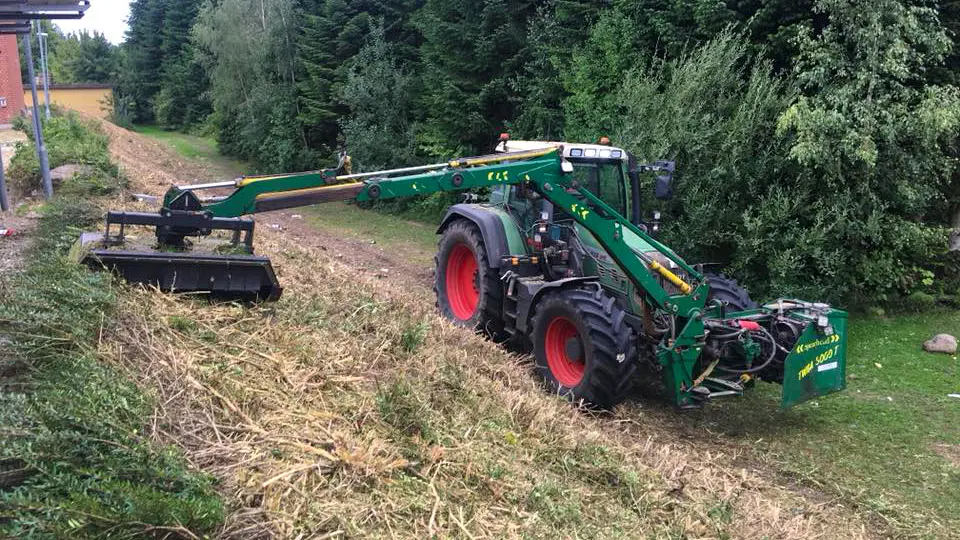 I chose GreenTec instead of other manufacturers as it not far from my location and they provide an excellent service. I had seen some other GreenTec machines and they looked solid.
When you do business with GreenTec, you can expect quality machines. I strongly recommend GreenTec's machines to others. Price and quality are often linked. I would rather buy some quality machines that you know work. Even though I purchased used GreenTec machines, there have been no problems.