4.8 m
< 21 cm
5 km/h
2-years warranty
High quality materials that ensure a long life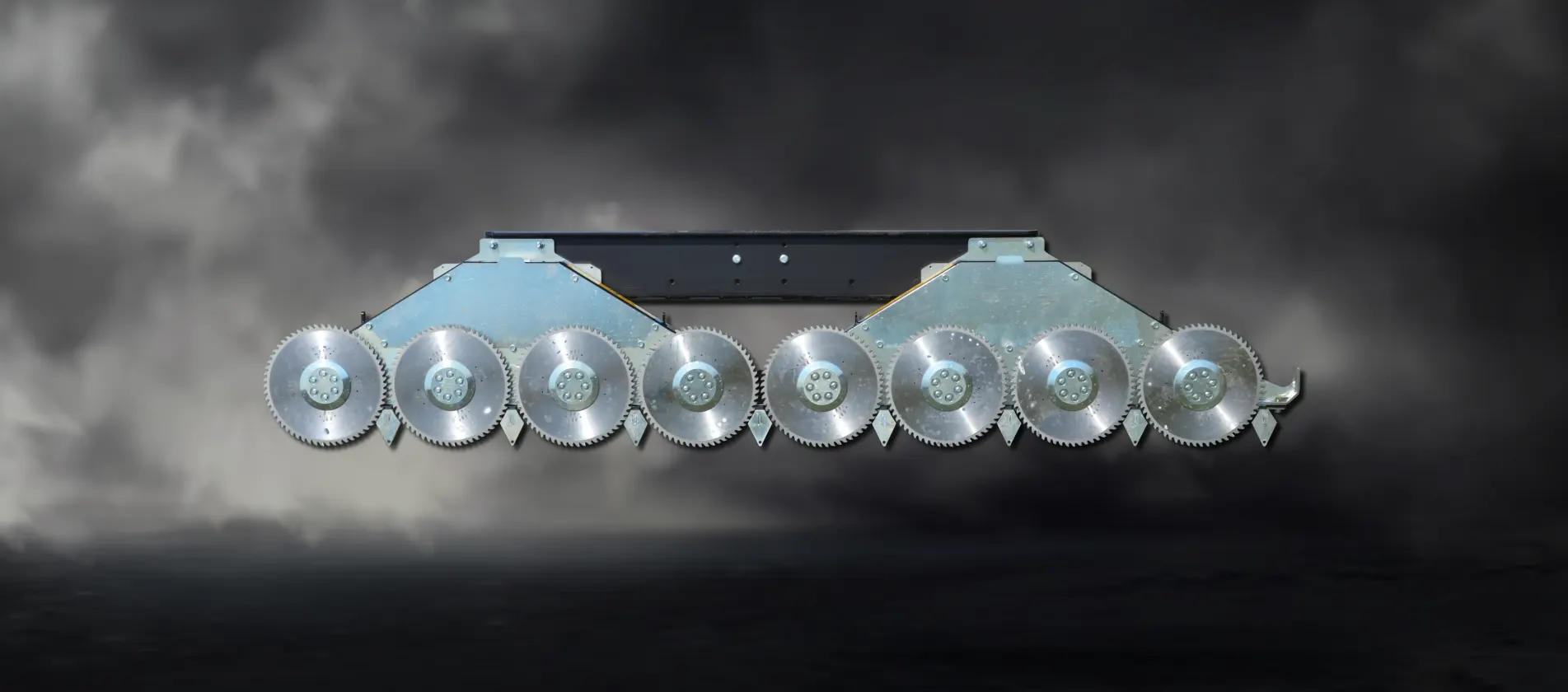 Overview
Twinsaw LRS 2402
The Twinsaw LRS 2402 is one of the world's largest saws. You can maintain trees in forests or on fields in no time with this monstrous machine. The branches receive a smooth cutting result.
The saw is suited for large excavators as it is quite heavy.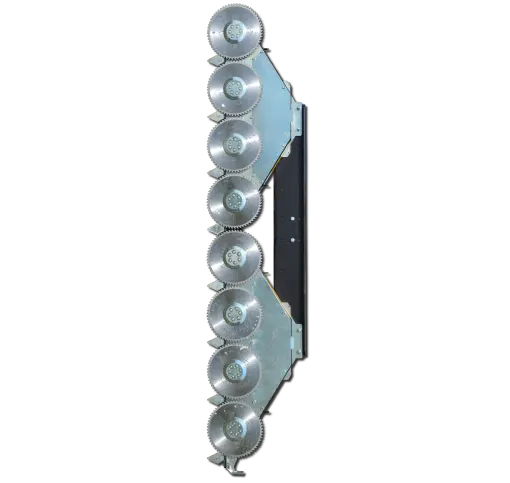 Powerful features
Perfect cutting quality
Smooth cut of thick and thin branches
Top performance
High efficiency and capacity
Strong build
Long life and minimal maintenance
Specifications
Twinsaw LRS 2402
Working width

4.8 m

15'9"

Saw blades with Widia teeth

8 pcs: Ø 59.5 cm

8 pcs: Ø 1'11"

Branch thickness

0.5-21 cm

0.20"-8.27"

Driving speed up to

5 km/h

3.11 mph

Blade speed

3000-3200 rpm

Required hydraulic connections

2 x double acting + 1 x drain

Oil flow (model 50+50)

2 x 50 l/min @ 180 bar

2 x 13.2 gpm @ 2611 psi

Oil flow (model 100)

1 x 100 l/min @ 180 bar

1 x 26.4 gpm @ 2611 psi

Weight

639 kg

1409 lb
Under the hood
Twinsaw LRS 2402
Widia carbide tipped teeth
Smooth cut and long life
Power band belt drive
Maximum power transfer
Branch guider
Provides an even intake of branches
Accessibility
Easy to access the belt drive for maintenance
Anti-cavitation valve
Minimize the risk of cavitation damage in connection with insufficient inlet pressure
Smart design
The blades overlap each other
Blade holder
Stabilizes the blade and ensures strength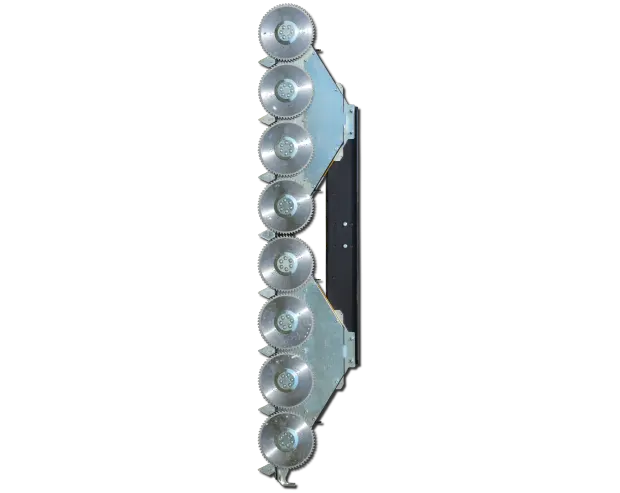 Equipment
High quality saw blades
Prune branches with a smooth cut and reduce diseases to trees
The sharp carbide tipped saw teeth enable trees to heal wounds faster so the risk of being affected by diseases and infections are reduced significantly.
The saw blades are long-lasting and can be used for 100 hours before sharpening is required. After sharpening, they can last another 100 hours.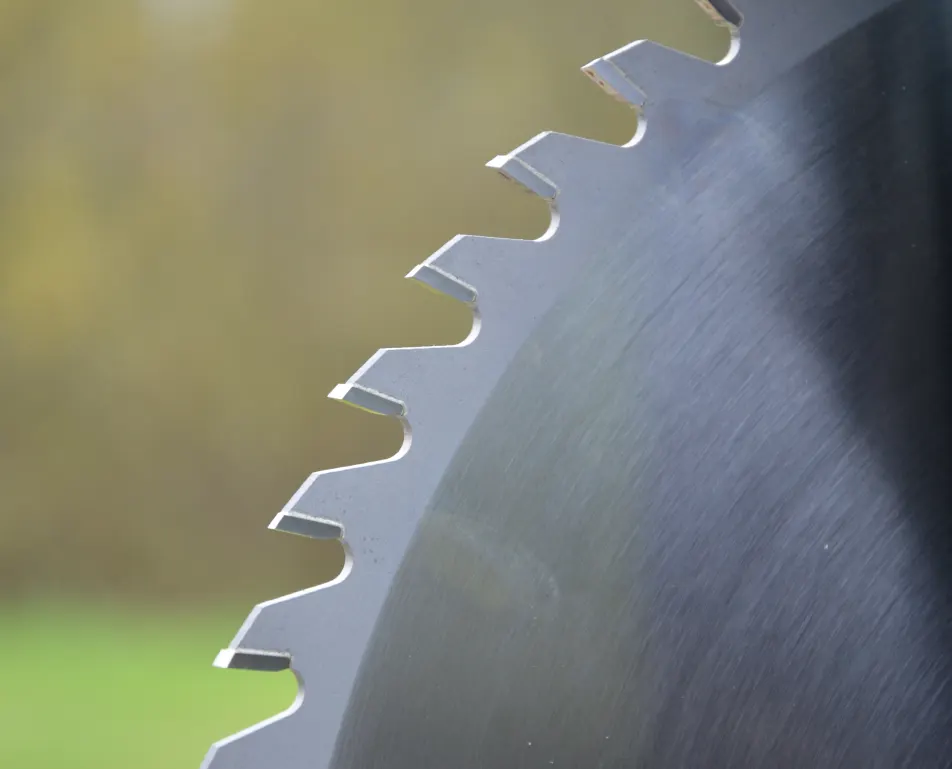 Equipment
Power Band belt drive
Achieve a high efficiency while keeping a low power requirement
The transmission system is fitted with a wide Power Band belt with six tracks which enhances the performance as more force is generated. The large circumference on the pulley provides better grip and helps with transferring a high amount of torque.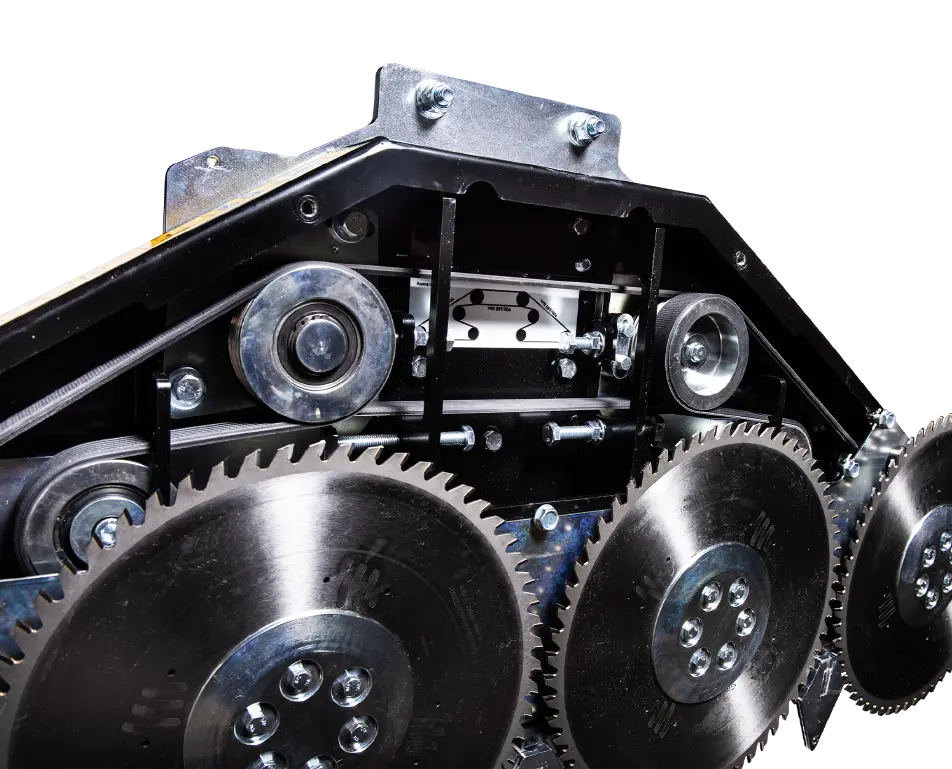 Standard equipment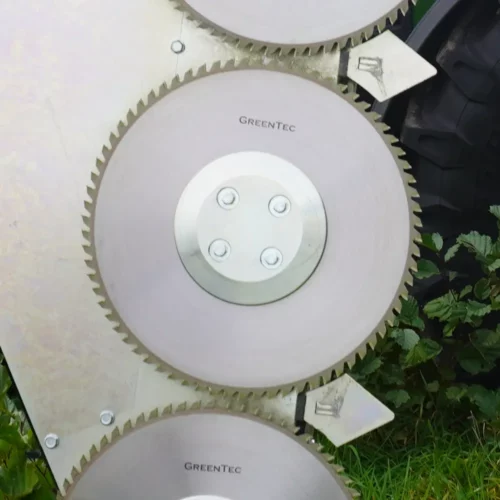 Blade diameter: 59.5 cm (1'11")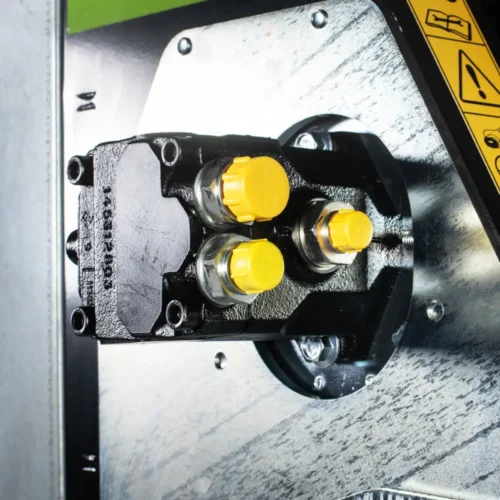 Oil engine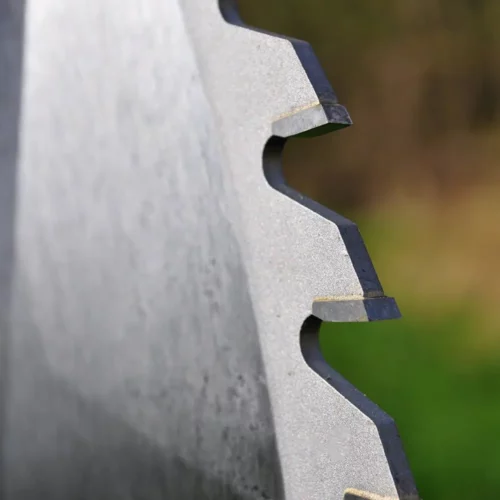 Carbide tipped blades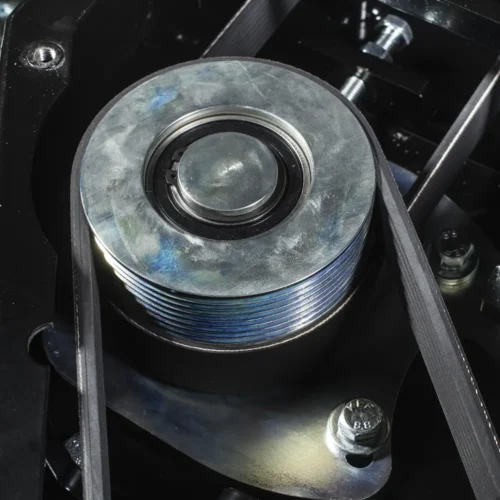 Belt stretcher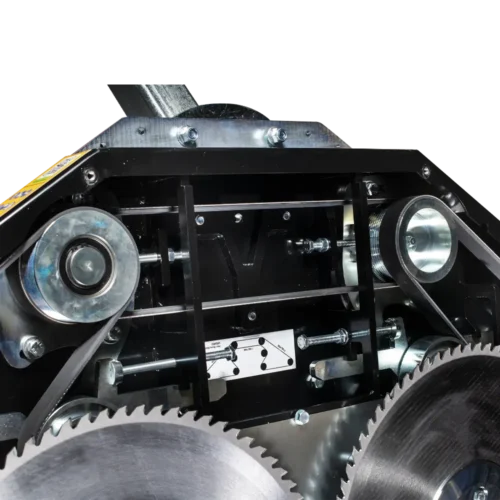 Power Band belt drive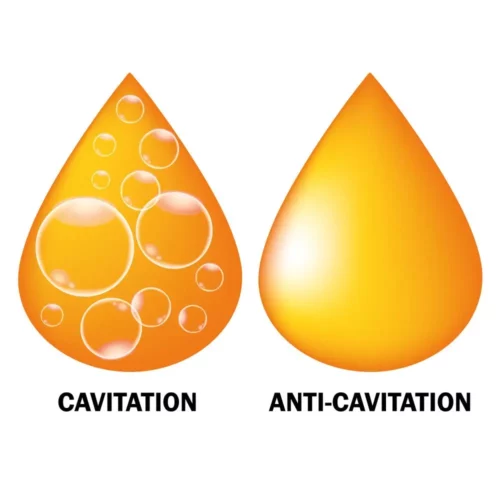 Anti-cavitation valve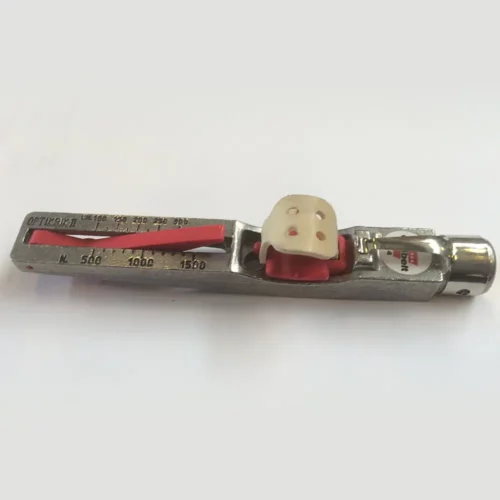 Belt tension gauge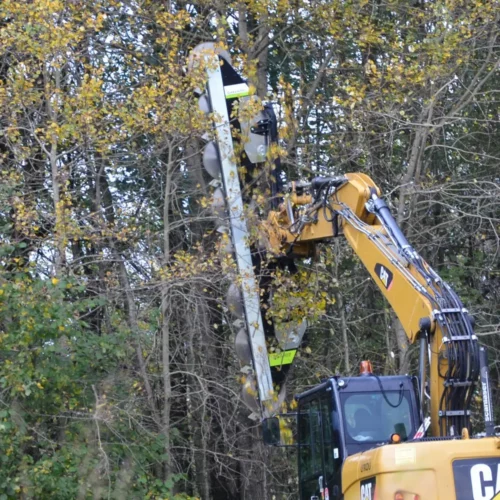 7° angle allows overlap between the blades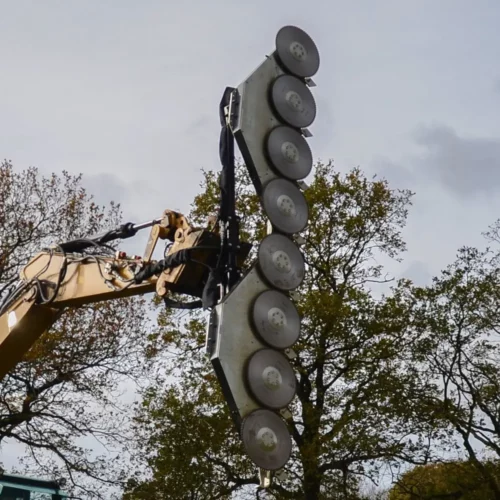 8 circular blades in a line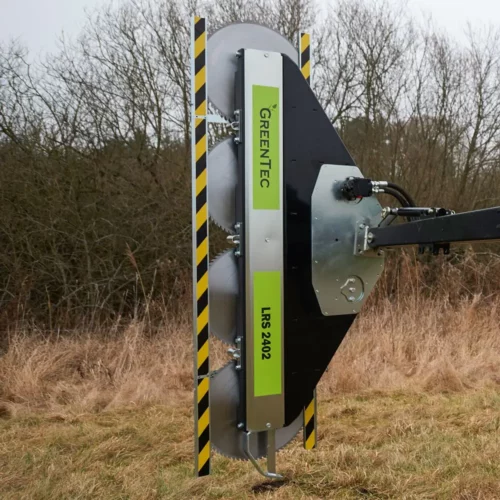 Blade protection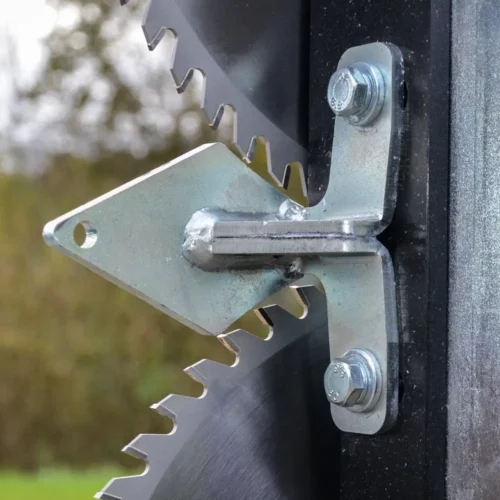 Branch guider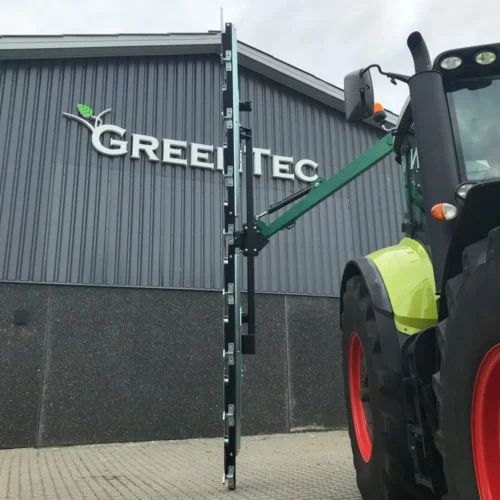 Narrow body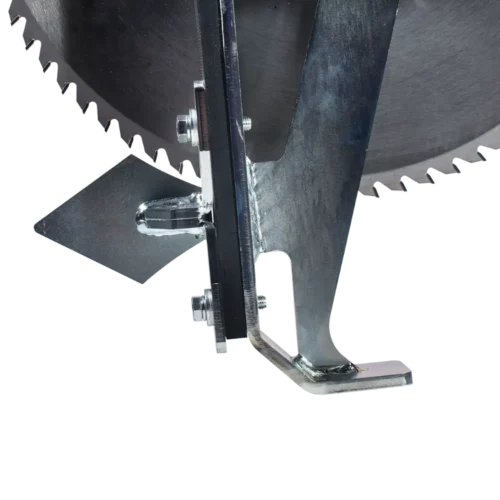 Skid shoe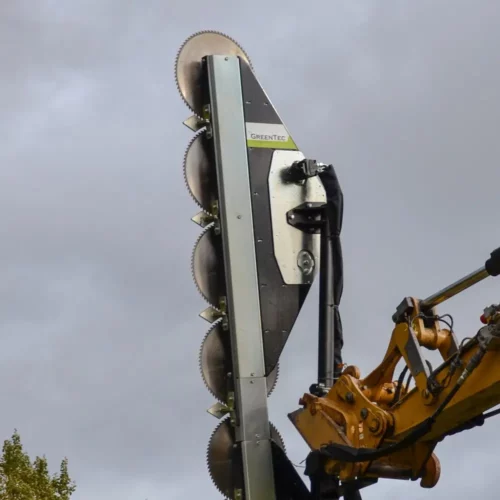 Large smooth surface
Mounting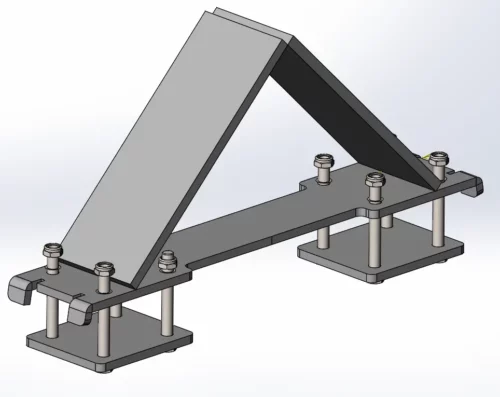 Adapter Twinsaw LRS 20-2402 / Universal (OPTE6087)
Spare parts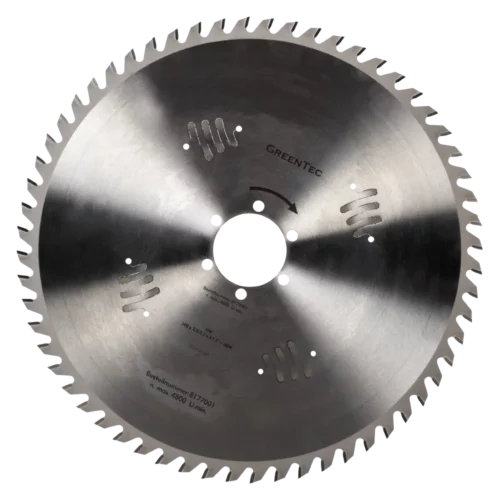 Saw blade kit, 4 pieces (PKG014)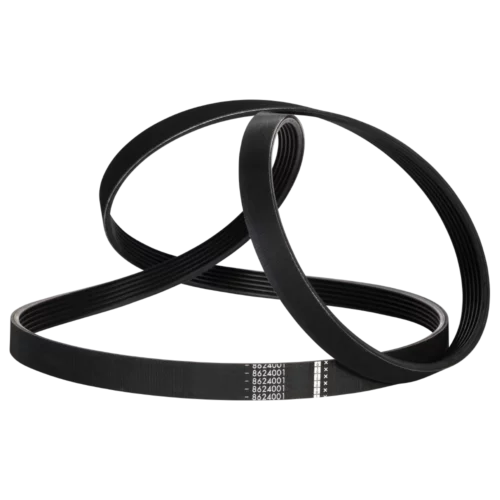 Band kit (PKG012)
Equipment overview
| | |
| --- | --- |
| Blade diameter: 59.5 cm (1'11") | Standard |
| Continuous duty motor | Standard |
| Carbide tipped blades | Standard |
| Belt stretcher | Standard |
| Power Band belt drive | Standard |
| Belt tension gauge | Standard |
| Anti-cavitation valve | Standard |
| Large smooth surface | Standard |
| Narrow body | Standard |
| Branch guider at each saw blade | Standard |
| 8 circular blades in a line | Standard |
| 7° angle allows overlap between the blades | Standard |
| Skid shoe (the saw avoids hitting the ground) | Standard |
| Pressure relief valve | Standard |
| Saw blades, 8 pieces | Standard |
Models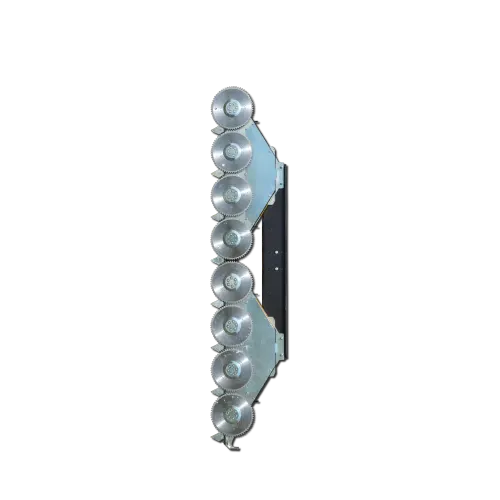 9992402R-50+50W
Twinsaw LRS 2402 (50+50 l/min), right handed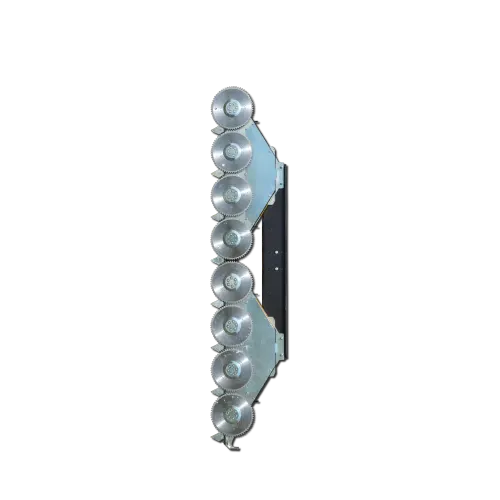 9992402R-100W
Twinsaw LRS 2402 (100 l/min), right handed
Technical documents
Twinsaw LRS 2402 – Spare parts -1. ed. 2022 (EN)
LRS 2402 – Quick guide (EN)
LRS 2402 – User manual – 1. ed. 2017 (EN)
Sales material
Attachment Tools – Brochure (NA)
Attachment Tools – Brochure (EN)
Attachment Tools – Presentation
Twinsaw LRS 2402
Smooth cut of branches up to 21 cm (8.27") in thickness