Since 2015, Philipp Unger has helped municipalities in the South Eastern parts of Austria with maintaining landscapes by regular mowing grass and trimming hedges.
Philipp Unger saw a huge increase in incoming orders from municipalities in his area and had to upgrade his previous machines to a new GreenTec Boom Mower Scorpion 730 PLUS, Flail Mower FR 122 and Quadsaw LRS 2002 to meet the demand of the customers. The GreenTec machines were purchased through Mauch which is the exclusive importer in Austria.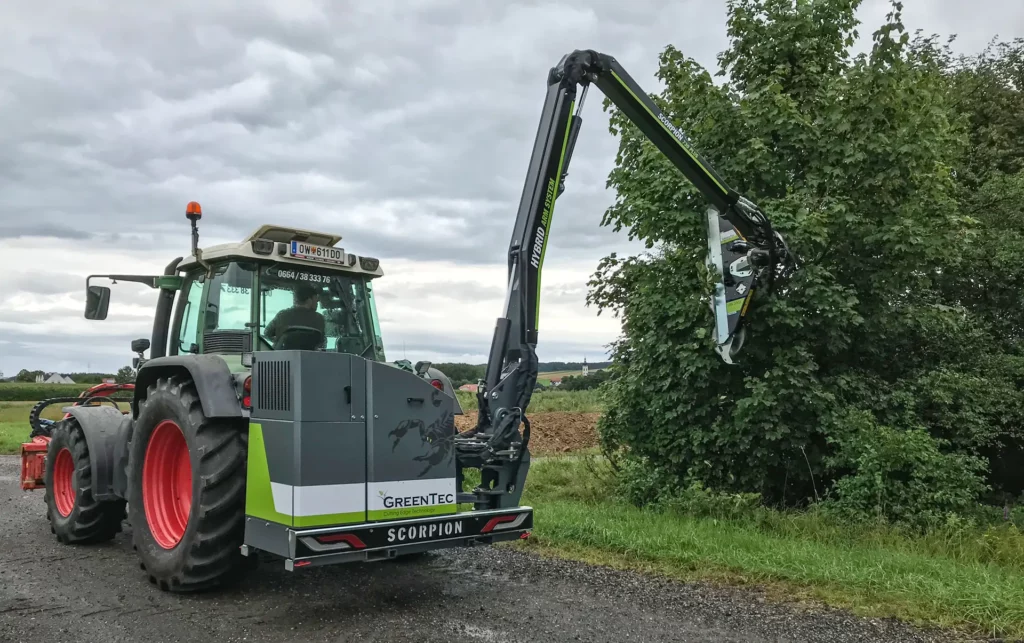 The Scorpion 730 PLUS is rear mounted on the tractor. "You always have the mulching head in view as it runs to the right side of the cabin. You can also drive backwards with the flail mower due to the rotor swivel join and you still have an anti-collision function. The machine is extremely quiet and easy to use," said Philipp Unger.