Debo Agrarservice from Nieder-Olm in Germany is a modern contracting company. The company has existed for four generations and is currently owned by Markus Debo. It initially started as an agricultural business and today the focus is on viticulture services.
To maintain the hedges near vineyards and field margins, Debo Agrarservice bought a GreenTec Quadsaw LRS 2002 and attached it with a special construction to their ERO Grapeliner 6200.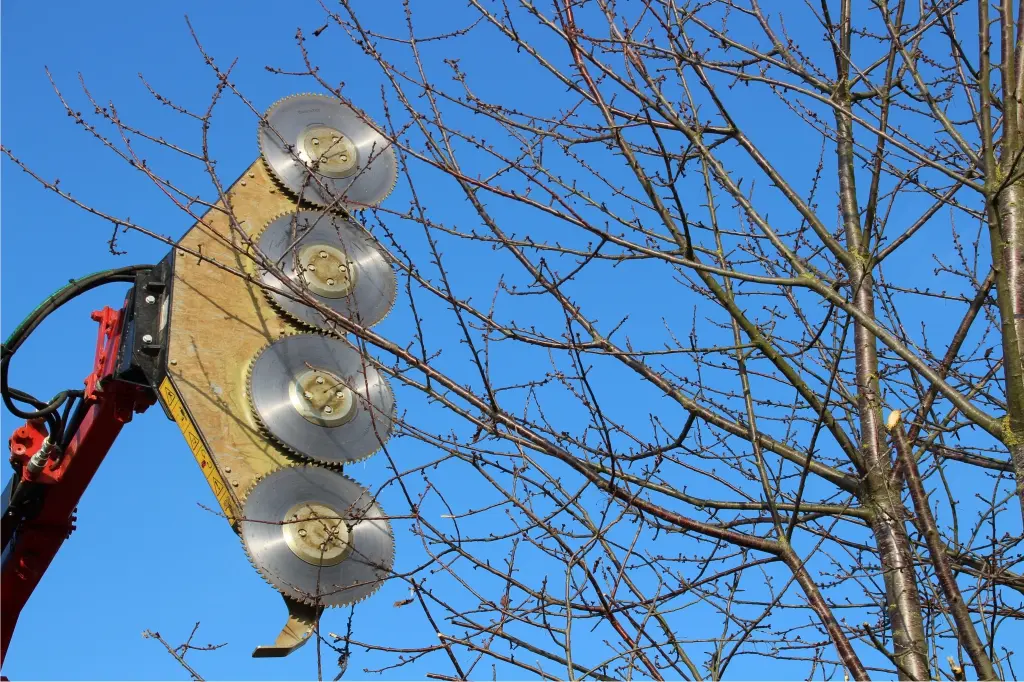 "When we cut hedges near vineyards, the harvester drives over the vinegrape rows. Thus, hedges are cut without damaging the vine plants. That would not be possible with any other machine," said Markus Debo.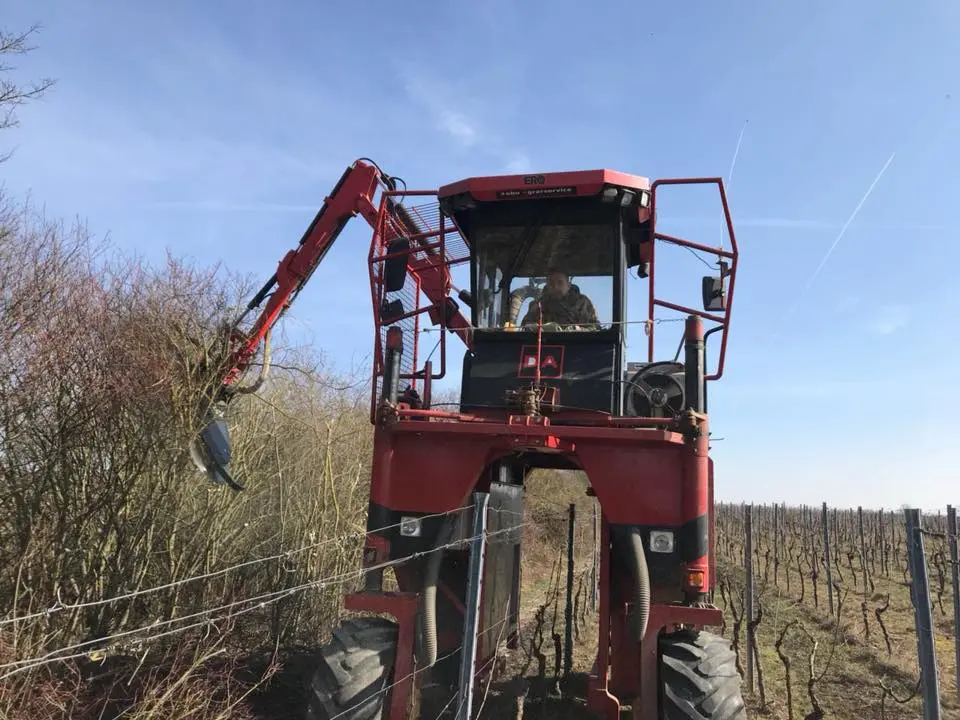 With the combination of the grape harvester and the GreenTec Quadsaw LRS 2002, it is no problem at all to cut hedges with a height of 7 m (23 feet). The huge reach ensures that Debo Agrarservice can perform tasks that others cannot. The Quadsaw is not only used for cutting hedges near vineyards. Debo Agrarservice also perform roadside maintenance jobs where it is not uncommon to cut branches up to 21 cm (8.27 inches) in thickness which is no problem for the saw.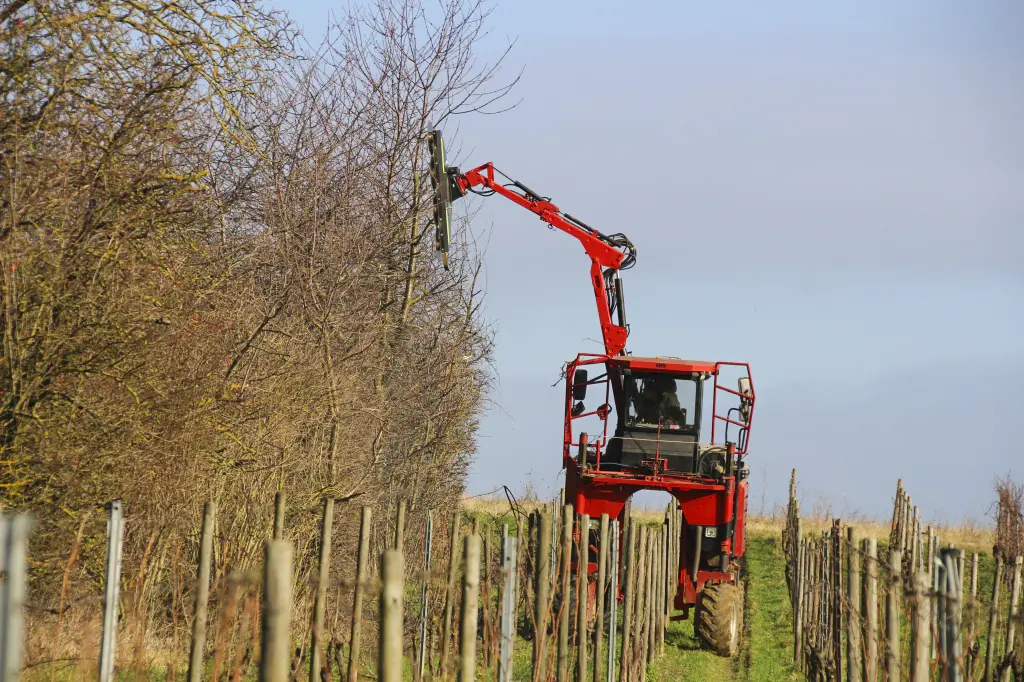 "The saw is very busy for us. We work within a radius of about 20 km (12 miles) and the saw effectively cuts about 200-300 hours a year. We have had no issues so far, not even a belt drive swap. However, we must change the saw blades every 100-120 hours but that is okay considering the functionalities that the saw provides," said Markus Debo.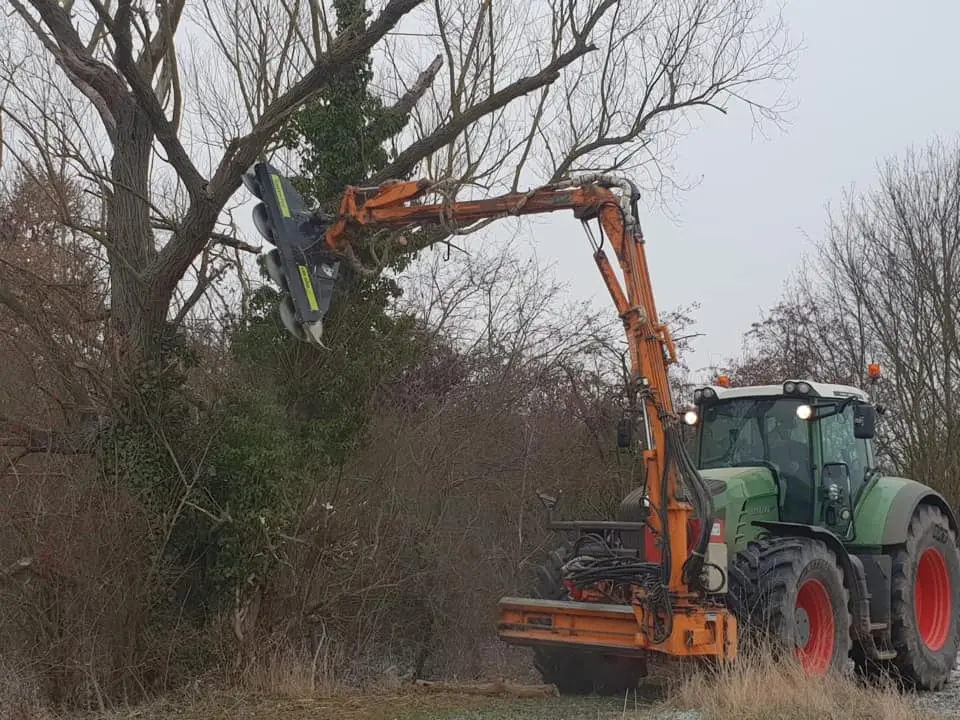 Markus Debo also praises the lightweight and compact design as well as the fast and effective operation of the Quadsaw LRS 2002. "We are fully satisfied with the saw, so pleased that we recently bought a second GreenTec LRS 2002 for our tractor. Previously, we had a saw from another manufacturer which we were not happy with. It was a bit cheaper. However, it is no good if the performance, agility and durability are terrible," said Markus Debo.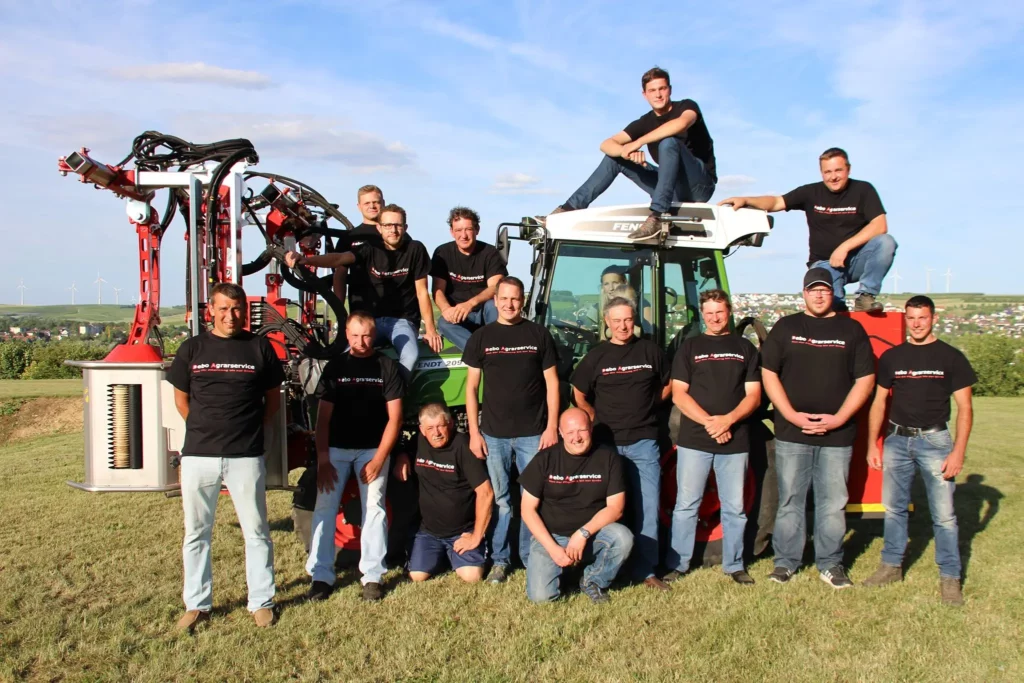 Markus Debo bought the GreenTec Quadsaw LRS 2002 from VOGT GmbH in Schmallenberg, Germany, after he viewed the saw at the Agritechnica exhibition in Hannover.