1.2 m
< 4 cm
7 km/h
2-years warranty
High quality materials that ensure a long life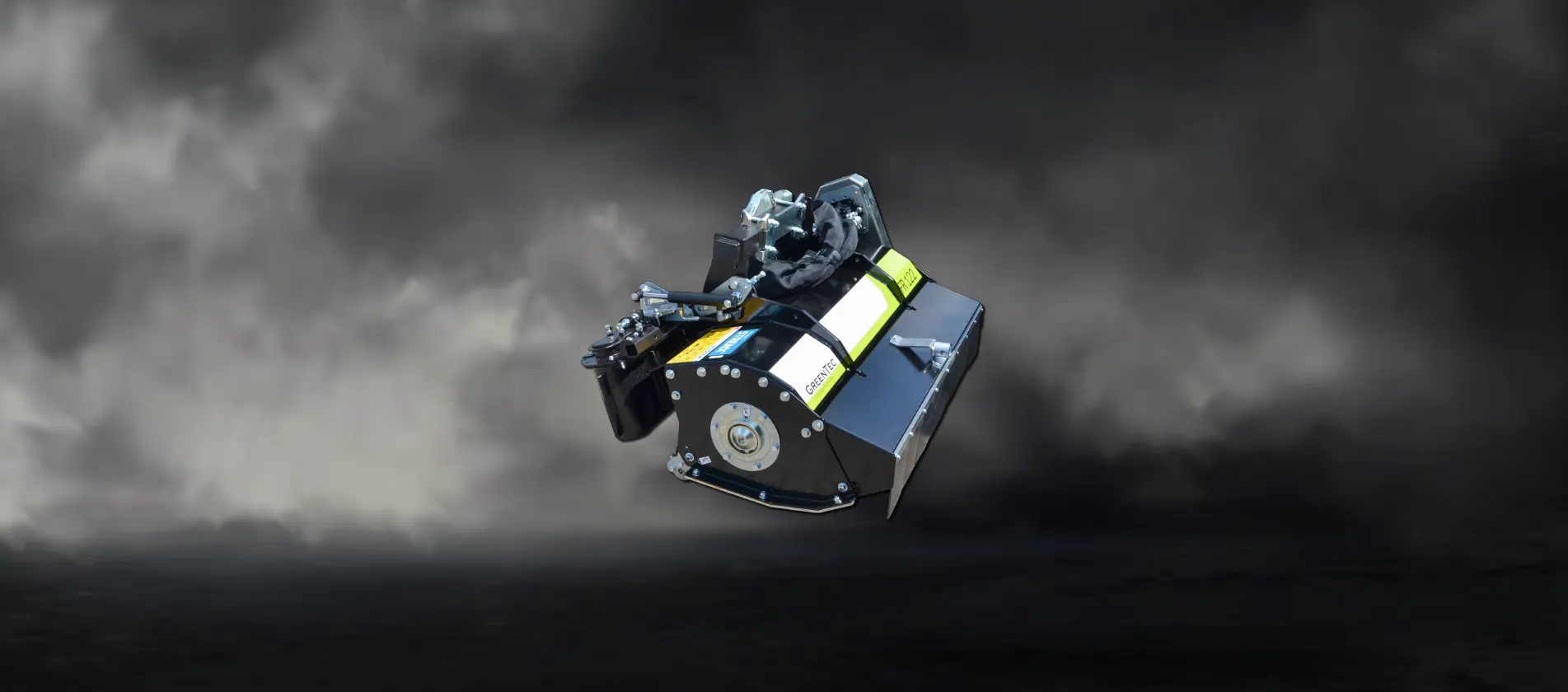 Overview
FR 122 VB
The Flail Mower FR 122 VB is suitable for mowing embankments and ditches near water areas, such as streams, creeks, lakes, rivers, canals and dams. The hydraulic belt makes sure that the cut-off material does not end up in the water by launching it the opposite way towards the top of the bank. This will prevent overflooding and protect the pumping stations.
The FR 122 VB can be mounted on large and medium-sized vehicles, such as tractors and excavators.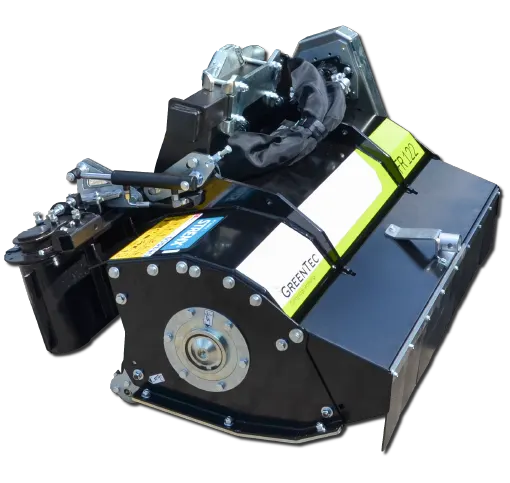 Powerful features
Perfect mowing quality
Mow tall and thick grass, shrubs, bushes, etc.
Top performance
High efficiency and low power requirement
Strong build
Long life and minimal maintenance
Specifications
FR 122 VB
Working width

1.2 m

3'11"

Branch thickness

4 cm

1.57

Driving speed up to

5-7 km/h

3.11-4.35 mph

Required hydraulic connections

1 x double acting + 1 x drain

Minimum oil flow

85 l/min @ 230 bar

22.5 gpm @ 3336 psi

Alternative oil flow

85 l/min @ 315 bar

22.5 gpm @ 4569 psi

Weight

385 kg

849 lb
Under the hood
FR 122 VB
Hydraulic conveyor belt
Throws the cut-off material away from the work area
Integrated Airflow
Increases the suction effect
Optimized shape of flails
Prevents breakage or damage to the rotor
Double spiral rotor
Uniform distribution of material
Power Band belt drive
Maximum power transfer
Strenx steel construction
Strong and durable build
Rubber protection in front and back
Minimize flying objects during use
Adjustable front
Easier inflow of material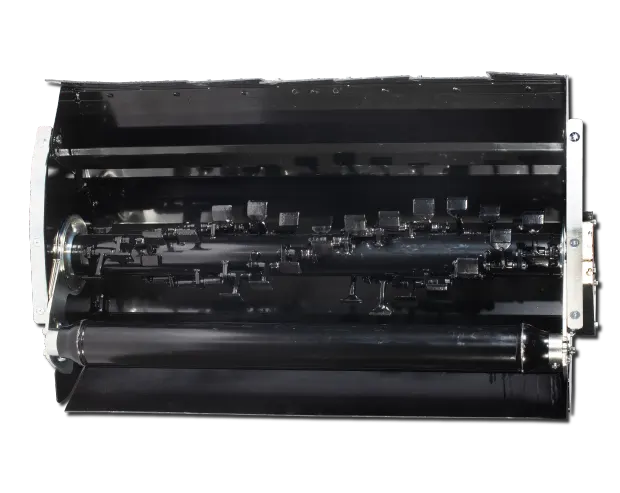 Equipment
Hydraulic conveyor belt
Throw the cut-off material away from the work area
The conveyor belt is pulled hydraulically via the tractor's hydraulics. It can drive both ways, simply by changing the rotation of the hydraulics. If you want to drive without the function of the belt, it can be folded up through a hydraulic cylinder.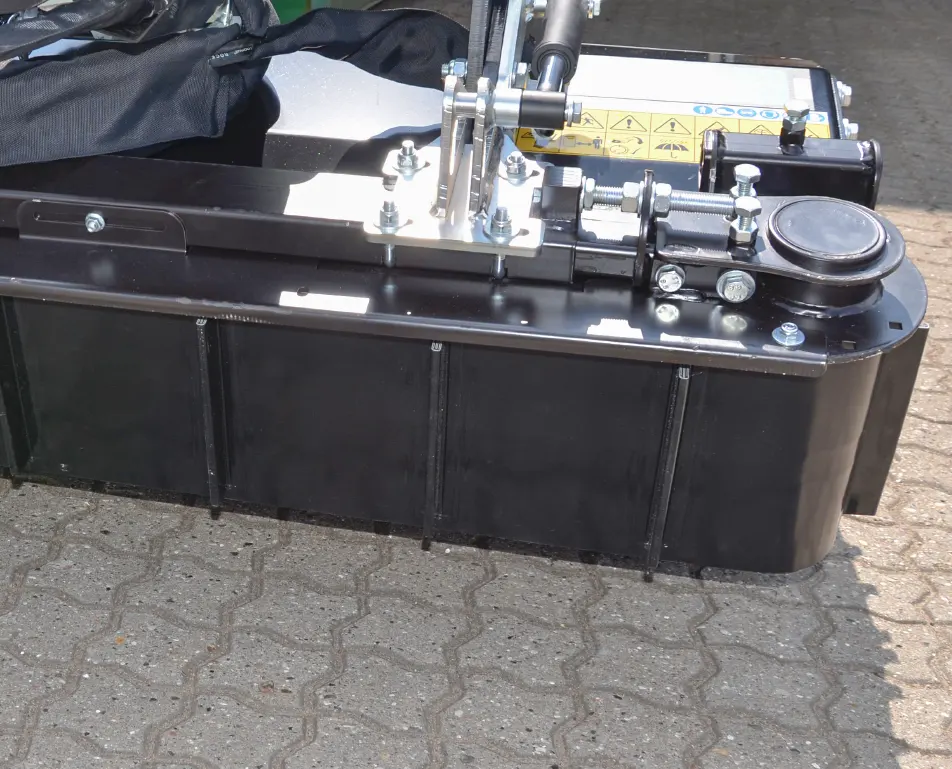 Equipment
Integrated Airflow
Improved air flow with higher suction effect
The space between the rotor and the shield is purposely designed to increase the air velocity so the cut-off material exits the mower as quickly as possible. It creates a natural vacuum that sucks the grass into the mower. This increases the capacity of the flail head and reduces the power requirement.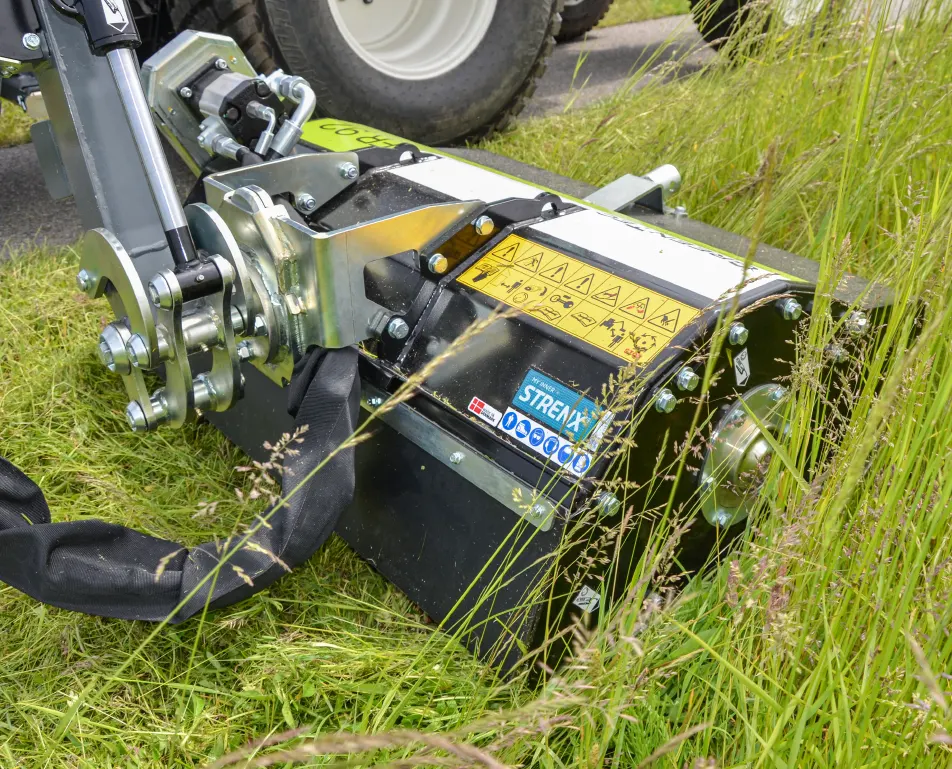 Equipment
Double spiral rotor
Perfect mowing quality and high speed
The double spiral rotor provides a uniform distribution of the material. A high driving speed can be achieved while maintaining a low power requirement. The shape of the flails have been optimized to prevent damage to the rotor.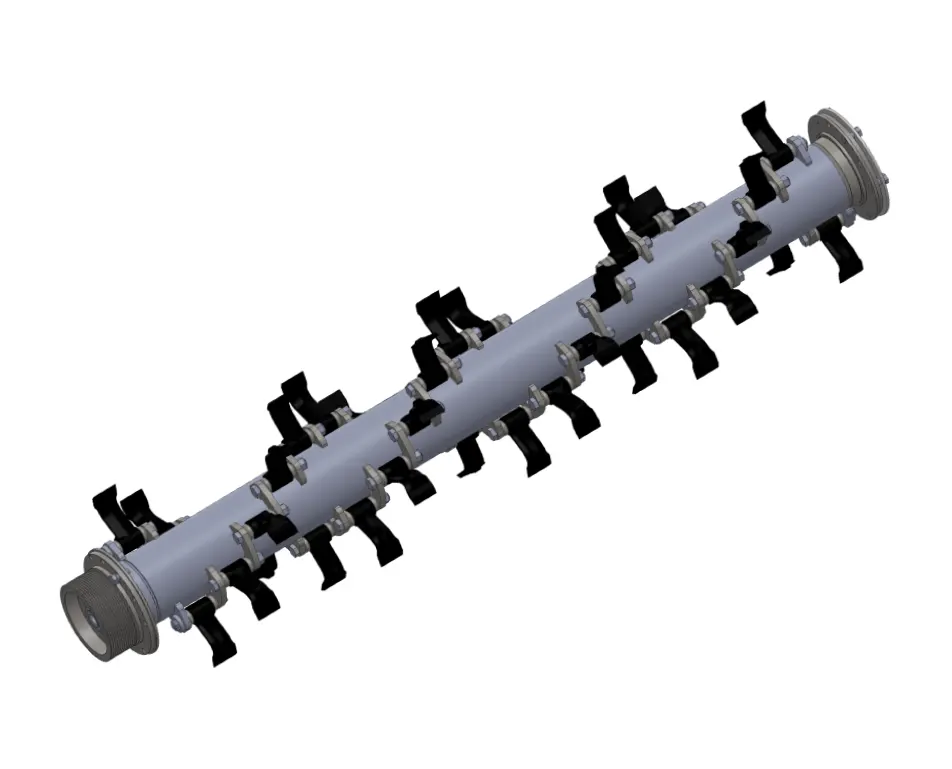 Standard equipment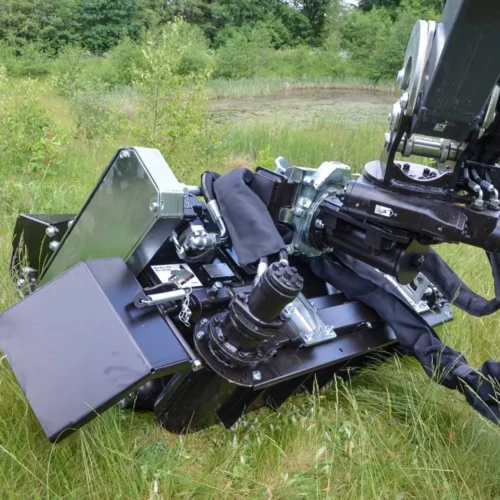 Hydraulic conveyor belt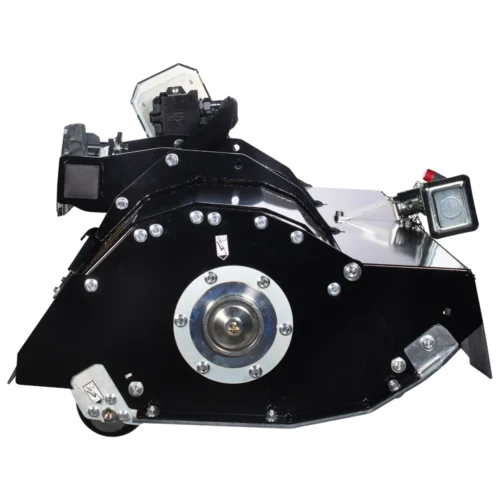 Integrated Airflow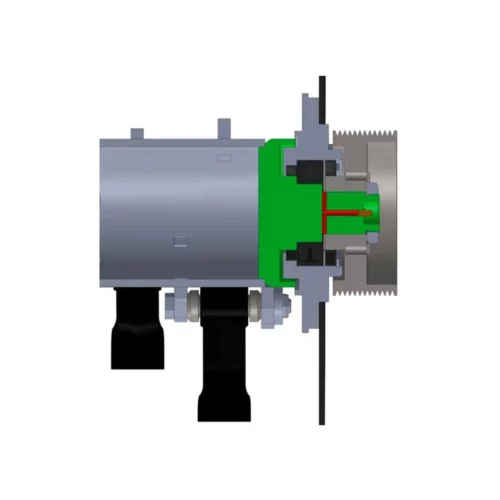 Optimized total width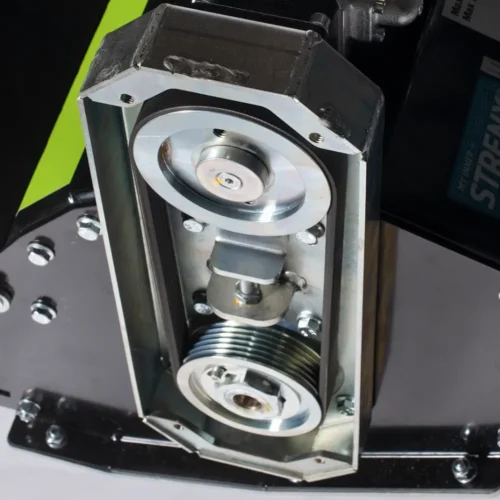 Power Band belt drive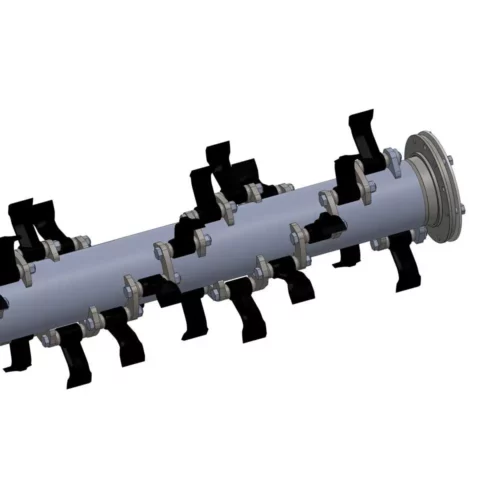 Double spiral rotor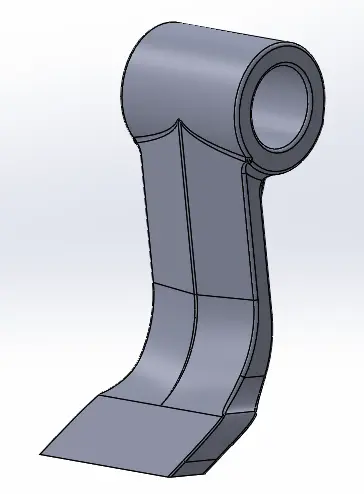 Flail type C, FR 122 (28 pcs.)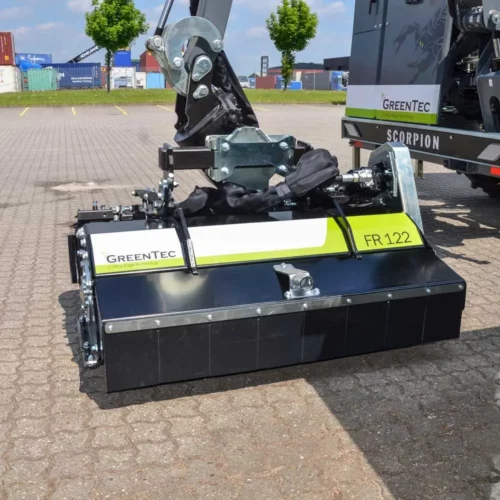 Rubber protection in front and back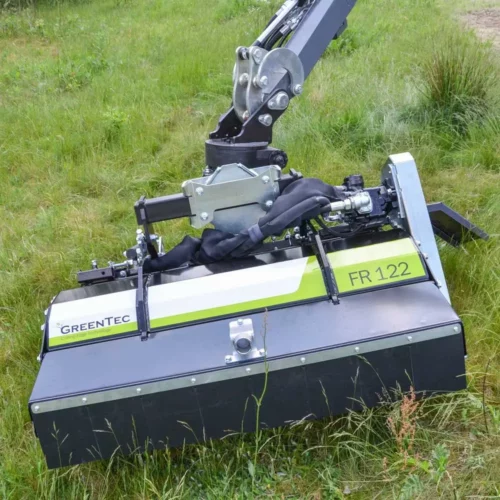 Adjustable front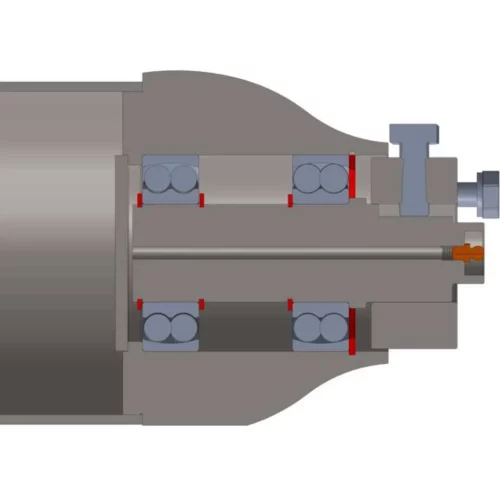 Rounded rear roller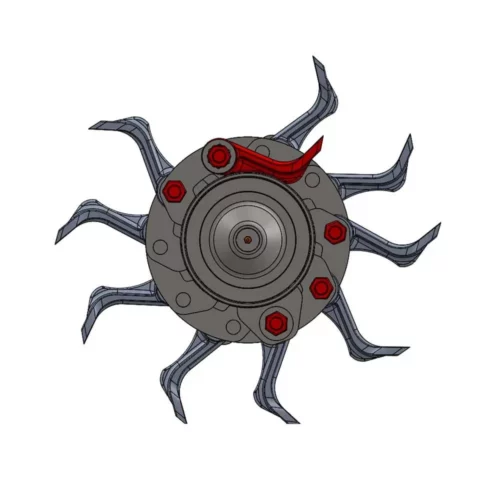 Optimized shape of flails
Optional equipment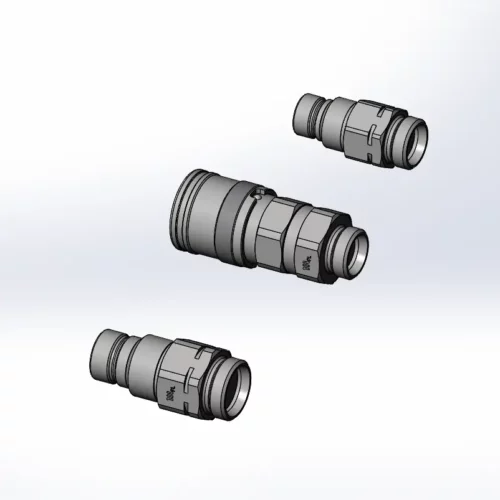 Hydr. quick rel. FR 122 VB / SC 6-8 P (OPTE1093.7)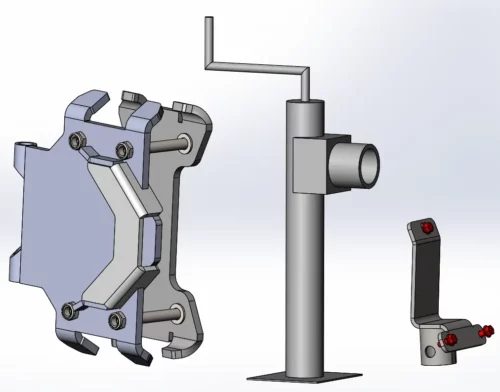 Quickcoupling mech. FR 122-162 / SC 6-8 S&P (OPTE1091)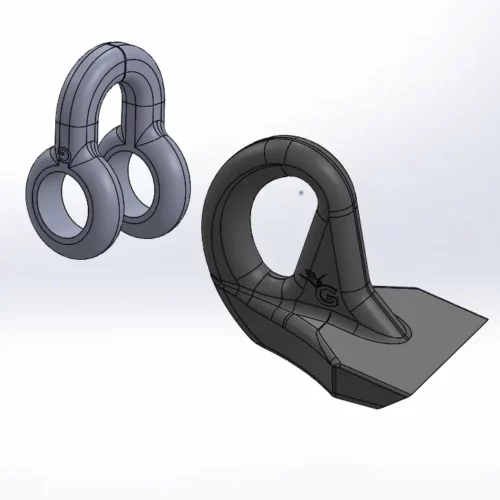 Flail type L, FR 122 (28 pcs.) (OPTE1302)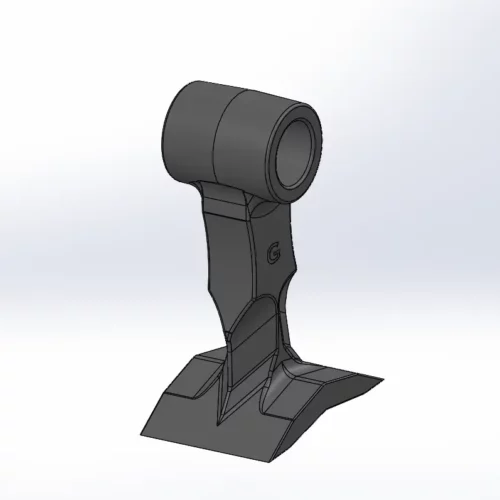 Flail type T, FR 122 (28 pcs.) (OPTE1304)
Mounting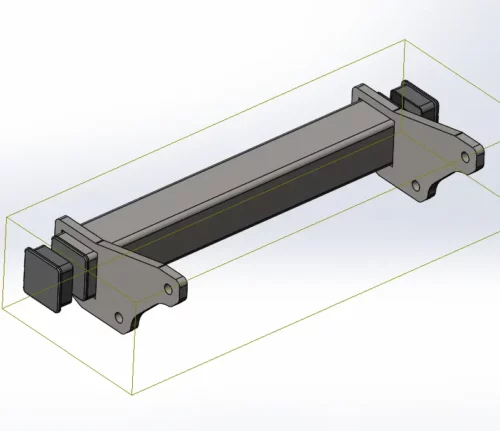 Adapter FR 122 VB / SC 6-8 P (OPTE1085.1)
Spare parts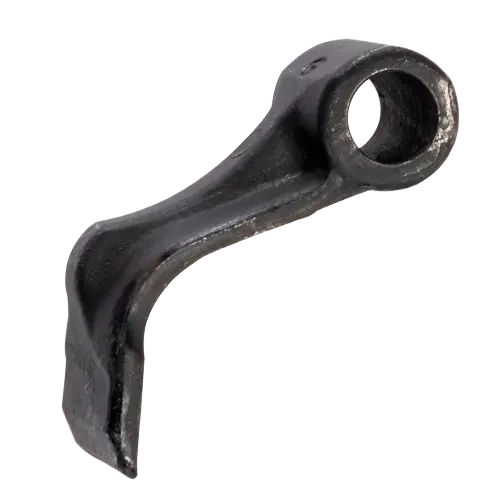 C-flails kit (PKG023)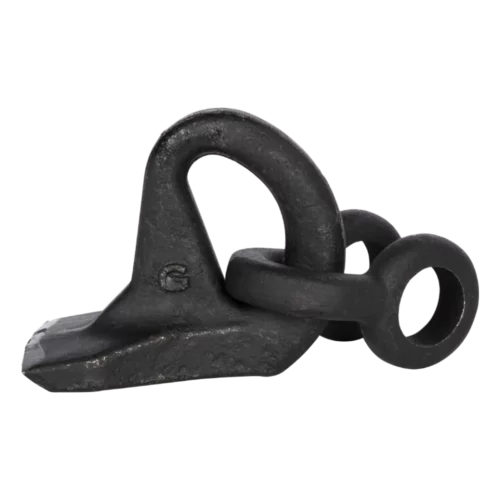 L-flails kit (PKG017)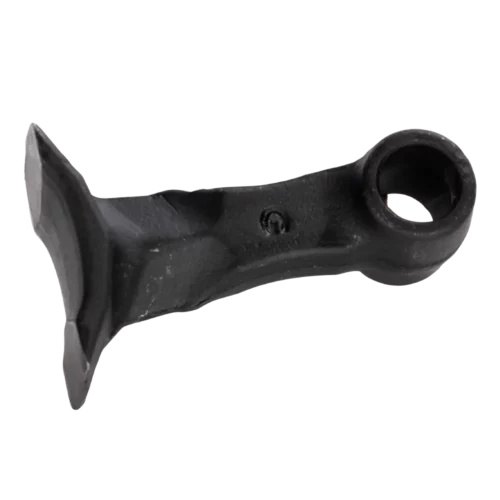 T-flails kit (PKG027)
Equipment overview
| | |
| --- | --- |
| Hydraulic conveyor belt | Standard |
| Integrated Airflow | Standard |
| Optimized total width | Standard |
| Power Band belt drive | Standard |
| Strenx 700 steel construction | Standard |
| Double spiral rotor | Standard |
| Equipped with C-flails | Standard |
| Rubber protection in front and back | Standard |
| Adjustable front | Standard |
| Rounded rear roller | Standard |
| Optimized shape of flails | Standard |
| Quick release, hydraulic | Optional |
| Quick release, mechanical | Optional |
| L-flails | Optional |
| T-flails | Optional |
Models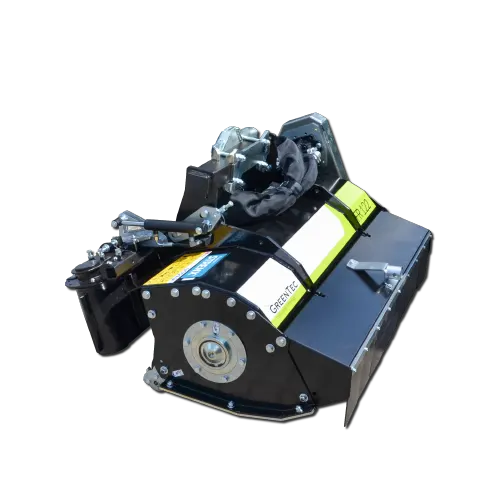 9990122R-85SD
FR 122 (85 l/min), right handed, Scorpion S, belt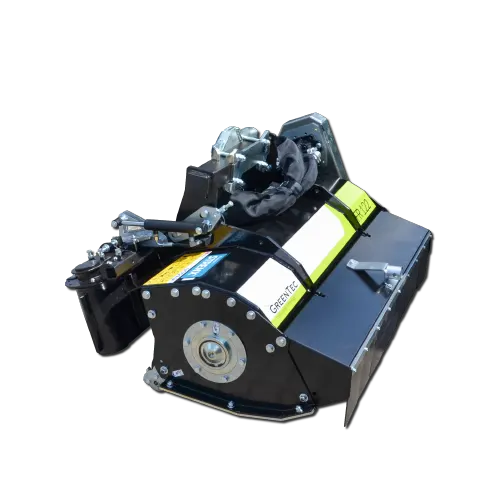 9990122R-85PD
FR 122 (85 l/min), right handed, Scorpion PLUS, belt
Technical documents
OPTE1093.7 – Hydr. quick rel. FR122B / SC 6-8 P
OPTE1085.1 – Adapter FR 122B / SC 6-8 P
FR 122 VB – Spare parts – 1. ed. 2020 (EN)
Sales material
Attachment Tools – Brochure
Attachment Tools – Presentation
FR 122 VB
Mow embankments and ditches near water areas