13 tools
Grass, hedge and tree maintenance
3.3 m
Huge flexibility with the arm reach
1,500 kg
2-years warranty
High quality materials that ensure a long life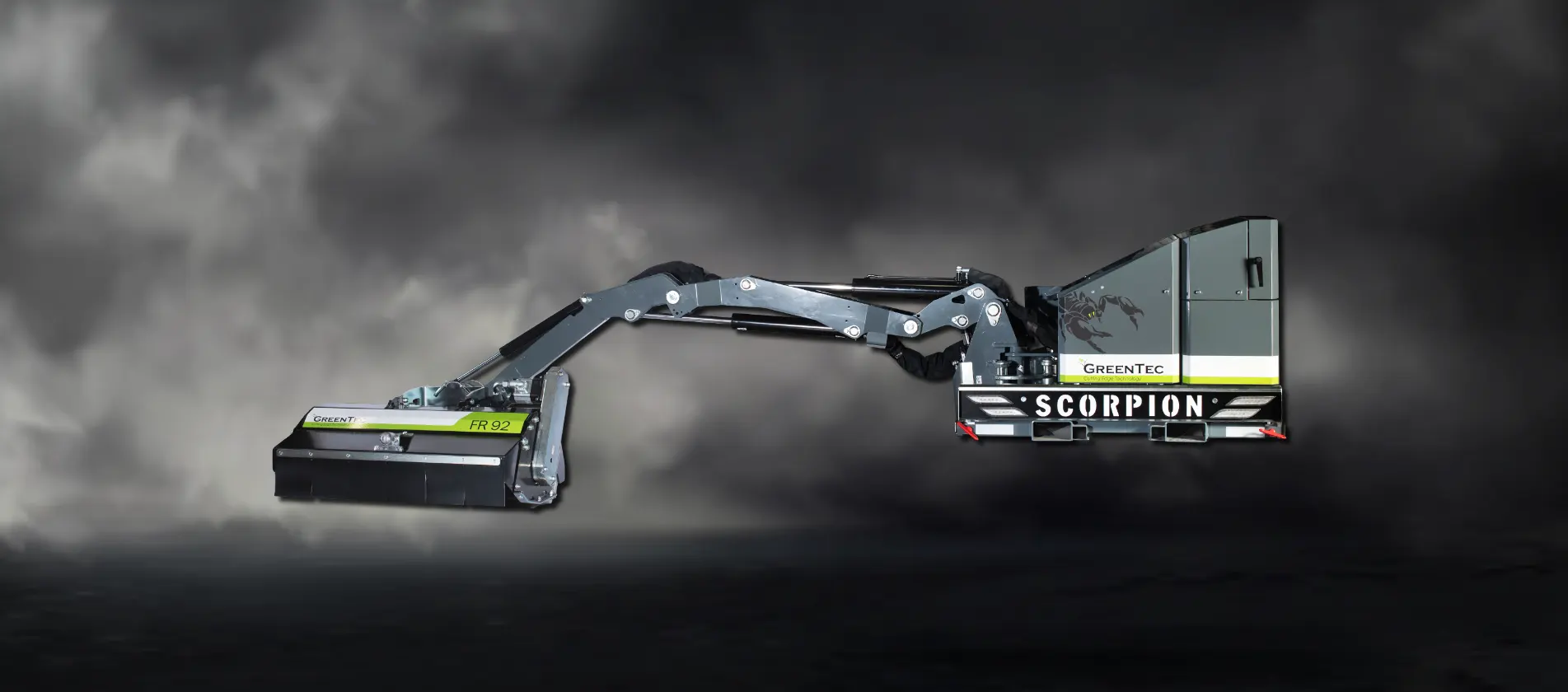 Overview
Scorpion 330 S
Our Scorpion 330 S is a professional boom mower used by municipalities, agricultural contractors, forest workers, gardeners and landscapers. The small size of the boom mower makes it suitable for areas with limited space, such as verge mowing on bike paths or hedge trimming in residential areas. It is also possible to trim trees on narrow tracks in forests or maintain hedgerows on agricultural fields.
The Scorpion 330 S boom mower is designed for small tractors with a weight of at least 1,500 kg (3,307 lb). Instead of the traditional three-point mounting, the Scorpion models have four mounting points on the mainframe. It is a much faster and reliable mounting system.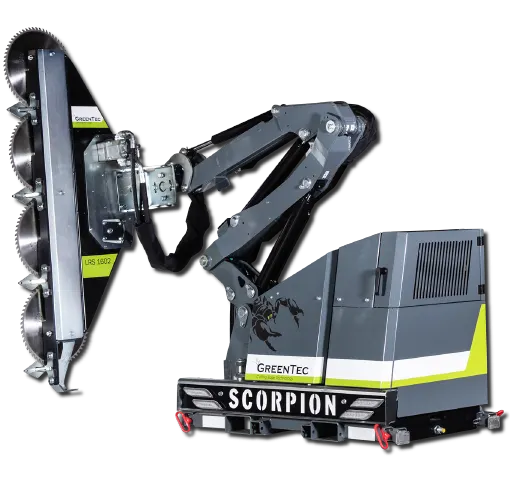 Powerful features
Hybrid arm system
Control the arm with or without parallel motion
Strong and durable construction
Made of Strenx 700 high-strength steel
155° arm movement
Hydraulic turn of the arm with Power Control
Specifications
Scorpion 330 S
Horizontal reach

3.3 m

10'10"

Vertical reach

3.1 m

10'2"

Transport width

1.8 m

5'11"

Transport height

1.22 m

4'

Pump

32 ccm gear pump

Hydraulic system

52 l/min @ 210 bar

13.74 gpm @ 3046 psi

Weight without tools

570 kg

1,256 lb

Minimum size of tractor

1,500 kg

3,307 lb



Under the hood
Scorpion 330 S
Hybrid arm system
Control the arm with or without parallel motion
4-point mounting
Easy installation that provides 100% stability
Mini joystick
3 proportional functions
Oil cooler
Effective oil cooling
LED lights
Visible from a long distance
Flexibility
155° hydraulic turn of the arm
Strenx 700 steel
One of the most durable steel types in the world
Hydraulic system
32 ccm gear pump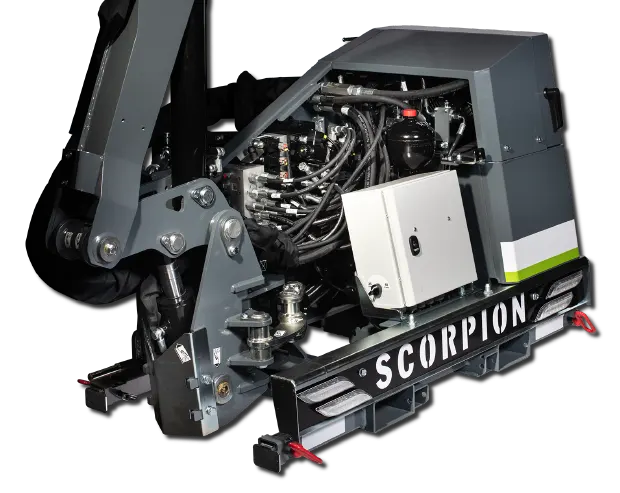 Equipment
Hybrid arm system
Switch between parallel and non-parallel motion
The parallel motion takes place through a Master Slave System and is especially used for hedge trimming. The non-parallel motion shines in cramped conditions, such as forest roads and trails. It can also be particularly useful for grass mowing in slopes and ditches.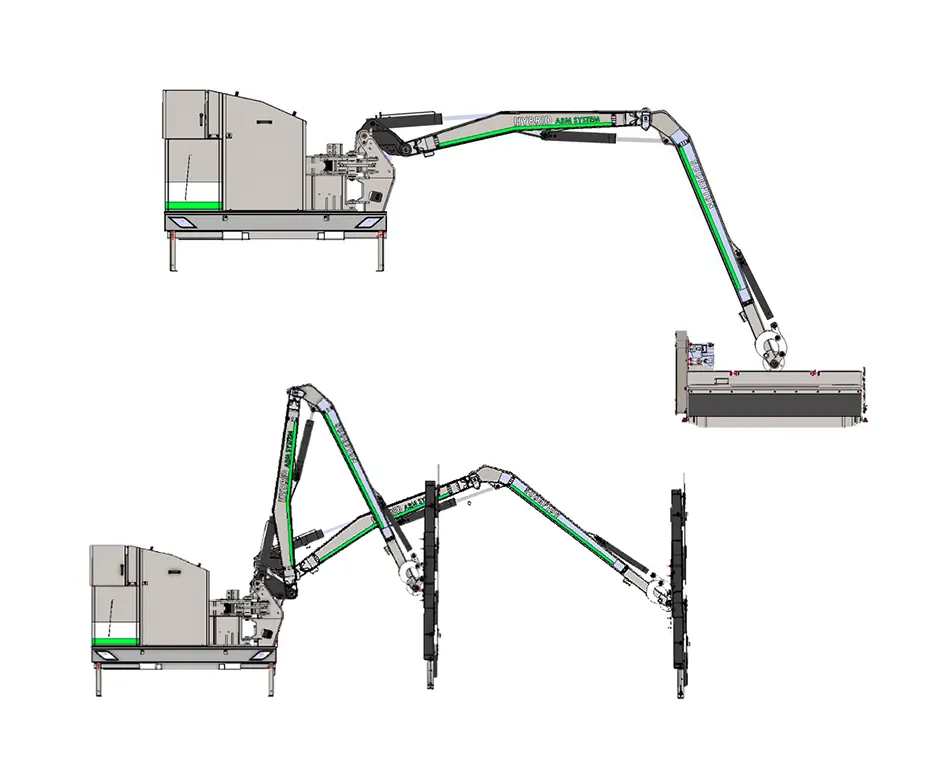 Standard equipment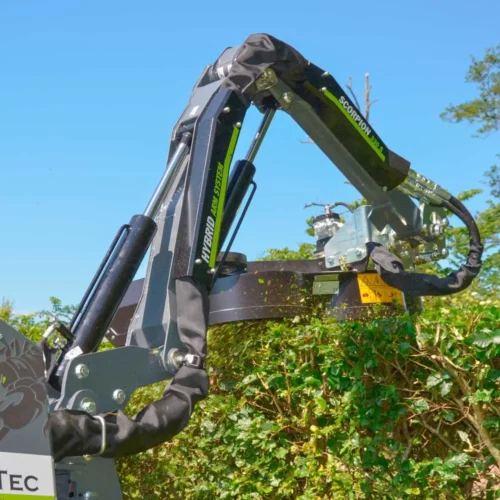 Hybrid arm system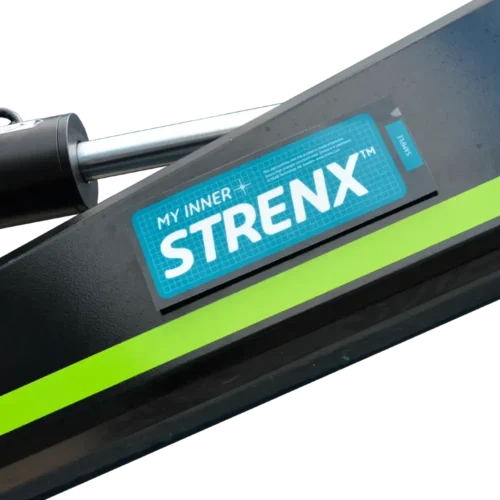 Strenx 700 steel construction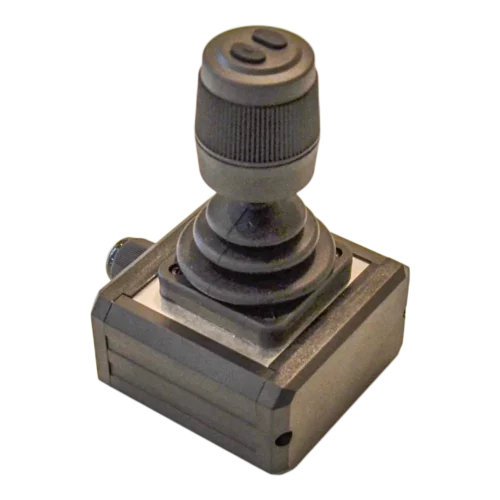 Mini joystick with 3 proportional functions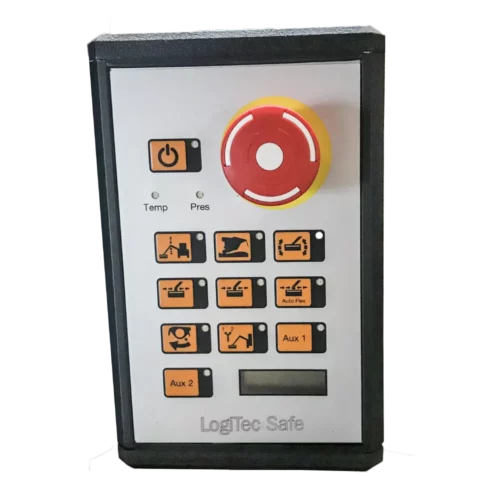 Control panel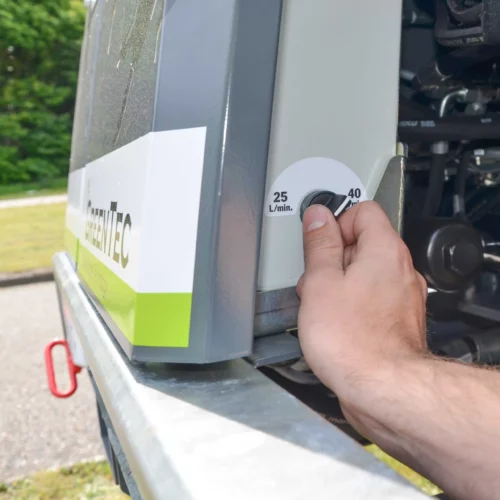 2 oil flows, 40 and 25 l/min (10.6 and 6.6 gpm)
Transport safety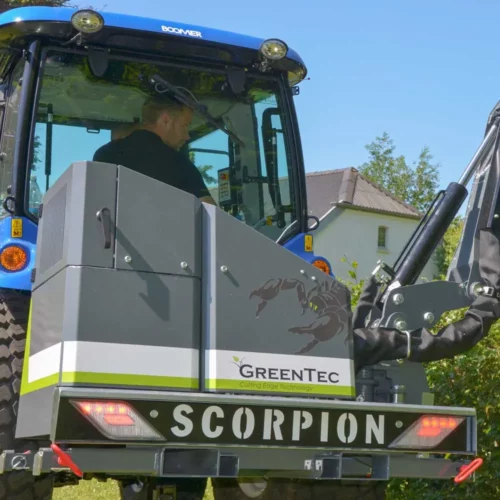 LED lights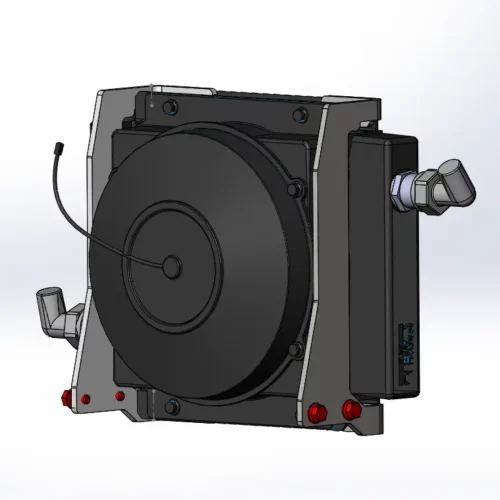 Oil cooler
Optional equipment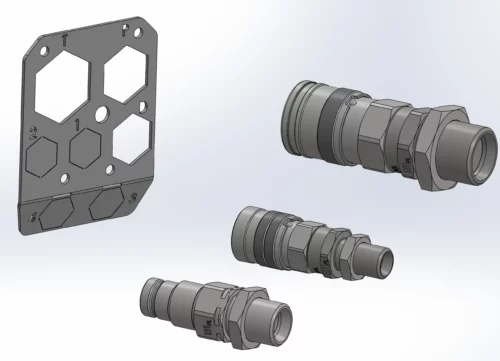 Hydr. quick rel. Right SC 4 S & P (OPTE1128)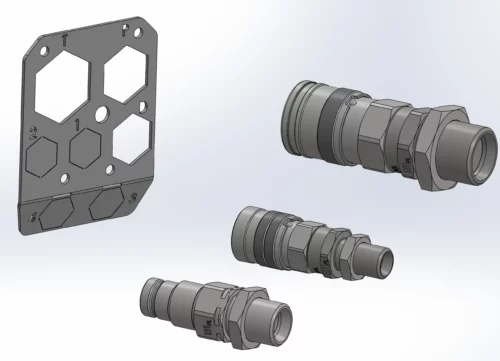 Hydr. quick rel. Left SC 4 S & P (OPTE1128.1)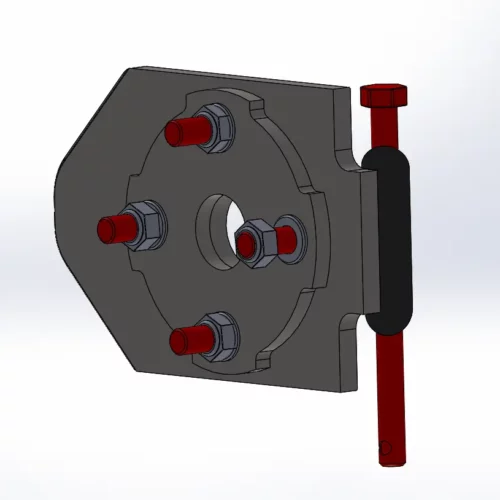 Quickcoupling mech. SC 4 S (OPTE1123)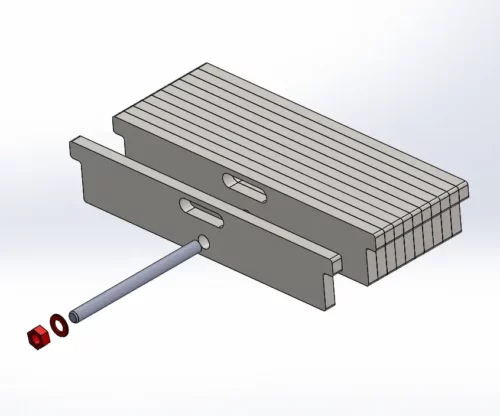 Counterweight, SC 4 S & P 90 kg (OPTE1115)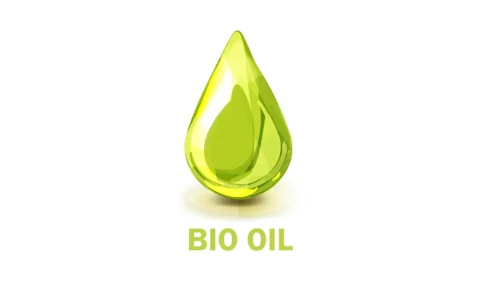 Bio oil, SC 4 80 l. (OPTE1113)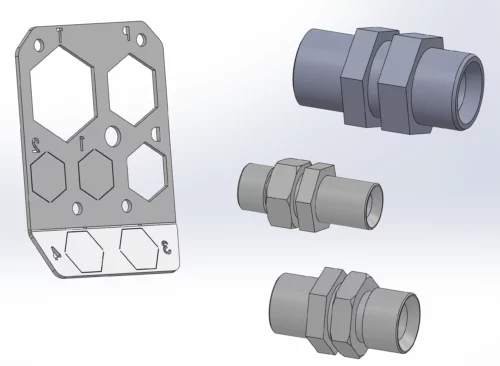 Without hydr. quick rel. Right SC 4 S&P (OPTE1289)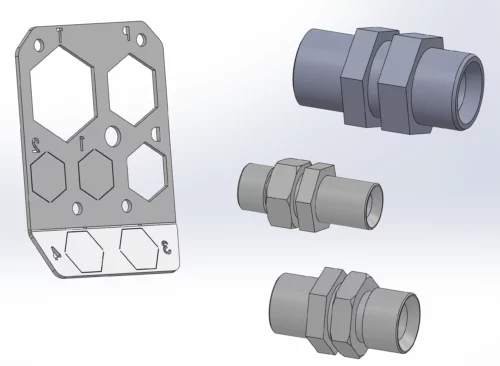 Without hydr. quick rel. Left SC 4 S&P (OPTE1289.1)
Mounting
4-point mount, SC 4 upper, toplink cat. 1 & 2, short (OPTE1133)
4-point mount, SC 4 upper, toplink cat. 1 & 2, medium (OPTE1133.1)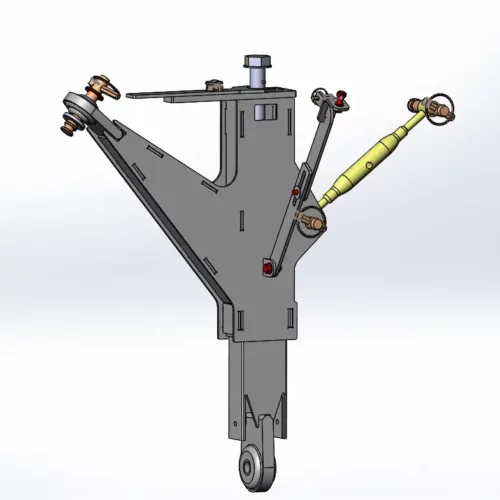 4-point mount, SC 4 upper, toplink cat. 1 & 2, long (OPTE1133.2)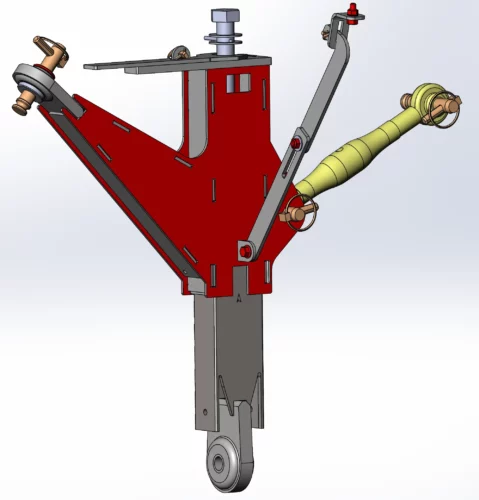 4-Point, SC 4S upper, Cat 1&2 ultra short (OPTE1133.3)
Spare parts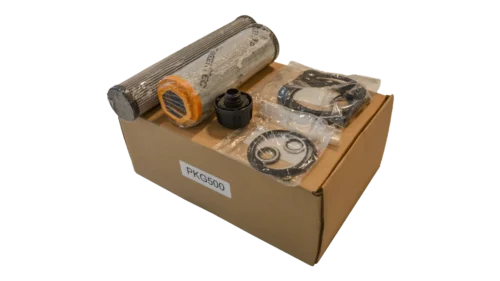 Filter kit incl. seals (PKG300)
Equipment overview
| | |
| --- | --- |
| Hybrid Arm System with dual function | Standard |
| Strenx 700 steel construction | Standard |
| 155° hydraulic turn of the arm with power control | Standard |
| Danfoss proportional valve PVG 16 | Standard |
| Mini joystick with 3 proportional functions | Standard |
| 2 oil flows: 40 and 25 l /min (10.6 and 6.6 gpm) | Standard |
| Hydraulic float of arm and cutting angle | Standard |
| Oil cooler | Standard |
| 80 l (21.13 gallons) oil tank capacity | Standard |
| 4-point mounting for cat. 1 or 2 | Standard |
| PTO 350-540 rpm (rear mounted) | Standard |
| PTO 600-1000 rpm (front mounted) | Standard |
| PTO 350-540 rpm (reverse mounted) | Standard |
| Holes for pallet trucks | Standard |
| Transport safety | Standard |
| LED lights | Standard |
| Rotor Flex, double pivot joint (221° turn of cutting head and 180° cutting angle) | Not applicable |
| Auto Flex, automatic vertical positioning | Not applicable |
| Quick release, hydraulic | Optional |
| Quick release, mechanical | Optional |
| 90 kg (198 lb) counterweights | Optional |
| Bio oil | Optional |
Models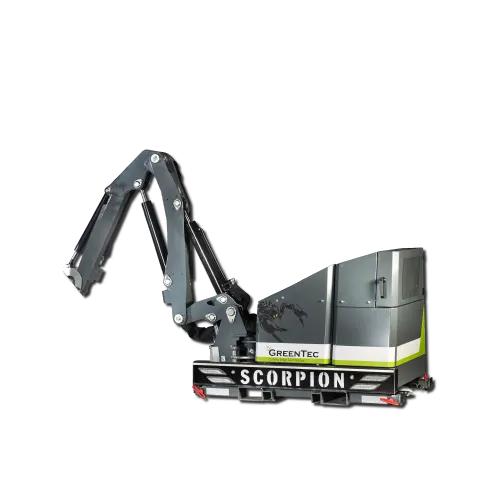 9992330R-40SH
Scorpion 330-4 S, rear mounted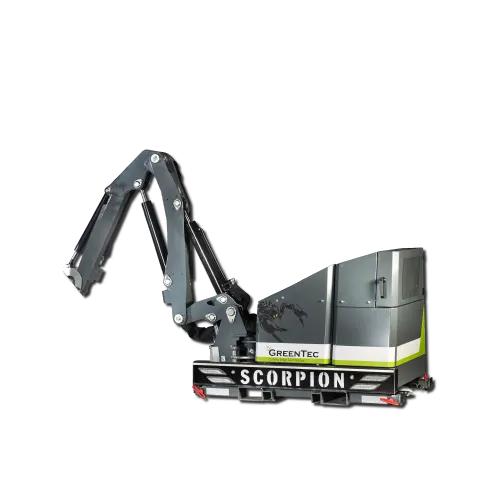 9992330R-40SF
Scorpion 330-4 S, front mounted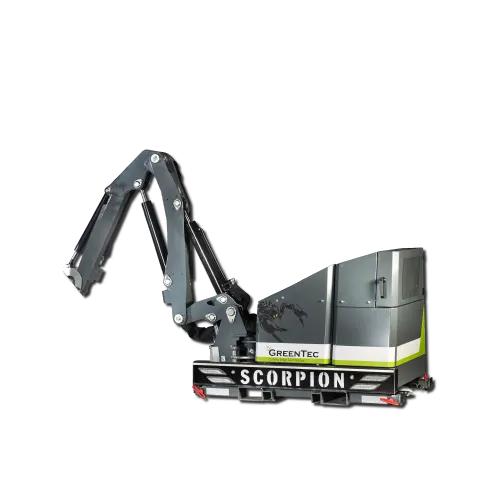 9992330R-40SR
Scorpion 330-4 S, reverse mounted
Technical documents
OPTE1123 – Quickcoupl. mech. SC 4 S
OPTE1128.1 – Hydr. quick rel. L SC 4 S&P
OPTE1128 – Hydr. quick rel. R SC 4 S&P
Sales material
Spider / Scorpion – Brochure
Scorpion 4 – Presentation
Scorpion 330 S
Boom mower for grass mowing, hedge cutting and tree trimming